Recovery Day: Just Like Us, Peloton Instructor Jess Sims Loves Cuddling With Her Pups & Watching Netflix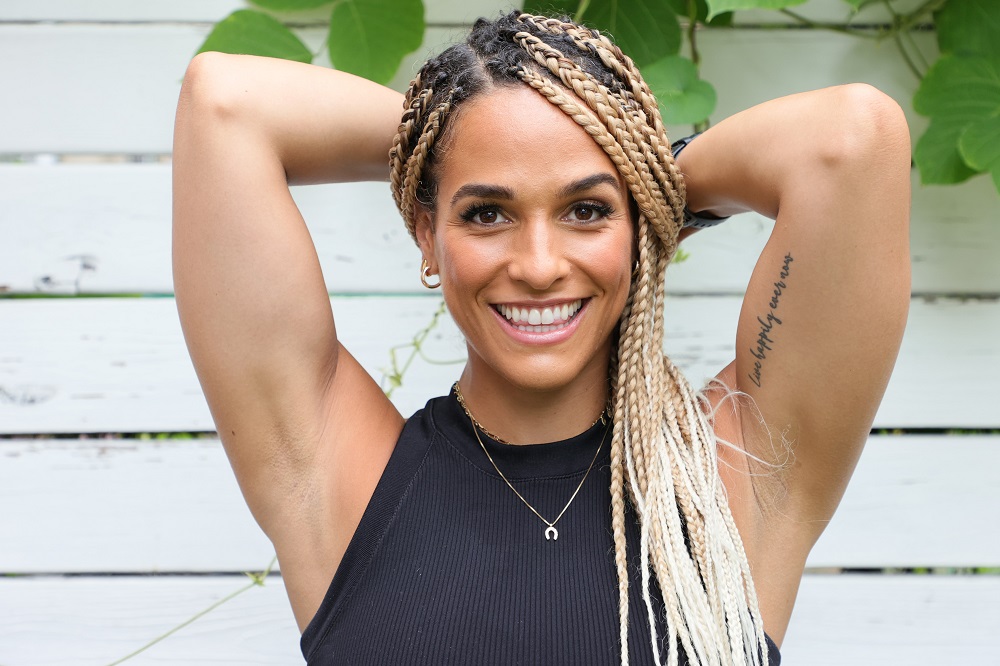 Candace Cordelia Smith
Candace Cordelia is a Pennsylvania-based journalist and on-camera broadcaster/host, with…
Peloton instructor and ACANA advocate Jess Sims' passion for fitness has led her to the pages of numerous health magazines and media appearances. Thankfully, the former schoolteacher was able to carve some time out of her busy schedule to answer a few of our Recovery Day series questions
New York City-based Peloton instructor and educator Jess Sims is as passionate about fitness as she is about canine health.
Growing up with an Italian mother and black father outside Boston in Peabody, Massachusetts, Sims' passion for sports was honed on the basketball court and lacrosse and soccer fields while in school. The future Peloton phenom went on to captivate audiences after high school as captain of her college basketball team for three years at Trinity College. It was after her tenure here as a double-major psychology and Hispanic student the Reebok ambassador decided to apply her athletic skills and academic mastery towards a teaching career, both in fitness and the elementary school education system.
Sims' career as an educator began with Teach for America in Houston, Texas and progressed to a Principal role at Harlem Village Academies. Her pivot from academia to fitness happened in 2016 and thanks to her tenacity and vision, Sims officially joined Peloton in 2018 as a Peloton Tread instructor. Since then, the dynamic fitness expert has led millions of people of all ages towards living healthier lives in a variety of Peloton classes. Her journey since stepping into the role of teaching Peloton classes has also been paved with features in Cosmopolitan, Self, Women's Health, Men's Health and the Wall Street Journal, appearances on Live with Kelly and Ryan & Hustlers at Home with Robin Arzón, and brand partnerships with Reebok, ASICS and Nike. She's also utilized her knowledge and experience as an elementary school teacher to establish family-oriented Peloton programs for children ages five and up.
Today, the self-professed dog mom, who recently partnered with ACANA pet food and the ACANA Rescue Care for Adopted Dogs, is revealing her life outside of her obligations with Peloton exclusively to Athletech News for our Recovery Day series. Keep reading to find out how the Massachusetts native, who loves serving others, prefers spending her off days to serve herself.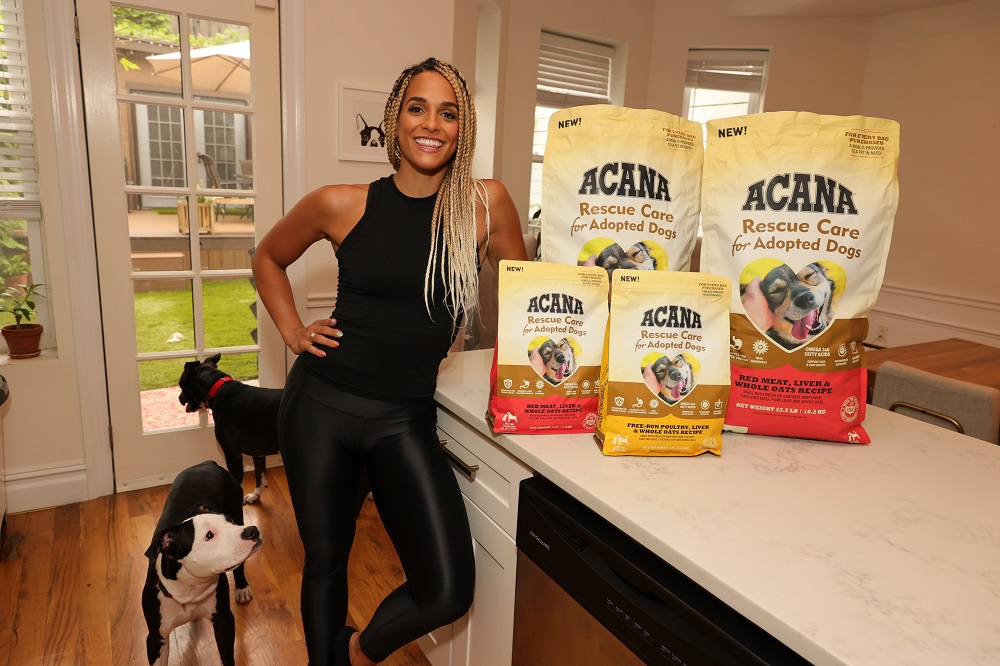 Athletech News (ATN): Typical Day Off?
Peloton Instructor Jess Sims (Sims): Sleep in with the pups then go about our daily routine of going for a walk and coming right in for breakfast, which is ACANA Rescue Care for Adopted Dogs.
ATN: How do you start your day?
Sims: I wake up and take the dogs out immediately because Sienna Grace lets me know it's time. Then we come in and all eat breakfast, and I have my coffee.
ATN: When can you actually "relax"?
Sims: I like to lay on my couch and cuddle with my pups, and either watch Netflix or online shop.
ATN: How many days do you work out?
Sims: 5-6 days
ATN: What would we find on your Netflix/Hulu favorites?
Sims: I just finished You, but I also love Bachelorette, Bachelor in Paradise, Click Bait and Insecure on HBO Max.
ATN: What does breakfast look like for you on a regular day? On a cheat day?
Sims: 2 eggs, either hard boiled or scrambled with avocado, on a piece of sourdough bread with a bowl of fresh fruit. I don't believe in cheat meals. Everything in moderation. If I'm going out, I believe in sweet and savory. I'll either have an egg dish and French toast or pancakes.
ATN: Coffee or Tea? What type of Coffee? How many cups?
Sims: Coffee. Black in the morning and a double shot of espresso over a cup of ice and oat milk in the afternoon.
ATN: What are some of your greatest indulgences?
Sims: Anything sweet. Carrot cake, ice cream, chocolate chip cookies, croissants, etc.
ATN: Where do you want to have a shopping spree?
Sims: The Container Store or Staples because I love office supplies.
ATN: Can you disconnect from devices?
Sims: It's very challenging to disconnect, but that's why I always say that having dogs is life changing because I don't take my phone out with me on walks. I can stay super present and experience the little things through their eyes instead of being buried in my phone.
Candace Cordelia Smith
Candace Cordelia is a Pennsylvania-based journalist and on-camera broadcaster/host, with a reporting background in wrestling, entertainment, and lifestyle. Her reporting work has been featured on websites and in publications such as Bustle, Pro Wrestling Illustrated, New York Daily News, am New York, ABC News, Yahoo!, Good Morning America, Madame Noire, Sister 2 Sister, etonline.com, Diva Dirt and The Everyday Fan. Her favorite workout influencers include Chloe Ting, Cassey Ho, Pamela Reif and Mary Braun. She still can't stand burpees and Rebbl Dark Chocolate Immunity Elixir is one of her favorite post-workout protein sips. You can follow Candace on Twitter @CandaceCordelia and on Instagram @thatgirlcandace16.