Peloton Accused of Pay Disparity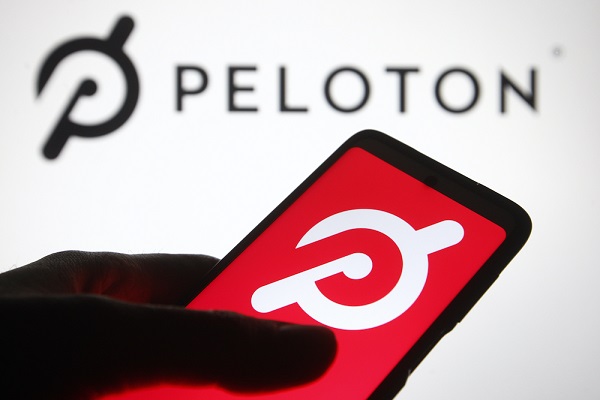 KYIV, UKRAINE - FEBRUARY 25, 2021: In this photo illustration Peloton logo is seen on a screen in front of a silhouette of a hand holding a smartphone
Current & former employees come forward with issues related to race.
Peloton has had a rough ride this month. Shares of the popular fitness company fell upon reports of declining sales and supply chain issues, and now Peloton is facing criticism over reports of pay disparities related to race.
Insider recently published an investigation that details the experience of four black current and former Peloton employees. Speaking under the condition of anonymity, the four detailed pay disparity experiences and shared insider communications with Insider. The communication materials included Slack conversations among employees and internal documents.
A "[email protected]" employee group consisting of roughly 200 full-time employees brought a sense of community and a willingness to share experiences — particularly unfair pay. Insider reports that an employee with eleven years of IT experience made a $57,000 salary as a "Level 4" professional in the department. A colleague with eight years of experience revealed that they were bumped up to $51,000. The pay increase came only after negotiations, and the Peloton employee stated that the original offer was $50,000.
Other employees indicated that white Peloton team members were getting paid a higher rate, despite less career experience. One employee shared that he discovered he earned $15,000 less for the same experience and role as a white colleague.
A current employee told Insider that the issue is two-fold. They believe Peloton notoriously underpays all employees regardless of race but that the most essential of staff – the front line workers, in the warehouses and member-support agents roles, are in positions where "a majority of those teams are African American."
Some of Peloton's black employees shared their frustration of "all talk and no action" from the fitness company. Employees point to a long-awaited workforce-diversity report that employees haven't yet seen.
"None of it is genuine," one wrote to Insider. "The Black dollar is powerful, and Peloton sees the benefit with aligning themselves with the BLM/Anti Asian Hate stance, but does little to address inequity and diversity concerns internally."
Peloton has remarked that the company is in an analysis stage and will reveal the numbers for the report in 2022. 
The company is no stranger to criticism when it comes to race matters. Writer David Kaufman wrote last year that Peloton has an "unrecognized race problem." Kaufman, who is black, admits he loves his Peloton and credits the high-ticket bike for keeping the pounds off during the beginning of the pandemic. But he started to struggle with the company as a whole and started to examine its problematic nature.
In his piece, he wrote that the company uses "wokeness" in marketing materials, similar to the employee who said Peloton sees benefits to siding with BLM but finds it disingenuous, especially when it comes to its own internal affairs.
See Also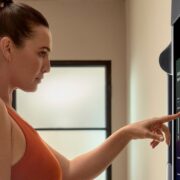 Kaufman, however, adds another issue, writing that Peloton's pricing structure is exclusionary. Kaufman notes the expensive price points for Peloton's equipment and says that the company was carefully crafted only to serve a certain population segment, which he says is most likely disproportionately white.
"Peloton users are typically demi-1-percenters, with cash to spare and homes spacious enough to house those speedy racers," writes Kaufman. "And, in fact, Peloton CEO and co-founder John Foley said those users were his target demographic in a 2016 CNBC interview: 'These are people who have children, live in suburbs, have nice homes, they have the money and space but don't necessarily have time.'"
He also wrote that some White instructors, usually women, will "take on the affect of typical African American cultural tropes," and said it feels woefully out of touch. His piece also examined how music was used.
While the company recently announced that it would make moves to offer some more budget-friendly products, like the new AI-enabled Peloton Guide, the recent report from Insider reveals what appears to be a deeper disconnect.
Peloton's CEO made $17.8 million last fiscal year and just listed his East Hampton home for sale for $4.45 million.
Courtney Rehfeldt
Courtney Rehfeldt has worked in the broadcasting media industry since 2007 and has freelanced since 2012. Her work has been featured in Age of Awareness, Times Beacon Record, The New York Times, and she has an upcoming piece in Slate. She studied yoga & meditation under Beryl Bender Birch at The Hard & The Soft Yoga Institute. She enjoys hiking, being outdoors, and is an avid reader. Courtney has a BA in Media & Communications studies.