Peloton Forecast: Is the Company in for a Rough Ride?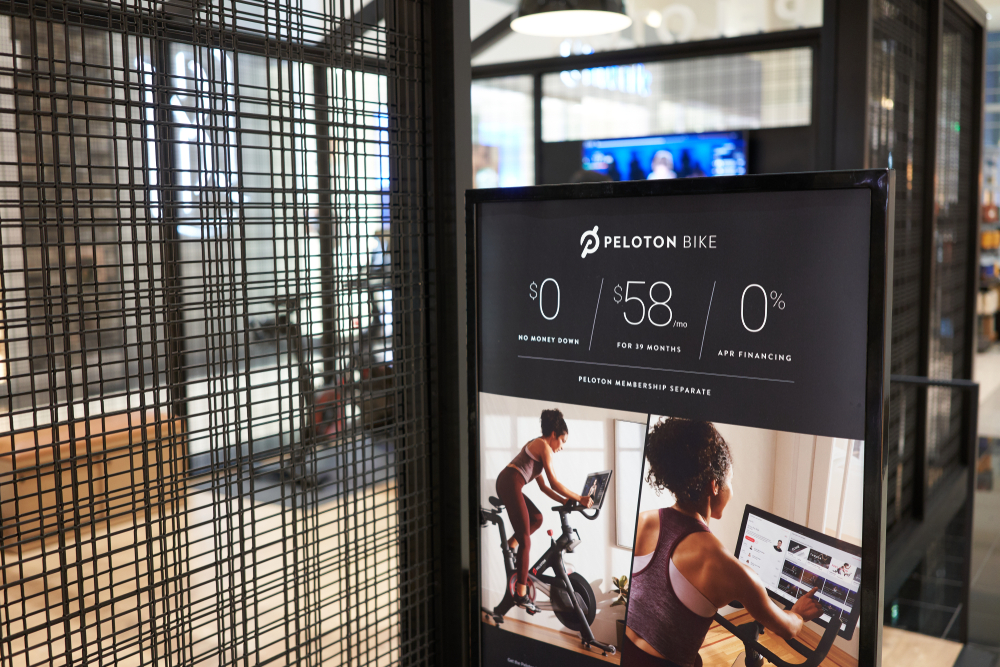 Shares of the fitness company fall 25%
Peloton took a tumble as the popular fitness equipment company reported declining sales and a higher-than-expected loss in its first quarter. In response to the holiday forecast, shares of Peloton fell 25%. Peloton has revised its future expectations, as the company makes plans to attract a cost-conscious crowd.
In a letter to shareholders, Peloton management cited uncertain times and supply chain issues as reasons for the troubles.
"We anticipated fiscal 2022 would be a very challenging year to forecast, given unusual year-ago comparisons, demand uncertainty amidst re-opening economies, and widely-reported supply chain constraints and commodity cost pressures," Peloton reports.
The letter continues to say that the "softer than anticipated start to Q2 and challenged visibility" has led Peloton to modify its outlook expectations.
The lackluster first-quarter results aren't necessarily a surprise. As Athletech News had reported in August, despite the company predicting a return to probability in 2023, Peloton has been on a bit of a rocky road.
With declining sales and ongoing supply chain issues, another factor may be at play. As vaccination rates have increased and we are slowly emerging from a pandemic, consumers may be returning to the gym as they transition to a hybrid-fitness model. Gym operators who were left in the dust for at-home fitness platforms like Peloton may soon have reason to celebrate. Planet Fitness had a recent surge on Wall Street after the fitness chain revealed a positive outlook, and membership has returned to near pre-pandemic numbers.
Fitness consumers can also have a wandering eye for the next best thing – those that are still interested in at-home equipment may be lured away to other new and shiny luxury gym equipment, like Mirror, Frame, Tonal, or Hydrow.
Despite Peloton's current struggles, the company points to software and streaming as a growing trend that accelerated the desire for connected fitness. This could be an area that Peloton will focus on in the future. Just this week, Spotify announced a partnership with Peloton, offering Curated by Peloton, where users can take an interactive quiz and listen to specially-crafted playlists by Peloton instructors. Peloton also shifted focus to its new Tread, calling it "a portal to a full-body strength and cardio workout" and says that it has a lower product awareness. The company has also teamed up with Beyoncé, who announced a #PELOTONPARK capsule collection that drops this month. In addition to #PELOTONPARK, the company has thrown its own hat into the apparel industry, announcing a private label collection for fall.
Courtney Rehfeldt
Courtney Rehfeldt has worked in the broadcasting media industry since 2007 and has freelanced since 2012. Her work has been featured in Age of Awareness, Times Beacon Record, The New York Times, and she has an upcoming piece in Slate. She studied yoga & meditation under Beryl Bender Birch at The Hard & The Soft Yoga Institute. She enjoys hiking, being outdoors, and is an avid reader. Courtney has a BA in Media & Communications studies.