Opinion: Whole Foods & Headspace, Expanding SoulCycle Outdoors, Prince Harry with BetterUp, Another Sweat and Tonic Toronto, Enticing Hydrow Rowing Machine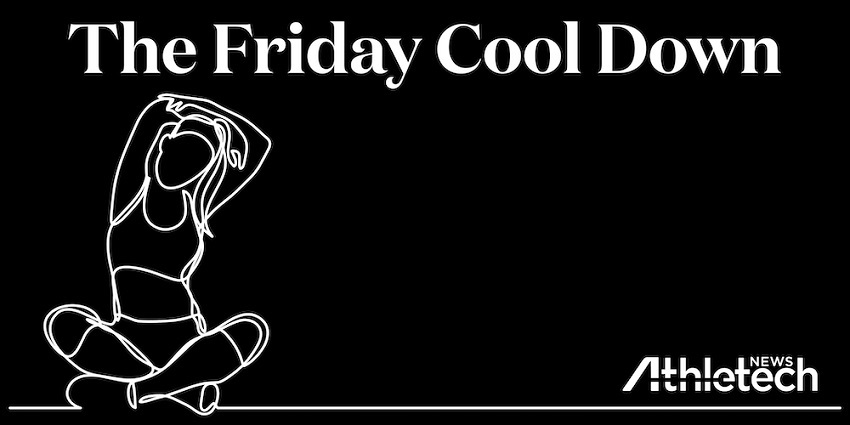 Athletech News was created with one goal, to apprise our readers with relevant content that will help inform their business decisions. We strive to aggregate the latest trends and happenings on all things fitness related. Below is what our team at Athletech flagged as this week's most interesting reads in the world of fitness, tech and mental health.
This ending week is a fine example of 'so much can happen in so little time.' Below, we offer our take on the fitness world happenings of this soon-to-be-over week, i.e. Whole Foods pairing with Headspace, SoulCycle expanding outdoor locations, Prince Harry taking a new job with BetterUp, Sweat and Tonic expanding in Toronto and why the Hydrow Rowing Machine is so enticing.
Whole Foods pairs with meditation app Headspace on IGTV series
Mental Health | Marketing Drive | Mar. 19, 2021
Athletech's Take: 
The pandemic has brought much attention to personal wellbeing. This was evident in a recent survey by the Harris Poll on behalf of Whole Foods. Results uncovered that 85% of respondents said they wanted to take steps to boost their overall well-being, while 79% want to learn to eat more mindfully. The Whole Foods "Food for Mood" series and guided meditations created in collaboration with Headspace addresses these two consumer needs. "Mindful eating is so much more than just paying attention to our food — it encompasses finding joy and inspiration in our shopping, being present and intentional with our meal preparation, savoring what's on our plate and developing a greater awareness of how it makes us feel or contributes to our well-being," said Eve Lewis, Headspace director of meditation. This is definitely food for thought…!
---
SoulCycle Expanding Outdoor Program With 20 New Locations
Fitness | Travel and Leisure | Mar. 23, 2021
Athletech's Take:
SoulCycle is keeping it fresh with 20 new outdoor locations launching this month. After reconfiguring the Soul experience outside with successful launches in the Hamptons, Boston, Palm Beach, and Hoboken, they are now expanding into additional cities where local demand exists.. New locations include Denver, Austin, San Francisco, Chicago, Seattle and London. While SoulCycle is historically known for their intimate, dark, candle-lit studios, many of their riders are finding enjoyment in the 'al fresco' COVID-safer experience of SoulCycle Outside. I spent my Monday evening sweating it out on a roof deck in South Beach with Lexi and I must say…not a bad view…and no, I didn't miss the candles.
---
Prince Harry Has a New Job With the Mental Health App He's Used Himself
Tech | Glamour | Mar. 23, 2021
Athletech's Take:
Prince Harry is taking on a new role for a product with which he is already extremely familiar. The Duke of Sussex will act as chief impact officer of BetterUp Inc., a mental health app start-up. The role is one of the several business endeavors that Harry has added to his resume in the last few months. "I intend to help create impact in people's lives," Prince Harry said in an interview captured by the Wall Street Journal earlier this week. In this role Prince Harry is expected to help drive product strategy and advocate openly about the critical topic of mental health. Prince Harry has been increasingly open about his struggles with grief and mental health issues. This openness, the advocacy work he did as a member of the royal family coupled with his military experience made him an attractive addition to the BetterUp team.
---
Toronto's most innovative and luxurious Fitness & Wellness Hub 'Sweat and Tonic' To Unveil Second Location at 'The Well' in Toronto
Fitness | Yahoo Finance | Mar. 24, 2021
Athletech's Take:
The original Sweat and Tonic is a three-story wellness space that combines three workout studios, a co-working space, a cafe and spa. A second location at the The Well was announced this week and is one more addition to Toronto's booming west end. The Well™ is a 3.1 million-square-foot mixed-use development that stretches across 7.8 acres. The space combines elevated retail sites, modern offices, and luxurious residential spaces. Sweat and Tonic at The Well will occupy one entire floor of a building. Guests will enjoy access to spa, beauty, and wellness offerings as well as an extensive cafe which will offer smoothies and snacks. The facilities will also include three state-of-the-art, soundproof studios to host world-class yoga high intensity interval training (HIIT), ride, and Pilates group fitness classes. And let's not forget the 50-foot lap pool and luxury changing rooms complete with local curated skincare and personal care products plus Tonic House, where members can enjoy a cocktail with spectacular views of the city. With a target opening of November 2022 we are definitely hoping for an invite to the launch party. This place sounds amazing.
---
Here's Why The Hydrow Rowing Machine Is The Latest Home Gym Must-Have
Fitness | British Vogue | Mar. 22, 2021
Athletech's Take:
You might just need to make space for the Hydrow Rowing Machine. This very sleek machine is trending as rowing is becoming increasingly popular. According to this article, the global market for rowing machines is expected to increase by $232.97 million by the end of 2024 – the highest of any sport. And "with the promise of a total body workout using 86% of muscles in one session with a 70% aerobic, 30% strength ratio, it's no surprise that people are wising up to the benefits." With over 2,000 classes to choose from, including immersive experiences that have you glide across water, as well as live classes, this piece of equipment is definitely a reason to jump off your spin bike for a different ride.