Opinion: Muse S Meditation Headband, Planet Fitness Latest Business Strategy, Peloton New Music Collab, Apps Transforming Healthcare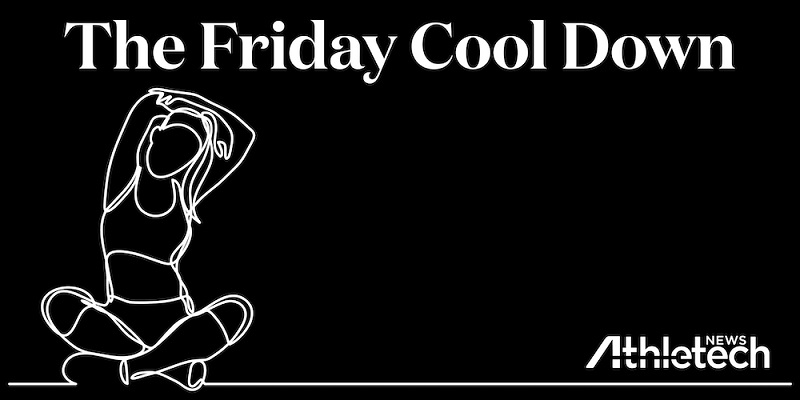 Athletech News was created with one goal, to apprise our readers with relevant content that will help inform their business decisions. We strive to aggregate the latest trends and happenings on all things fitness related. Below is what our team at Athletech flagged as this week's most interesting reads in the world of fitness, tech and mental health.
Review: Muse S is a meditation coach you can wear
Tech | Apple Insider | Mar. 27, 2021
Athletech's Take: 
We are always interested in the latest fitness-tech gadget. The Muse S is Interaxon's latest model of their wearable meditation devices. Muse, the Canadian company, that made the first meditation headband in 2014, now has a more advanced and more comfortable model. Muse S uses an electroencephalogram (EEG) and other sensors to give users real-time meditation feedback. While all meditation has its benefits, this goes a layer deeper allowing you to see what your brain is doing while meditating. How it works: the user wears headphones — AirPods and AirPods Pro are ideal according to the review — and listens to real-time audio cues that tell you what your brain is up to. Other modes allow users to monitor breathing, heart-rate, stillness, and sleep. With all the attention on meditation and mental health, we definitely think this is something worth checking out. Pretty mind blowing…!
---
Planet Fitness CFO Looks to Add Customers as Competitors Struggle During Pandemic
Business | Wall Street Journal | Mar. 31, 2021
Athletech's Take:
COVID-19 is not slowing down Planet Fitness. The affordable gym franchise plans to open up 100 new locations in 2021 and make additional investments in advertising and digital programming. While approximately 6,800 gyms (17% of all fitness locations) in the US shut down last year and companies like Gold's Gym filed for bankruptcy, Planet Fitness is banking on their accessible membership fee ($10 a month) and strategic franchise model to drive their business forward. In addition, their hope is that features such as an enhanced smartphone app that lets users check how crowded their local gym is as well as free access to basic online fitness classes will attract new clients and keep their customers engaged and committed to this no-frills gym.
---
---
Peloton Announces Partnership with Verzuz: 'Music Is the Key to the Soul,' Says Timbaland
Fitness | People | Mar. 29, 2021
Athletech's Take:
Verzuz is the latest collaboration Peloton is bringing to its loyal users. Verzuz, a face-off-style musical platform that was launched during 2020 as a virtual DJ battle between Timbaland and Swizz Beatz is their latest music-focused offering. Leveraging Verzuz, Peloton will celebrate the music of iconic artists in friendly competitions. "You need music to work out," said Timbaland — and we couldn't agree more. The first collab will launch on March 29th featuring R&B greats Brandy and Monica with the first round being a Brandy vs. Monica Run with Rebecca Kennedy. Definitely running motivation.
---
How Mobile Apps Are Transforming the Healthcare Industry?
Tech | Appinventiv | Mar. 31, 2021
Athletech's Take:
Let's start with the facts. In 2019, the global digital healthcare market was worth $106B. It is now expected to grow by more than 28% in the next five years to nearly $640B. Simultaneously, medical app downloads increased 50% year-over-year. If that isn't compelling, 93% of the doctors surveyed believe in healthcare applications for bringing change in a patient's health. These trends, coupled with increased funding to the industry, demonstrates the true potential of mobile apps to fundamentally impact healthcare. Our hope is that these trends will make us a healthier and happier society.