Too Big, Too Fast: Inside The Rapid Rise and Shocking Fall of F45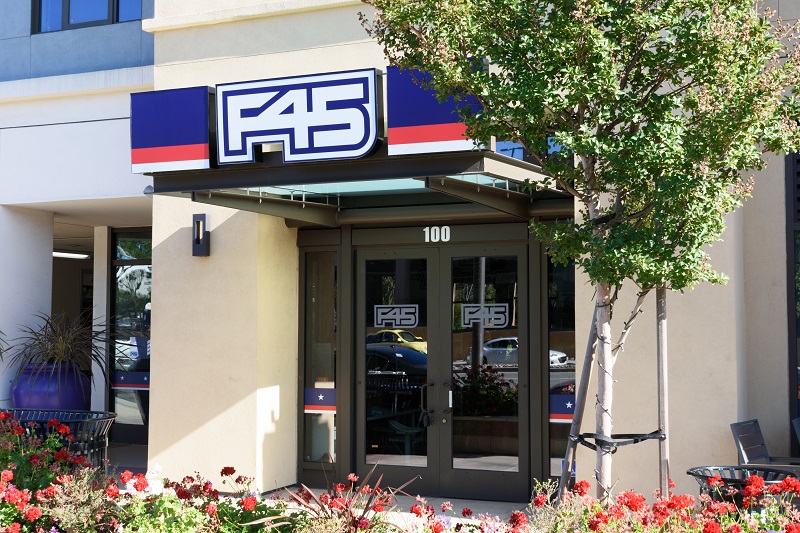 The functional fitness chain expanded worldwide at breakneck speed, but the pandemic and poor spending habits have caused its stock to come crashing down
Functional fitness chain F45 went public to much fanfare last summer, raising over $300 million with a $1.4 billion valuation, a reward for growth that seemed unprecedented in the fitness industry, especially in the midst of a global pandemic
Magazines and pundits hailed the company as one of the world's most innovative, as new franchise locations popped up across the globe at a staggering pace and celebrity backers including Mark Wahlberg touted F45's workouts as transformational.
Last month, the company announced it was shuttering 35% of its workforce, drastically lowering its revenue targets and cutting operational expenses, while its president and CEO would be stepping down. F45's stock dropped all the way to $1.35 per share, down 92% from its IPO price of $16.
It marked a shocking fall from grace for F45. The company, founded in 2013 in Sydney, Australia, by Rob Deutsch and Luke Istomin, quickly became a global hit on the back of its 45-minute, circuit-style workouts. The fitness chain, now based in Austin, Texas, had opened 1,749 studios in over 45 countries by the end of 2021.
In July 2021, around the time of its IPO, F45's then-president and CEO, Adam Gilchrist, boldly announced the company's plans to become the world's biggest franchisor.
"We want to sprint past Planet (Fitness) and be bigger than McDonald's," Gilchirst, sitting next to Wahlberg, said in an interview with Bloomberg.
Wahlberg joined the gym chain in 2019, buying a minority stake in F45 through a deal with investment firms that was valued at a reported $450 million. Other celebrities soon came on board too, often through endorsement deals.
The company's strong IPO added to the fun, with many analysts shaking off F45's sluggish performance in 2020 and 2021 as inevitable, temporary byproducts of the pandemic.
Just one year on from its stock market debut, F45 announced this past July that it would be laying off around 110 employees while slashing operational expenses by 40 to 50%. Gilchrist – a franchising expert who joined the company back in 2013 and has been credited with much of its success – stepped down as president and CEO.
F45 also revised its guidance for the 2022 fiscal year, lowering full-year expected revenue to between $120 million and $130 million, less than half of its prior guidance of $255 million to $275 million.
An F45 spokesperson told Athletech News that the changes were made to "enable us to focus our resources on core areas of the business and on strategic priorities that will set F45 up for long-term growth."
So what caused F45 to fall so fast?
For one, access to capital that was easy to come by before the pandemic hit has dried up in inflationary times. That's particularly problematic for F45, which earns its money through franchise expansion.
F45 has burned through all but $14 million of the money it raised from its IPO, while the company only has $10 million left on a $90 million line of credit obtained to bolster its liquidity, according to a Financial Times report. Much of that money went toward buying the equipment F45 sells to its franchisees, the report said.
In May, the fitness chain announced it would be getting $145 million in off-balance-sheet funding from Fortress Credit Corp. The money was designed to provide franchisees with access to capital to pay hefty start-up costs, including $150,000 for equipment packs. The deal fell through, though, leaving F45 in a bind.
Pundits have also pointed to the company's questionable spending habits. F45 has inked endorsement deals with athletes and celebrities including David Beckham, Magic Johnson, Greg Norman and Cindy Crawford.
That exposure has come at a significant cost, though. F45 has already paid Beckham $10 million in cash as part of his deal that runs through 2025, according to a report from the Sydney Morning Herald. Magic Johnson received $4 million in cash, the report said.
Meanwhile, F45 still owes between $10 and $12 million in termination benefits related to its recent layoffs and executive leadership changes, including a $4.8 million one-time cash payment owed to Gilchrist, according to SEC filings.
The company's legal costs were at $6.5 million in the second quarter of 2022, an increase of more than 700%. F45 cited "certain one-time legal costs, primarily related to litigation activities and legal settlements."
See Also
This past February, the company lost a four-year court battle against Body Fit Training. An Australian judge ruled that F45 can't patent the use of TV screens to broadcast workouts at its studios.
There are also reports of legal battles with U.S.-based franchisees claiming F45 misled them about the money they could expect to make by opening up a studio. Following the fall in the company's stock price, several class action law firms announced that they've begun investigating F45 for potentially misleading investors about the fitness chain's growth potential.
Some analysts were cool on the fitness chain even before its IPO, citing the company's recent history of net losses. It lost $25.3 million in 2020 and $12.6 million in 2019.
In 2021, the year F45 went public and Gilchrist set his sights on topping Planet Fitness, the company posted a net loss of $182.7 million.
F45's expansionary bent, coupled with the pandemic's harmful effects on revenue at a time when the company needed steady income, likely contributed to its demise.
"I think they bit off more than they can chew," Istomin, who left the company in 2016 amid creative differences, told the Sydney Morning Herald earlier this month when asked about F45's struggles.
Whether F45 can recover from its steep fall remains to be seen. The brand still boasts impressive global popularity, with nearly 2,000 locations in countries across the globe and workouts that seem to be as popular as ever.
It's still got Wahlberg, too. The movie star and fitness aficionado has sold some of his shares, but he hasn't turned down the marketing gusto.
"F45, come check it out," Wahlberg said last month to his 19.3 million Instagram followers in a video following a workout.