Athletech Round-Up: The Best Red Light Therapy Products for Self-Care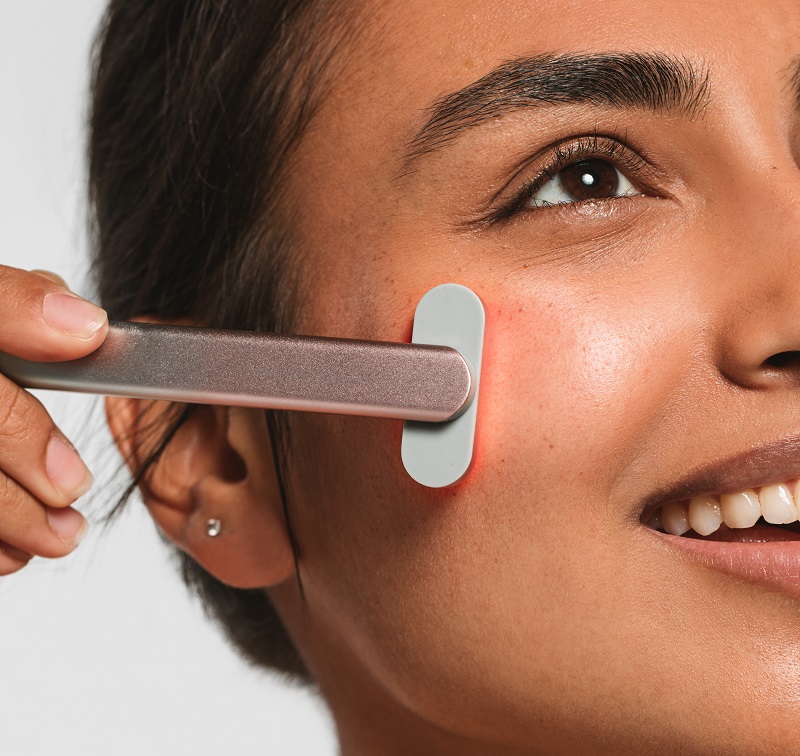 Red Light therapy has been used in medical, dental, and spa settings to repair tissue and relieve pain and inflammation. In recent years, red light therapy has grown in popularity with at-home self-care products for its ability to treat wrinkles, redness, acne and other signs of aging. Athletech News rounded up the best products for at-home red light therapy.
Red light therapy (RLT) uses low wavelength red light to reportedly improve the skin's appearance and treat other medical conditions. Red light therapy is believed to work by activating the body's mitochondria. By increasing their energy, cells can work more efficiently and effectively, boosting new cell growth and enhancing skin rejuvenation. Cells absorb the light wavelengths and are stimulated to work. In skin health, RLT may work to stimulate collagen production, fibroblast production, and blood circulation. It may also reduce inflammation in cells. While many RLT studies are in progress to determine its scientific effectiveness, most researchers say that preliminary results look promising. Consumers are excited by the new at-home offerings in RLT, which tout the same benefits as the more expensive spa treatments. Athletech News rounded up the best red light therapy products for skin care.
Best for Red Light On-the-Go: HigherDOSE's Red Light Face Mask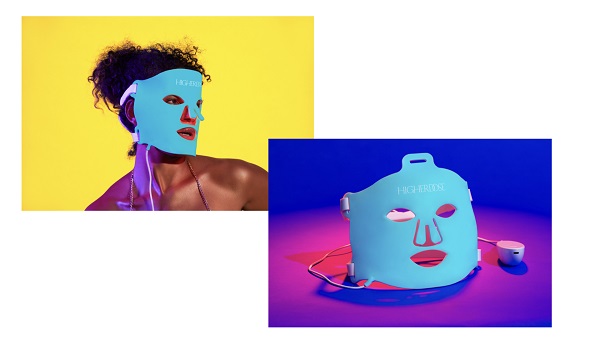 HigherDOSE, a popular at-home wellness tools company, launched a Red Light Face Mask in December 2021. A light therapy device that combines red and near-infrared LED technologies, the HigherDOSE Red Light Face Mask treats the skin and provides a calming, spa-like experience at home. The mask is high-intensity but portable. It's chargeable, so one can do tasks around the house and even work while using it, provided one can see through the emitting light. After usage, one's skin is noticeably glowing. For pure, high-intensity red light therapy, HigherDOSE's mask is a relatively affordable and extremely effective tool.
Best for Budget: SolaWave's Advanced Skincare Wand with Red Light Therapy
SolaWave's Advanced Skincare Wand with Red Light Therapy is a tool that combines microcurrent, therapeutic warmth, red light therapy, and facial massage. At around half the price of HigherDOSE's Red Light Face, it's the most affordable choice. With 5 LEDs installed in the center bar, once the Wand is placed on one's skin, its heat and vibration is activated. The process of using the Wand is relaxing, but it involves more involvement than a mere mask. However, it can be used in conjunction with topical skincare products, to aid with skin absorption. For such a small product, the Wand is powerful. The heat is strong, and one's skin responds quickly to the product's light, heat, and vibration. For a small, affordable product that packs a red light therapy punch, SolaWave's Wand is the best option.
Best for Add-Ons: Therabody's TheraFace PRO
Therabody's TheraFace PRO is an all-in-one facial health tool that really can do it all. Red light is just one tool in its toolbox, which also includes percussive facial attachments, a microcurrent ring, a cleansing ring, and optional add-ons of hot and cold rings. Unlike the other tools, TheraFace offers both red light and a red + infrared light option. For users who may not always want heat paired with red light, TheraFace provides both options. Theraface's customizability is also unique among at-home red light options. Not only can users pair the two red light options with three percussion attachments (flat, micro-point, and cone) to maximize skin circulation and tension relief, they can integrate red light into other skincare routines. Therabody provides a TheraFace "How To" video series that shows users how best to integrate each attachment into their larger routines based on individual goals. For a one-stop-shop for skin care, TheraFace PRO's customizability of its red light therapy offerings is unparalleled.