305-Life Supplements Line by Pitbull is Globally-Sourced
The high-energy performer has launched the health and wellness brand with actor Roger Yuan.
Miami is known for its fun and colorful atmosphere that celebrates life at its best. It makes sense that a health and wellness brand, in partnership with musical performer Pitbull, would launch this month with Miami as an inspiration. 305-Life, named after the original Miami area code, offers globally-sourced supplements to fit all lifestyles.
"It's an honor to partner and co-found 305-Life," says Pitbull. "In these times, it's important that people take care of themselves. We all work hard to achieve our goals while balancing family, friends, and whatever life throws our way. 305-Life is all about maintaining a healthy lifestyle and helping those who strive to be a better version of themselves."
The supplements are available in portable packs that can be mixed with the liquid of your choice. 305-Life currently comes in three flavors: Raspberry Guava for everyday purposes, Pineapple Coconut for recovery, and Acai Punch for energy. A box of 30 packets is priced at $60. The 305-Life website also features fun recipe ideas for the supplements, including a colada, a spritzer, and ice pops. 
Actor, fight choreographer, and physical trainer Roger Yuan is also a 305-Life co-founder, and his most recent project is the upcoming film Dune. Yuan believes that the supplement options on the market lack key benefits and taste. He says that 305-Life packets will be a vast improvement.
"I saw the need for a product that suits the way people truly live their lives. Consumers are suffering pill fatigue with all the drugs and vitamins they take daily. Our ready-mix dosage packet solves that pain point and is both convenient and flavorful while keeping you vitalized and energized to take on each day," Yuan said in a press release. 
The company plans to sponsor teams and promises to donate $1 per sale to SLAM! Foundation, a non-profit educational organization that prepares students for college and beyond. The company also intends to have internships available for graduates who want to acquire knowledge in the wellness industry. 
See Also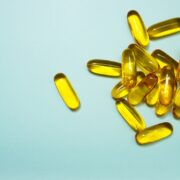 305-Life plans to eventually expand into beauty and bath products and launch an online community that focuses on wellness.
According to Grand View Research, the global dietary supplements market size was estimated at 140.36 billion in 2020 and is expected to hit 151.85 billion by the end of this year.
Courtney Rehfeldt
Courtney Rehfeldt has worked in the broadcasting media industry since 2007 and has freelanced since 2012. Her work has been featured in Age of Awareness, Times Beacon Record, The New York Times, and she has an upcoming piece in Slate. She studied yoga & meditation under Beryl Bender Birch at The Hard & The Soft Yoga Institute. She enjoys hiking, being outdoors, and is an avid reader. Courtney has a BA in Media & Communications studies.