Zumba Targets Mobility Gap With CIRCL Class Co-Created by Karate Champ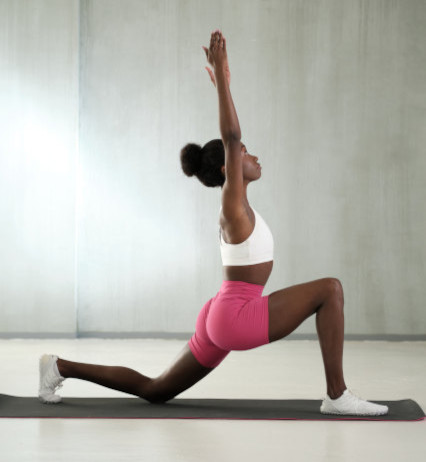 The inclusive fitness program incorporates mood-boosting and stress-busting binaural beats
Zumba Fitness, known for its "exercise in disguise" approach, is rounding out its physical activity offerings with CIRCL Mobility, a new program that concentrates on flexibility, breathwork and mobility exercises.
The new program, created by Ai Lee Syarief, a Karate world champion, and Joy Prouty, a fitness and education expert, is designed to provide a comprehensive program that restores core capabilities and range of motion.
The new mobility-focused offering from Zumba fills a gap in the fitness industry in general and among current group fitness offerings, says Zumba CEO Alberto Perlman. Its approach is inclusive, intended for all fitness levels and adaptable to any lifestyle.
"Our program is designed to help students improve their mobility and aid in recovery which are critical components of physical health," Perlman said. "We believe that by incorporating these elements into our daily routine, we can all live healthier lives."
Unlike other exercise programs, Zumba's new CIRCL Mobility takes the body through movement patterns using joint movers to improve range of motion and flexibility while incorporating soothing music.
"Mobility and flexibility moves unlock our body to move through life," co-creator Syarief tells Athletech News. "This in turn often leads to greater ranges of motion and a more active lifestyle – bringing the motivation to enter the fitness space with more confidence and ease."
While many people are discouraged from participating in fitness activities due to limited ranges of motion, stiffness and the inability to move freely, the latest Zumba program can help change that, according to co-creator Prouty.
And just as movement is intentional, so was the music selection for CIRCL Mobility.
Music has always been a significant component of Zumba as a brand, and the CIRCL Mobility co-creators were just as mindful when selecting tunes for the new program. The latest fitness offering features custom-produced music incorporating binaural beats and isochronic tones that reduce stress, boost focus and assist with physical balance.
"We incorporated binaural beats because they help people stay focused, relaxed and act much like a meditation practice," said Prouty. "This helps reduce stress and lower anxiety. The binaural beats can also foster positive moods."
According to The American Psychiatric Association, more than one in four adults (26%) reported experiencing increased stress at the start of this year, up from one in five (20%) last year.
"We know now more than ever that stress is not positive, physically or mentally, as it can increase the risk for hypertension, heart attack or stroke, muscle tension and digestive issues," explained Syarief. "Emotionally it can cause anxiety, mood swings, loss of sleep and inability to function efficiently."
Like other Zumba fitness programs, CIRCL Mobility will license instructors through an on-demand licensing program.
Courtney Rehfeldt
Courtney Rehfeldt has worked in the broadcasting media industry since 2007 and has freelanced since 2012. Her work has been featured in Age of Awareness, Times Beacon Record, The New York Times, and she has an upcoming piece in Slate. She studied yoga & meditation under Beryl Bender Birch at The Hard & The Soft Yoga Institute. She enjoys hiking, being outdoors, and is an avid reader. Courtney has a BA in Media & Communications studies.