WHOOP Introduces WHOOP Unite, a Solution to Employee Turnover and Burnout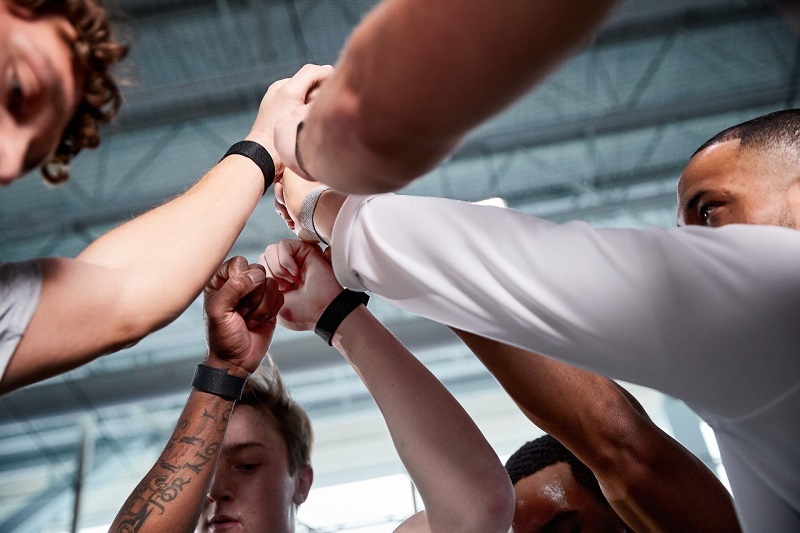 Candace Cordelia Smith
Candace Cordelia is a Pennsylvania-based journalist and on-camera broadcaster/host, with…
Wearable fitness company WHOOP sets its sights on improving the health of employees and those who hire them with WHOOP Unite
Wearable fitness company WHOOP has figured out a way to help quell employee burnout and high turnover with WHOOP Unite. The new platform provides businesses various tools for use including the WHOOP 4.0 digital health coach and organizational analytics to track goals and habits.
WHOOP founder and CEO Will Ahmed says of the forward-thinking model, "WHOOP Unite will transform organizational performance, patient care, and research. We have always aspired to help organizations empower people with coaching and data to achieve their best performance. Our new dedicated enterprise solution realizes that vision and represents a new chapter in our company's growth."
Over 200 organizations such as the U.S. National Forest Service, Boston College and IT service management company Hitachi Vantara are taking advantage of the WHOOP Unite template in order to better accommodate their employees. Jens Koerner, Hitachi Vantara's VP of Technical Product Management, states the company's decision to invest in WHOOP Unite is due to fostering "improved health and resilience so our people can show up at their best."
As outlined in an official press release, WHOOP Unite has a built-in customer success team to work with each company's leadership group as a means to "develop health programs that identify goals, drive adoption, and improve outcomes." Customers will be able to use pre-existing systems along with WHOOP Unite's API to better measure users' sleep, stress and recovery patterns.
WHOOP has taken great care to research the effects of abundant or lack of mental and physical healthcare for individuals. The company has partnered with researchers from globally-known facilities such as Penn State University and Brigham and Women's Hospital in Boston to study the impact of stress and sleep. With the launch of WHOOP Unite, WHOOP appears many steps closer to enhancing quality of life for workforce.
Candace Cordelia Smith
Candace Cordelia is a Pennsylvania-based journalist and on-camera broadcaster/host, with a reporting background in wrestling, entertainment, and lifestyle. Her reporting work has been featured on websites and in publications such as Bustle, Pro Wrestling Illustrated, New York Daily News, am New York, ABC News, Yahoo!, Good Morning America, Madame Noire, Sister 2 Sister, etonline.com, Diva Dirt and The Everyday Fan. Her favorite workout influencers include Chloe Ting, Cassey Ho, Pamela Reif and Mary Braun. She still can't stand burpees and Rebbl Dark Chocolate Immunity Elixir is one of her favorite post-workout protein sips. You can follow Candace on Twitter @CandaceCordelia and on Instagram @thatgirlcandace16.