Tonal Is Latest Fit Tech Company To Offer Extend Product Protection
credit: Tonal/Extend
Extend, which specializes in tech-enabled product protection solutions, is quickly carving a niche in the fit tech space
Tonal, an AI-powered smart home gym company, is implementing a new way of creating customer satisfaction, partnering with Extend to offer product production on its equipment. Extend, which specializes in tech-enabled product protection solutions, will offer Tonal owners in-home service and repairs, provided they purchase protection plans. 
The program includes four and five-year protection plans that cover accidental damage and electrical failure once the manufacturer warranty ends.
"We are excited to partner with Tonal, a leader in the at-home intelligent fitness space, to contribute to the exceptional customer service they deliver across their community," said Rohan Shah, co-founder and chief revenue officer of Extend. "By offering product protection through Extend, Tonal will underscore their commitment to consumers across the entire product life cycle and our solution will also drive incremental revenue for the company. Together, we're excited to make sure that no Tonal customer ever misses a workout!"
Tonal's Push to Elevate the Customer Experience
Creating the best customer experience is at the heart of Tonal's mission, from delivery to offering AI-powered workouts so users get quick results. 
Athletech News spoke with Tonal's new CEO, Krystal Zell, during an exclusive interview for DISRUPT 2023, where she discussed the importance of providing the best for Tonal's customers and the pride she has for Tonal as the OG in the at-home digital strength training company space.
"We have far superior technology and capabilities, hundreds and hundreds of patents, a completely unique system," Zell said crediting Tonal for its performance science, coaches and trainers.
"That creates this really best-in-class experience," she added. "There really are tons of copycats out there, and their product is often very inferior. And quite honestly, truly the other thing is customer service."
Zell referred to Tonal managing its distribution and being responsible for the entire customer experience.
"We take ownership of that, and we're very focused on making sure we deliver a great experience end-to-end from order to install and that is not the case for many of our competitors in the market," she said.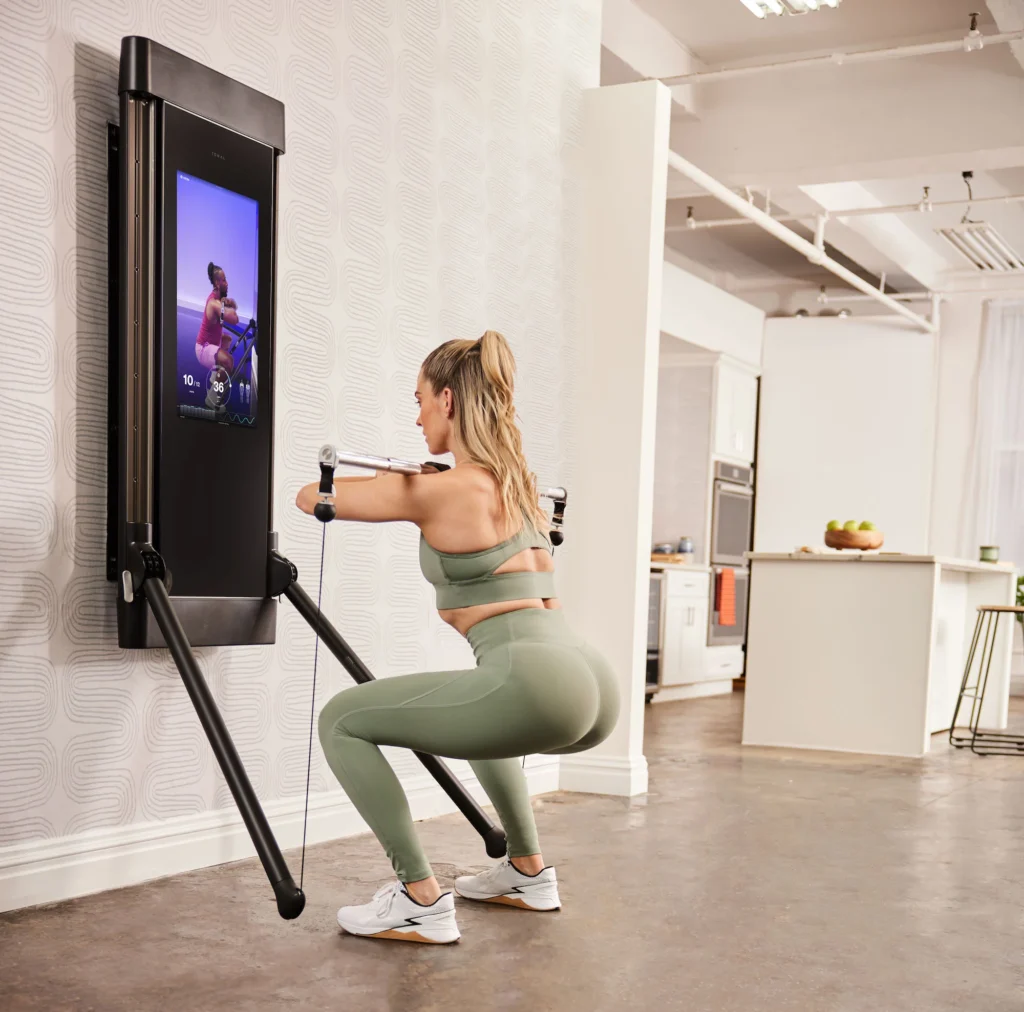 Oura, Others Choose Extend
Extend, which launched in 2019, has also been selected by Oura as the smart ring maker's leading product protection solution. 
Oura CEO Tom Hale has told ATN that Extend's platform made it easy for Oura to bring value to its members and its business. Using AI, Extend can quickly resolve claims and provide quick replacement or reimbursement for customers — a major draw for Oura ring owners.
"We've found that by enabling quick repairs or replacement, the Extend Product Protection Platform offers peace of mind and helps our members have confidence that this investment will serve them for many years to come," Hale said.
On top of saving on replacement costs and customer support overhead, Oura and Extend's other 800 partners receive a portion of each protection plan sale through Extend's associate model.
Philippe Lambotte, VP of customer care, logistics and field operations at Tonal, also praised Extend's ability to drive incremental revenue for its partner companies.
"With Extend, we have both unlocked a revenue stream and a scalable way to service customers. Together we will help Tonal customers be their strongest," Lambotte said.
Courtney Rehfeldt
Courtney Rehfeldt has worked in the broadcasting media industry since 2007 and has freelanced since 2012. Her work has been featured in Age of Awareness, Times Beacon Record, The New York Times, and she has an upcoming piece in Slate. She studied yoga & meditation under Beryl Bender Birch at The Hard & The Soft Yoga Institute. She enjoys hiking, being outdoors, and is an avid reader. Courtney has a BA in Media & Communications studies.