Xponential Fitness Sets Sail with Princess Cruises, Becomes Official Fitness Content Partner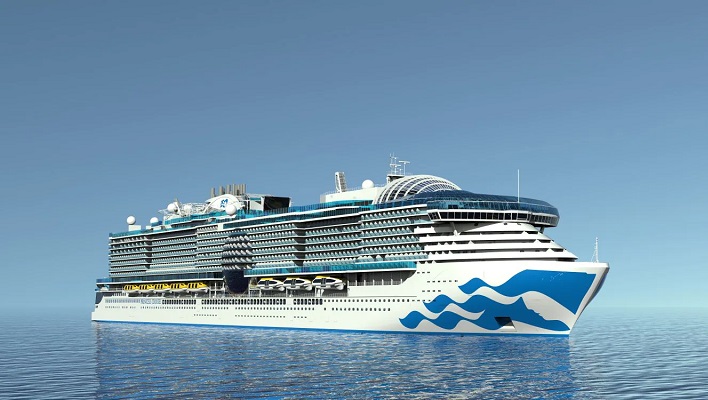 The boutique fitness franchisor and premium cruise brand have announced an exclusive license agreement
Xponential Fitness, Inc., a global franchisor of boutique fitness brands, has signed an exclusive five-year licensing agreement with Princess Cruises. Princess cruise passengers will be able to access eight of Xponential's boutique fitness brands as a result of the new partnership.
The agreement establishes Princess Cruises as the first corporate wellness partner through Xponential's XPASS, which will be made available to Princess employees at a discounted rate.
"This partnership brings the best in fitness to Princess' millions of guests," said Anthony Geisler, CEO of Xponential Fitness, Inc. "Our wide variety of fitness offerings, ranging from stretching to cycling, will provide everyone, including avid Xponential members and first-timers, the opportunity to experience our brands. The strong synergies between Princess Cruises and Xponential Fitness will create value for all involved in this partnership."
On an earnings call last month, Geisler indicated that XPOF's successful collaborations are vital to driving growth. The fitness franchisor has previously teamed up with Lululemon's MIRROR, LA Fitness, and energy drink brand Celsius.
Princess will initially market all Xponential Fitness brands, including Club Pilates, CycleBar, Pure Barre, Row House, StretchLab, Stride Fitness, YogaSix, and AKT. While guests on Princess cruise ships are not required to be members of one of Xponential's brands to participate in a class, they can continue at an exclusive Princess price through XPASS once they return home.
"Our goal is simply to provide the best vacation experiences in the world at the best value, and this exciting partnership aligns the most iconic brand in cruises with Xponential's unmatched boutique fitness brand portfolio. Whether at your home, your local studio, your stateroom, the ship fitness center, sports court or lido deck, our guests can engage with Pure Barre, Club Pilates, YogaSix, StretchLab, Stride Fitness or any of their favorite fitness experiences," said John Padgett, President of Princess Cruises.
See Also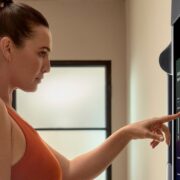 XPLUS, an Xponential Fitness digital subscription, will be available in over 23,000 staterooms via OceanView, Princess' proprietary digital content platform. Princess will recreate an in-studio experience by using customized equipment packages from Xponential Fitness partners, and Xponential Fitness merchandise will be available on OceanNow and its onboard retail stores.
Despite an uncertain macroeconomic environment, the California-based boutique fitness franchisor reported strong second-quarter results, increasing revenue to nearly $60 million.
Featured image is of bespoke next generation ship Sun Princess, Princess Cruises' largest ship ever. Photo courtesy of Princess Cruises.
Courtney Rehfeldt
Courtney Rehfeldt has worked in the broadcasting media industry since 2007 and has freelanced since 2012. Her work has been featured in Age of Awareness, Times Beacon Record, The New York Times, and she has an upcoming piece in Slate. She studied yoga & meditation under Beryl Bender Birch at The Hard & The Soft Yoga Institute. She enjoys hiking, being outdoors, and is an avid reader. Courtney has a BA in Media & Communications studies.