CEO Corner: Regan Stokes is Raising the Bar with Pure Barre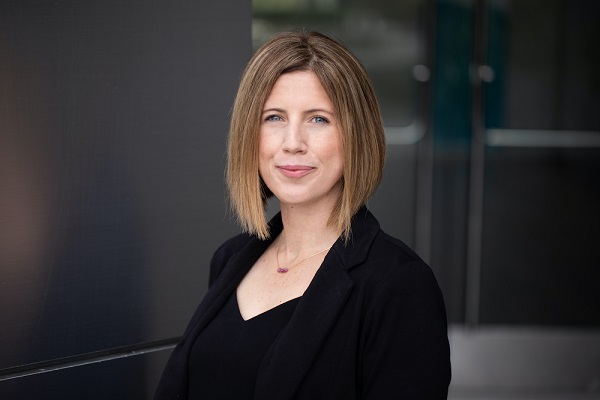 Regan Stokes, President of Pure Barre, is helping celebrate the company's 20th anniversary
Pure Barre is celebrating its 20th anniversary, and Regan Stokes couldn't be more proud of the brand. The largest barre band with over 600 studios across the globe features a low-impact, high-intensity, and musically driven workout offering three class types and an intro class. The technique, Stokes says, is what has allowed Pure Barre to maintain such a strong brand for all of these years. Stokes says that the total-body barre workout brand dedicates a significant amount of time and resources to ensure clients are engaged in every class.
As Pure Barre looks to 2022, Athletech News caught up with Stokes, President of Pure Barre. Read on as she reveals what motivates her, how she handles failures, manages stress, and her thoughts on the future of fitness.
Athletech News (ATN): Tell us about how your role at Pure Barre came to fruition.
Regan Stokes: I joined the Pure Barre team in 2019 as SVP of Operations and worked directly with the President, Sarah Luna, on driving operational efficiencies across the brand right from the start, which included refreshing our studios within a 6 month period and transitioning all studios to our POS software used across all of the Xponential Fitness brands. I learned every aspect of the business in this role so when Sarah was promoted to President of Xponential Fitness, I was ready to transition to President of Pure Barre and continue to grow it into the powerhouse that it is!
ATN: What was your journey like to get to this point?
Regan Stokes: I transitioned into franchising in 2016 as my career interests led me to the fitness industry, working for a budding franchisor. My familiarity with franchising was mostly from the consumer view, but also awareness of success that some friends had as franchisees in various franchise systems. I quickly became fascinated by the concept, starting out in a franchise relations role and growing into executive leadership.
ATN: What is your greatest strength?
Regan Stokes: In my role at President of Pure Barre, I have to juggle quite a lot of projects and day to day operations so I've become skilled at being able to easily shift from a bigger picture, strategic perspective into a details focused perspective – whether it be an individual franchisee needing support or thinking through a brand-level initiative.
ATN: What motivates you?
Regan Stokes: What I've realized over the years is just how much I enjoy being in the middle of it all. I love juggling multiple tasks and learning on my feet – that's what makes me thrive.
ATN: What are some of your daily habits?
Regan Stokes: Coffee, every morning, before anyone else in my house wakes up. This is my time to mentally prepare for the day, catch up on news, and enjoy a quiet space.
I spend a few minutes with my daughter before I leave for the office. If I work late, I may not see her much later in the evening, so the morning is the perfect time to connect and have our time.
I make a to-do list when I get to the office and review my calendar. If there are potential conflicts or priority issues, I take 10 minutes to reschedule, reprioritize, or delegate to help start out the day with balance and a chance for success.
I interact with my team. I love to get face time, learn about what they're working on, hearing about what's happening in their lives, celebrate their successes, and be accessible and approachable if they need support.
ATN: Can you talk about your failures?
Regan Stokes: I fail at something, maybe several things, every day. My biggest failure was probably in not recognizing early enough that failure is normal, it's part of learning, and growing.
ATN: What have you learned from them?
Regan Stokes: Forgiving yourself for mistakes and failures is an important part of developing empathy for others. And understanding that you are your own worst critic is important to reflect on from time to time. What you consider a failure may look very differently to your colleagues, family, or friends.
ATN: How would your colleagues, your co-founders, describe your strengths as a manager?
Regan Stokes: I think they would say that I demonstrate my genuine care for what I do, lead by example, and try to make work fun and rewarding for everyone. I empathize with the human element of our stressful, important jobs and while I may push my team with high expectations, I also create a safe environment for us to be vulnerable and grow.
ATN: How do you manage stress?
Regan Stokes: I try to look for the positive angle in everything and help others to see it, too. And I make sure to disconnect from the stress, even if for a little while, each week. Group fitness is a great way to disconnect. When you don't find me at barre, you'll probably find me in a hot yoga studio. I'm really focused on spending time with my family on the weekend, so when it comes to working out and winding down, we'll go on bike rides, trail runs, or hikes with our dogs.
ATN: Where do you see the future of fitness going?
Regan Stokes: This will age me but I remember when healthy foods at grocery stores or restaurants dedicated completely to clean eating were barely existent. Awareness for and accessibility to healthy eating is completely mainstream now and part of people's daily lives – there is so much education about the benefits of eating healthy foods and incredible innovation to make healthy eating more enjoyable and delicious. Similarly, there was also a time when "someone into fitness" meant they either went to the gym a lot, ran marathons, or played organized sports. Boutique fitness changed that. Fitness is broader now and also integrated into people's lives in a bigger way: people do it for fun and there is variety, energy and accountability. By making it enjoyable and interactive, it fosters community (with new and old friends!) which is a game changer for a lot of people. Just like healthy eating, I believe boutique fitness will expand reach and become part of people's daily lives.
ATN: How much sleep do you get?
Regan Stokes: I get about 5 to 6 hours of sleep each night. I know it should be closer to 7 to 8, but at this stage in my life, I'm so busy that it's hard to wind down at a reasonable time, and I enjoy my early morning alone time with my coffee and the news too much to miss it by sleeping in.
Courtney Rehfeldt
Courtney Rehfeldt has worked in the broadcasting media industry since 2007 and has freelanced since 2012. Her work has been featured in Age of Awareness, Times Beacon Record, The New York Times, and she has an upcoming piece in Slate. She studied yoga & meditation under Beryl Bender Birch at The Hard & The Soft Yoga Institute. She enjoys hiking, being outdoors, and is an avid reader. Courtney has a BA in Media & Communications studies.