Despite Diversification of Investments, Owner Nerio Alessandri Says Commitment is '100% Technogym'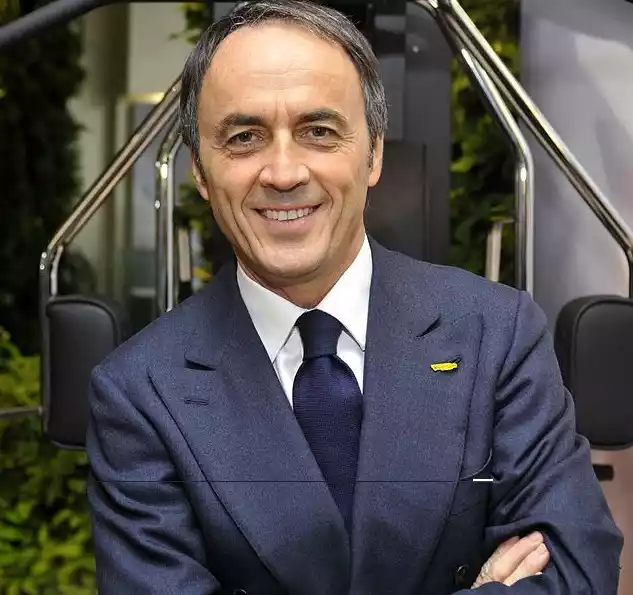 The billionaire owner and CEO of Technogym has sold roughly 52 million shares of Technogym since 2017
Nerio Alessandri, owner and CEO of Technogym, isn't planning on selling any more shares in the future.
"We have said, 'No more,'" Alessandri said in a recent interview, according to Bloomberg. "We have the control of Technogym, and we have diversification at the same time."
The Technogym owner has sold roughly 52 millions shares of the fitness equipment and digital tech company since 2017, with about a third of his $1.3 billion wealth in the company's stock as of January 13.
Nerio Alessandri is an outspoken advocate for health and wellness, sharing a clip of the team at their 2023 Kick Off Meeting, where the group worked out together one morning at the Technogym Center.
While Alessandri's focus is centered on using technology to advance health and wellness, he has also made moves to invest in finance, food, technology, and real estate through Wellness Holding.
Alessandri described the move as "the legacy in terms of wealth for my family," adding, "We now have more or less 80 investments across different kinds of asset classes."
Technogym has always been a family affair, with Alessandri co-founding the fitness company with his brother in Cesena, Italy, in the 1980s. When Alessandri was 22, he designed the first fitness machine in his garage. By 1985, the brand launched its first strength training line and added a cardiovascular training system. The company quickly grew and became an official supplier to eight Olympic Games, including Tokyo 2020.
In 2012, Technogym added MyWellness Cloud, which allowed users to access personalized workout programs wherever they were via an app. By 2019, the brand introduced a digital Technogym Bike, its first indoor bike with live and on-demand indoor-cycling classes.
Alessandri's daughter, Erica, participated in the World Economic Forum in Davos, representing Technogym to promote sustainable development through wellness.
Despite the diversification, Technogym's owner assured that his devotion is to the fitness company, telling Bloomberg, "My passion, my time, and my commitment is 100% Technogym."
Courtney Rehfeldt
Courtney Rehfeldt has worked in the broadcasting media industry since 2007 and has freelanced since 2012. Her work has been featured in Age of Awareness, Times Beacon Record, The New York Times, and she has an upcoming piece in Slate. She studied yoga & meditation under Beryl Bender Birch at The Hard & The Soft Yoga Institute. She enjoys hiking, being outdoors, and is an avid reader. Courtney has a BA in Media & Communications studies.