Consumers Surveyed Would Prioritize Health and Wellness Spending During a Recession
According to a recent survey conducted by Restore Hyper Wellness, the majority of consumers cited that health and wellness preventative spending would be a priority during a likely looming recession
In a recent survey, 62% of 2,000 Americans surveyed said that health and wellness preventative activities would be the final category they reduce spending in during a recession. The survey was conducted by Wakefield Research in conjunction with Restore Hyper Wellness, a nationwide chain that provides services like IV drips, cryotherapy, and oxygen therapy.
The survey further revealed that most adults are willing to limit their social lives to afford health and wellness activities. Of those surveyed, 54% said that preventative health measures were part of their routines, and 85% would be willing to try a new wellness activity, service or product. 25% said that they could not go a full week without their wellness routine without experiencing negative physical and/or mental effects. Most also said that cutting back on these services would cost them more in the long term. While a recession is likely looming, consumers seem to be prioritizing health and wellness over other categories of spending.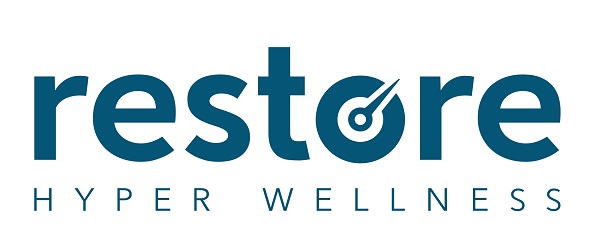 Jim Donnelly, Restore's CEO and co-founder, stated on the survey, "We wanted to better understand how consumers are viewing health and wellness and how they integrate it into their lives. We not only learn those behaviors through the report, but also categorize those modalities and introduce hyper wellness as an extension and complement to the traditional healthcare industry."
Hyper wellness services, including hot and cold exposure, circulation boosting, biomarker assessments, IV/mineral therapy, and infrared sauna/red light therapy were the focus of Restore's report. Among those surveyed, 35% have used these services, 47% plan to try, and 67% were interested in trying them. Hyper wellness also seems to appeal to younger generations: 70% of Gen Zers and 77% of Millennials are interested in trying at least one of these offerings. The use of hyper wellness services is skewed to urban areas (47%), with 28% in the suburbs, and 29% in rural areas.
The most popular areas of interest are hot and cold exposure (28%), circulation boosting, like compression (24%), biomarker assessments (24%), hormone replacement therapy (19%), and infrared sauna or red light therapy (17%). While excitement for these offerings is strong, there are barriers to wellness services for some consumers. 53% of consumers cite cost as a reported potential barrier. Women are more likely than men to see cost as a barrier (58% vs. 49%). Some also cite logistical barriers to preventative health and wellness, like lack of time (27%), location (24%), and lack of clarity about how to begin a new routine (22%).
Despite these potential barriers, American consumers remain committed to their preventative health and wellness services, even with the impending recession. See here for Restore Hyper Wellness's full report.