Lululemon Invests in Recycling Startup To Boost Eco-Friendly Garment Goals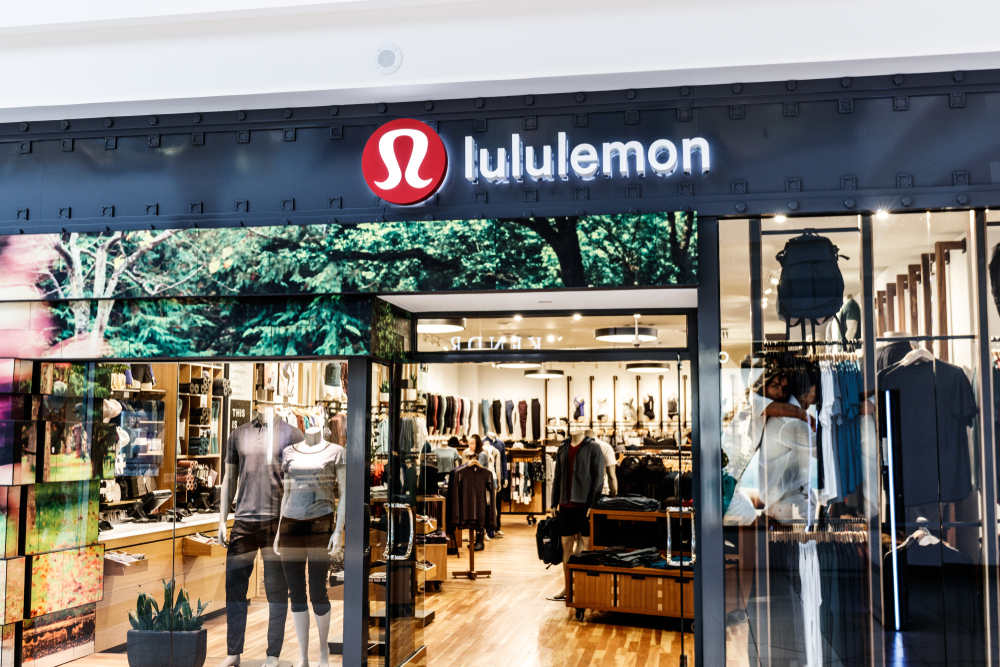 credit: Jonathan Weiss/shutterstock.com
The athleisure company will work with Samsara Eco to develop the world's first infinitely recycled nylon 6,6 and polyester from apparel waste
Lululemon has increased its commitment to eco-friendly athleticwear by entering into a multiyear agreement with Samsara Eco, an Australian enviro-tech startup, to develop new recycled nylon and polyester from garment waste.
The partnership marks the first-ever minority investment in a recycling company for Lululemon and will be Samsara Eco's first foray into the apparel industry.
The environmentally forward startup raised $54 million AUD in Series A funding last year, with investors that included Breakthrough Victoria, Temasek, Assembly Climate Capital, DCVC and INP Capital as well as participation from existing investors.
The collaboration will aid in Lululemon's textile recycling ambitions as it and Samsara Eco will develop the world's first "infinitely recycled" nylon 6,6 and polyester. That's quite a feat, considering Samsara says traditional nylon and polyester account for nearly 60% of apparel manufactured today. Approximately 87% of discarded textiles are either tossed into a landfill, incinerated or seep into the environment, so the initiative will assist in addressing pollution and textile-related carbon emissions.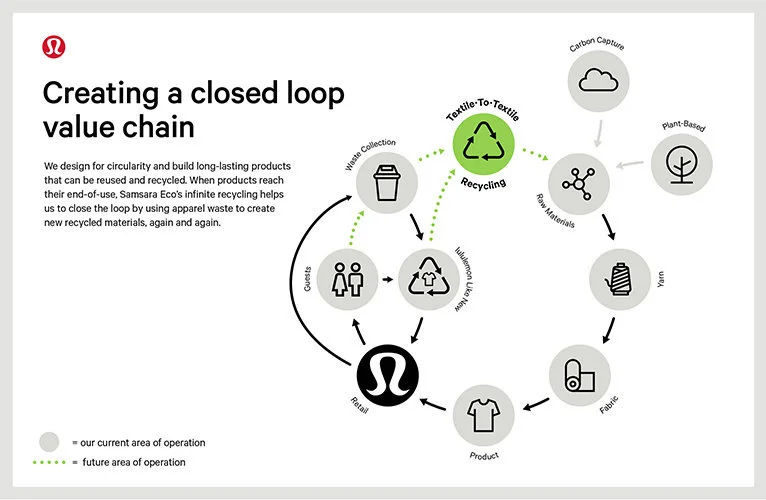 In April, to celebrate Earth Month, the Lululemon released its first tees made from renewable, plant-based nylon.
Paul Riley, CEO and founder of Samsara Eco, stated that the partnership with Lululemon is an apparel industry disrupter and called the endeavor a "massive milestone" for the startup.
"The ability to infinitely recycle textiles, including nylon, is an essential solution to tackle the enormous challenge of textile waste in the apparel industry," said Riley. "Together with Lululemon, Samara Eco is creating enzymatically recycled nylon and accelerating textile-to-textile recycling toward truly circular apparel."
The Samsara-Lululemon partnership also aligns with the activewear company's Be Planet mission to create a circular ecosystem by 2030, which Lululemon says will play a role in the future of retail and apparel.
Nylon has been Lululemon's most significant opportunity to achieve its sustainable product goals by 2030, said Yogendra Dandapure, vice president of raw materials innovation at the company.
"This partnership demonstrates what's possible through collective innovation to solve unmet needs," said Dandapure. "Through Samsara Eco's patented enzymatic process, we're advancing transforming apparel waste into high quality nylon and polyester, which will help us live into our end-to-end vision of circularity."
Courtney Rehfeldt
Courtney Rehfeldt has worked in the broadcasting media industry since 2007 and has freelanced since 2012. Her work has been featured in Age of Awareness, Times Beacon Record, The New York Times, and she has an upcoming piece in Slate. She studied yoga & meditation under Beryl Bender Birch at The Hard & The Soft Yoga Institute. She enjoys hiking, being outdoors, and is an avid reader. Courtney has a BA in Media & Communications studies.