Lululemon Announces Q2 2022 Earnings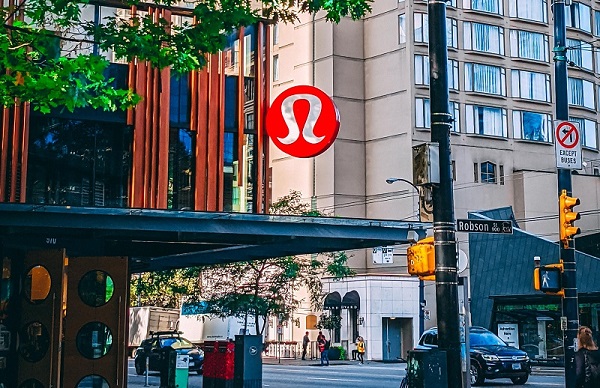 Despite external economic challenges, Lululemon says it hasn't seen a shift in consumer behavior
Lululemon Athletica reported earnings for Q2 of fiscal year 2022, revealing a 29% increase in revenue to $1.87 billion and says it is well-positioned for the fall and holiday seasons. Shares of the activewear company popped 9.4% after exceeding Wall Street expectations.
"The momentum in our business continued in the second quarter, fueled by strong guest response to our product innovations, community activations, and omni experience. As we look ahead, we're excited about our ability to successfully deliver against our Power of Three ×2 growth plan and create ongoing value for all our stakeholders," said Calvin McDonald, Chief Executive Officer.
Here are some key takeaways from the Lululemon Q2, 2022 earnings call:
Lululemon fans are devoted & demand for athleisure remains strong
While McDonald acknowledged that the external environment has been difficult, he stated that guests have responded strongly to Lululemon's product innovations and community activations. "The momentum in our business remained strong in the second quarter. Based on our guidance, we anticipate a high level of performance to continue in quarter three," he said.
Lululemon reports that it has been closely examining guest data and metrics to determine shifts in spending, behavior, or habits, but has not seen any variation in behavior, and that guest acquisition remains strong, with first-time guests increasing by more than 20% in the second quarter.
"Transactions by existing guests increased in the high teens. Traffic across channels remains robust with store traffic up over 30% and e-commerce traffic increasing over 40%. And importantly, we are not creating this traffic through markdowns or price promotions," McDonald said, pointing out that the athleisure company remains a mostly "full-price business" with no plans to use a markdown strategy in the future.
Supply Chain & Inventory
Lululemon says it is still navigating supply chain challenges, but it is encouraged to see promising signs of improvement.
"In terms of inventory, we remain comfortable with both our quality and quantity, and we are well positioned for the fall season. As you recall, for much of last year, we were under-inventoried and not able to fully maximize our business. This year, we are in a much better position to deliver product innovation to our guests wherever and however they shop with us," McDonald said.
The Play Strategy
Lululemon says its strategy is to solve "unmet needs" in physical activities like golf, tennis, and hiking.
"Our hike collection, which we launched in quarter two, is another example of how we are executing our play strategy well. Hike is an activity that grew in popularity with guests during the pandemic, and we are excited to now be able to serve our guests as they hit the trails. We are thrilled by the early reaction to our hike collection with strong response from both guests and the media," McDonald shared.
Lululemon says its Blissfeel footwear line, which debuted in March, is doing well, and the athleisure company says it has improved its inventory position since then. Strongfeel, a fourth footwear style, will be released in the near future. The Strongfeel style is a technical training shoe designed to keep the foot anchored and secure during workouts.
Lululemon plans to expand its running apparel line with new styles that feature heat retention and reflective detailing in the future.
A Reconnection with Guests
With the worst of the pandemic in the rearview mirror, Lululemon says it will focus on reconnecting with guests in person while also finding ways to engage digitally, and a new two-tier membership program will launch soon.
"We will be rolling out a free program that will offer members benefits across the Lululemon ecosystem, and we will be evolving MIRROR into Lululemon studio, which will represent the paid tier of the program. Community connection is at the core of lululemon. Our ongoing outreach and engagement with our guests not only deepen our relationship, but also drive purchases," McDonald said.
International Business Goals
For the second quarter of 2022, compared to the second quarter of 2021, Lululemon reported a net revenue increase of 28% in North America and 35% internationally. Lululemon says it's very pleased with its international business and has a five-year plan to quadruple it.
"We're seeing good growth across all countries," McDonald said, referencing a dot com site in Spain, and a new store in Barcelona and Madrid. China is also a "big market" opportunity for Lululemon, said McDonald. "In every market where we're in, we're seeing a very balanced contribution to our growth and are early in the opportunities that we see in each of these markets," he said.
Courtney Rehfeldt
Courtney Rehfeldt has worked in the broadcasting media industry since 2007 and has freelanced since 2012. Her work has been featured in Age of Awareness, Times Beacon Record, The New York Times, and she has an upcoming piece in Slate. She studied yoga & meditation under Beryl Bender Birch at The Hard & The Soft Yoga Institute. She enjoys hiking, being outdoors, and is an avid reader. Courtney has a BA in Media & Communications studies.