Life Time Fitness Reports Revenue Increase of 38% in 2022; CEO Says 'brand and business model has never been in a better shape'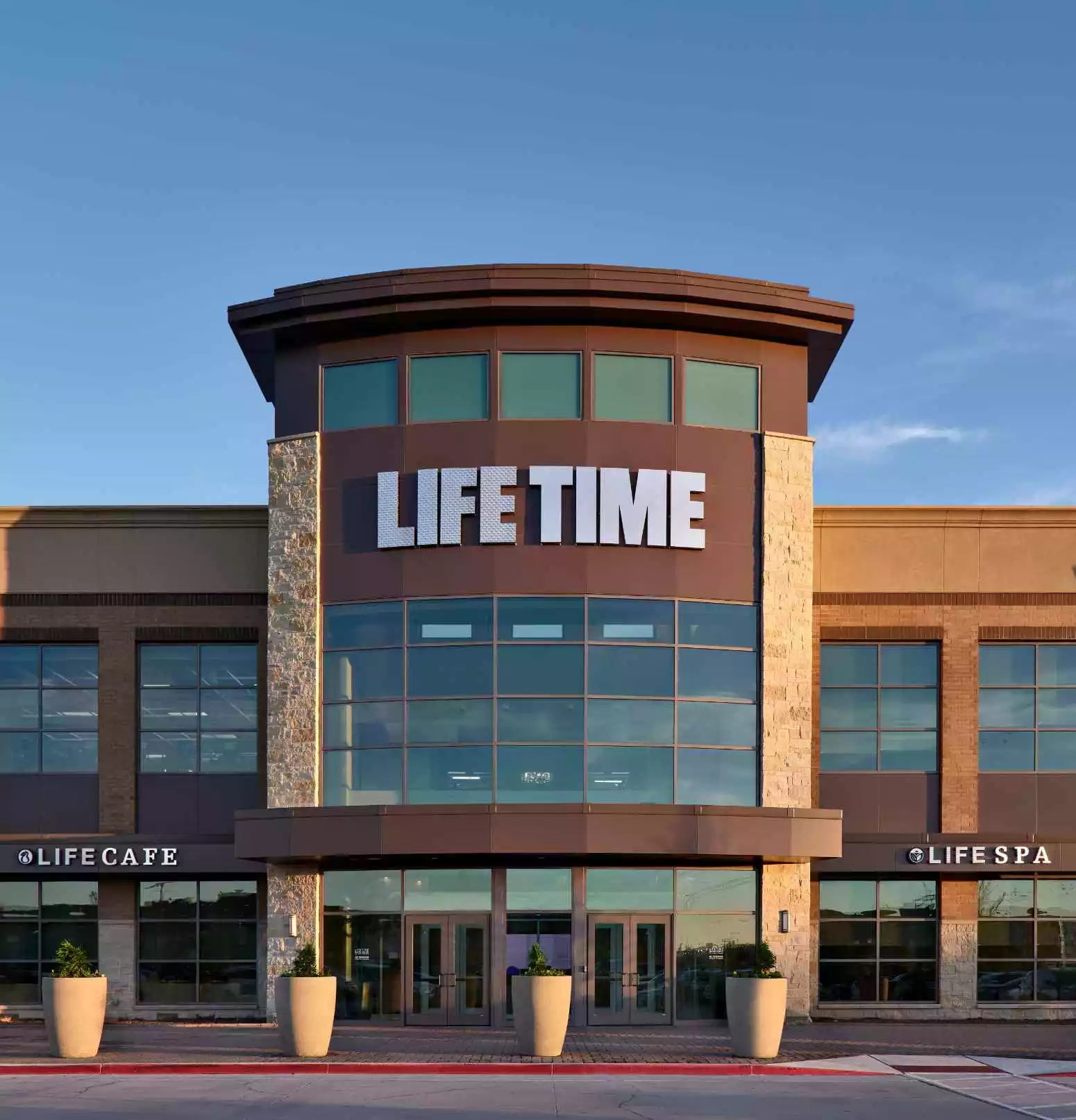 Life Time Fitness posted strong results, citing pricing adjustments and community-based fitness initiatives
Life Time Fitness has reported a win with its 2022 revenue of $1.8 billion, a 38 percent increase from 2021.
The fitness company's revenue was driven by a 32% increase in membership dues and enrollment fees and a 28% increase in in-center revenue.
In addition, Life Time Fitness center memberships increased 12 percent, ending 2022 with over 725,000 memberships.
Life Time Fitness now seems to have found a sweet spot, citing success with pricing strategy adjustments and initiatives such as ARORA, an active aging program, Dynamic Personal Training, Small Group Training, and its rollout of pickleball, all of which the company says were critical to increasing traffic and revenue.
"As we turn to 2023, our business is in great shape, and our strategies are working. We believe we are successfully using price to optimize our club performance and enhance our member experience, driving increased club usage across our strategic investments, opening new clubs and expanding margins, helping to drive increased cash flow and reduce leverage on our balance sheet," CFO Bob Houghton said on a recent Life Time Fitness earnings call.
The fitness giant also said it "rewired" its decision-making process to have fewer layers to get things done, which CEO Bahram Akradi said helped its Life Time Fitness' margin expansion effort.
"As I have visited more than a third of our clubs over the last few months, I'm happy to report that our clubs are both busy and vibrant," Akradi reported. "The first couple of months of the year have been very strong, and we're looking forward to the full year 2023 and beyond. I am proud to say that our brand and business model has never been in a better shape," he added.
Here's what is working for Life Time Fitness and other highlights from the company's recent earnings call:
On growth and being an attractive tenant
Life Time Fitness confirmed it's continuing to work on growth from "asset-light opportunities," where facilities are funded mainly by landlords. "Every move we make is focused on enhancing our brand, customer experience, our balance sheet and making Life Time stronger," Akradi said. 
According to Life Time execs, the facilities are also cash-flow positive, having paid "every nickel of rent during the pandemic."
"We're a really attractive tenant for landlords," Houghton added. Leases are 20-plus years initially, and then there are options, including five-year options after.
Life Time will open ten new centers this year, including three in the first quarter.
Pricing where Life Time Fitness consumers find the value in a membership
Life Time is seemingly unconcerned about pricing and is confident that its offerings and experience are valuable to customers.
"The reality is that I have repeatedly admitted my mistake when we started the business, is that building these massive big athletic clubs and just pricing them extremely low. And that really was a challenge," Akradi said, adding that he wanted to run the clubs with a level of excellence with a real athletic country club quality but couldn't do so with a low price.
Life Time reports that there has been "zero resistance" to the price front with its memberships, with rejoins at a higher rate than pre-pandemic.
"The customer is finding the value proposition at Lifetime. It's not the gym. It's not a — it's really the variety of athletic — things they do for their family, sports. So it's a social community," Akradi said. "So actually, we're getting zero price resistance."
Life Time confirmed that it will continue to adjust prices and see what works (and what doesn't), but that the fitness company can quickly revert and change the price in the club for the following week, something Life Time hasn't yet had to do.
The fitness trends that Life Time Fitness is noticing
Personal training is making an "amazing comeback," according to Life Time, with small group training having more than tripled since the beginning of 2022.
Life Time has confirmed that it will expand ARORA, its program for mature fitness enthusiasts, which grew dramatically in the first quarter. Pickleball has also demonstrated consistent growth.
See Also
Kids and aquatics programming is also strong, with increased sign-ups for summer camps, which the brand says are selling much earlier than usual.
Potential M&A?
At some point, Life Time says certain opportunities may become "very attractive" for its fitness business, but not at the moment.
"For the last 12 months, the current six months, the first six months of the year, our heads down focusing on fundamentals," Akardi said.
Like many in the fitness industry, Life Time has been busy overcoming inflationary issues but isn't ruling out opportunities in the future.
"Now once we get that done and then we are kind of building our normal course of clubs, and we can also look at opportunities hopefully, by the next call or two or three, we can start sharing with you guys the opportunities are popping up and how we're dealing with them," Akradi said.
What's ahead in terms of fitness offerings
Life Time Fitness has some other ideas in the works but acknowledges that it will take some time. However, the fitness brand would like to expand on an "ultra-fit" class: small group training coupled with functional training.
"We have to build these pop-up studios for people to be able to do those, and we've been busy working our tails off nonstop to converting the floor plans to get this done, we are now done with maybe more than two thirds of the clubs, and we're still kind of doing that remodeling the others going forward," Akradi said.
The next step would be getting coaches. "So just these things that we want to do is not like writing a new software for something and then rolling it out — it's just the speed of implementation is really one of those things that you have to take into consideration," he continued.
Courtney Rehfeldt
Courtney Rehfeldt has worked in the broadcasting media industry since 2007 and has freelanced since 2012. Her work has been featured in Age of Awareness, Times Beacon Record, The New York Times, and she has an upcoming piece in Slate. She studied yoga & meditation under Beryl Bender Birch at The Hard & The Soft Yoga Institute. She enjoys hiking, being outdoors, and is an avid reader. Courtney has a BA in Media & Communications studies.