Cindy Crawford–backed Katalyst Closes Series A Funding Round at $26 Million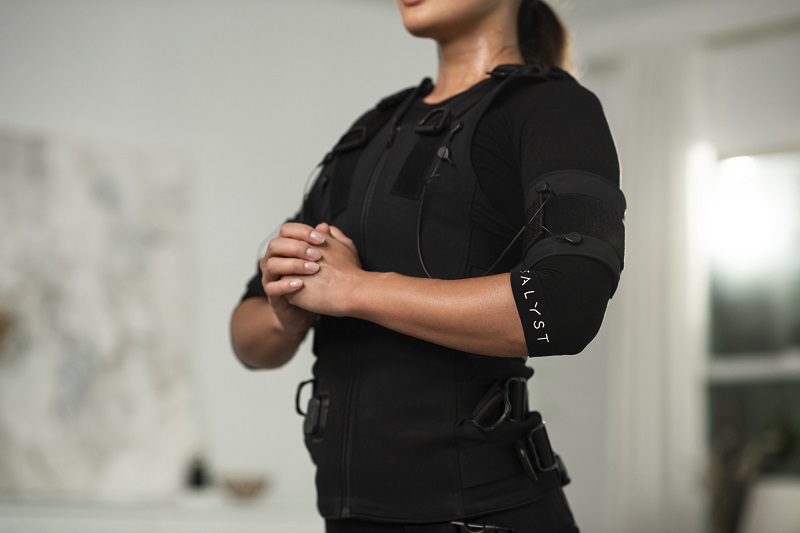 Candace Cordelia Smith
Candace Cordelia is a Pennsylvania-based journalist and on-camera broadcaster/host, with…
Dubbed as "the world's most efficient workout," EMS brand Katalyst completed its Series A funding round raising $26 million. Among the company's investors include celebrity supermodel Cindy Crawford and husband Rande Gerber, Unlock Venture Partners and Incisive Ventures.
If you're unfamiliar with Katalyst, get prepared to hear a lot more about the brand in the upcoming months. The company responsible for the only FDA-cleared Electro Muscle Stimulation (EMS) product for consumer use raised $26 million in its Series A funding round, spearheaded by Stripes. Investor support within the fundraiser came from the likes of world-renowned supermodel and actress Cindy Crawford, Crawford's husband and Casamigos co-founder, Rande Gerber, venture capital firms Incisive Ventures and Unlock Venture Partners, and ARCH Venture Partners Co-founder and Managing Director Robert Nelsen.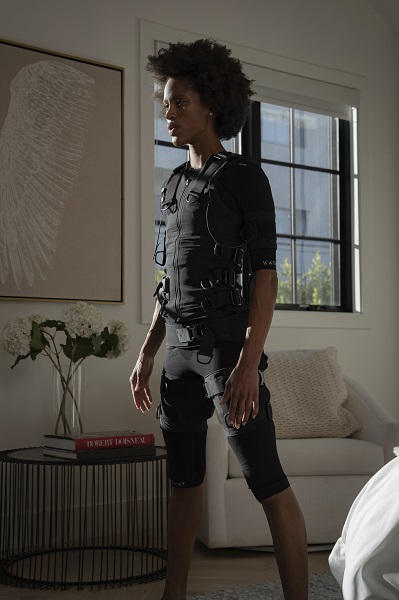 The $26 million raised in Series A will not only help sustain Katalyst but also keep the brand's mission of giving individuals the opportunity to have a 20-minute optimal workout that would normally take two hours. With its advanced EMS technology, Katalyst also offers the aforementioned with an at-home format, marking a first in EMS training.
"As an industry, we've struggled to innovate in ways that actually empower the vast majority of our population to live longer, healthier, and happier lives. Katalyst eliminates the external loads and physical wear associated with conventional workouts, as well as the significant time required, making fitness easier, faster, safer, and more effective than ever before," explains Katalyst Founder and CEO Bjoern Woltermann.
Stripes Partner Chris Carey states the company first discovered Katalyst as consumers. After becoming fans of the Katalyst product and spending time with Woltermann, Stripes decided to support Katalyst as an investor. "… it became clear that he [Woltermann] was developing a brand and product that would help open the doors of strength training for people of all ages, fitness levels, and physical capabilities," says Carey.
Carey adds, "We've seen such promise with EMS across the rest of the world to date, and Bjoern and the team have spent seven years developing Katalyst to bring the benefits of EMS training to U.S. consumers. The physical results we've experienced from using the product, as well as their more than 75,000-person waitlist, are a testament to the brand's potential, and we are thrilled to partner with Bjoern and the team to make it a reality."
Katalyst is the first no-impact, no-weights-necessary, full-body workout guaranteed to activate 90 percent of your muscles in less than 30 minutes.
Candace Cordelia Smith
Candace Cordelia is a Pennsylvania-based journalist and on-camera broadcaster/host, with a reporting background in wrestling, entertainment, and lifestyle. Her reporting work has been featured on websites and in publications such as Bustle, Pro Wrestling Illustrated, New York Daily News, am New York, ABC News, Yahoo!, Good Morning America, Madame Noire, Sister 2 Sister, etonline.com, Diva Dirt and The Everyday Fan. Her favorite workout influencers include Chloe Ting, Cassey Ho, Pamela Reif and Mary Braun. She still can't stand burpees and Rebbl Dark Chocolate Immunity Elixir is one of her favorite post-workout protein sips. You can follow Candace on Twitter @CandaceCordelia and on Instagram @thatgirlcandace16.