GNC Is Bankrupt. The Vitamin Shoppe's Stock Is Tanking. Direct-to-Consumer Supplement Companies Want to Fill the Void.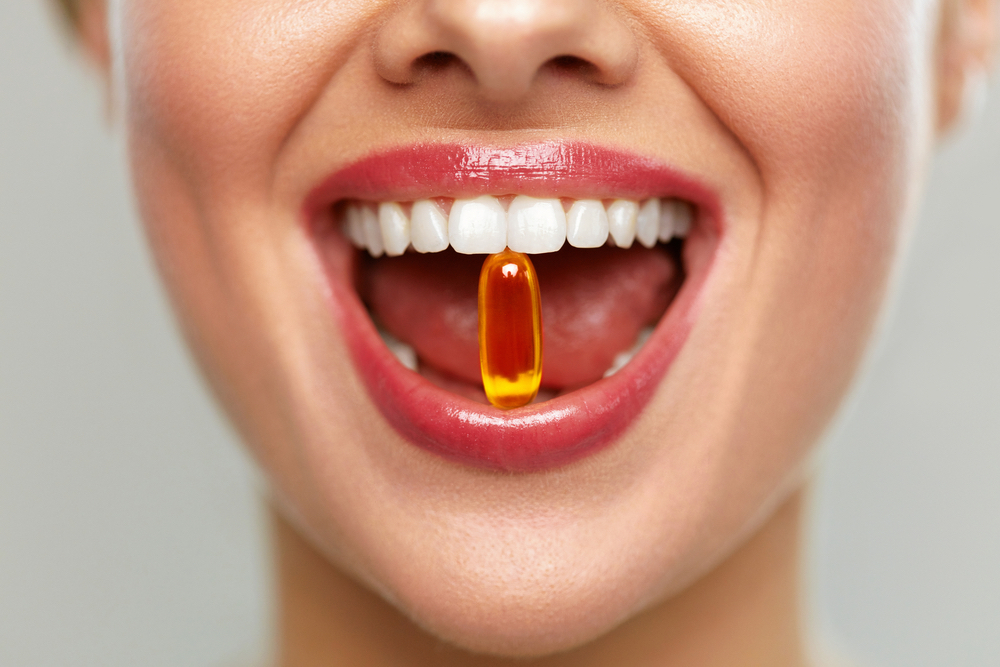 The market share of GNC and the Vitamin Shoppe was 97 percent at the start of 2018. Now it's 88 percent, thanks in part to a small but growing field of direct-to-consumer supplement companies.
During the late '90s dot.com boom, Jason Brown co-founded drugstore.com, an Amazon of sorts for the non-prescription items picked up at a Rite Aid or CVS: detergent, nail polish, antihistamines, deodorant, Pepto-Bismol, etc. The biggest challenge for online commerce then was that "people were afraid to enter their credit card on a website," Brown recalls.
Maybe this is why the site never turned a profit, thought it was a success in every other way online startups are measured as successes: It attracted early backing from luminaries like Jeff Bezos, Melinda Gates and Starbucks CEO Howard Schultz. Walgreens thought the concept was promising, or threatening, enough that it bought drugstore.com from the co-founders for $429 million in 2011. Five years later, the company shut it down to focus on its own website.
Also in 2016, Brown reunited with the technology and nutrition officers with whom he co-founded drugstore.com for a new company, one to fill a health niche for the new century.
Persona creates vitamin packs, tailored to customers based on their response to an online assessment, one that Brown said could have more than five trillion possible outcomes, based on age, weight, gender, health conditions, etc. Packets are mailed in a month-long supply, and costs vary depending on what you wind up taking.
"It was inspired by Bonobos and Warby Parker," said Brown. "It has a lot to do with personalization. Everyone wanted everything made for them."
In its short existence, Persona grew from $50,000 in revenue in 2017 to $3 million in 2018 and was acquired by Nestle.
Persona is one of a growing cluster of companies offering direct-to-consumer supplemental nutrition mixes, and with growth five times that of its nearest competitor, Persona is the industry leader. Others include Care/of, Ritual and Rootine. Each of these companies work a little differently but they all survey customers to create a regiment tailored to them. They eliminate the possibly unending guesswork involved in creating one's own supplement routine. The model is taking up a small but rapidly growing share of the $36.6 billion U.S. vitamin and supplement market.
According to a report from Bloomberg Second Measure, GNC and The Vitamin Shoppe, the big-name retailers who staked their places in malls during the '80s-era growth in fitness awareness, together accounted for 88 percent of sales in the fourth quarter of 2020. (That includes brick-and-mortar sales and sales from their websites.)
However, both of these companies are slipping. GNC declared bankruptcy last year and Vitamin Shoppe lost 90 percent of its stock price since a 2013 peak. Industry analysists cite the decline of in-person retail, particularly in the realm of health spending. The two companies' 88-percent dominance in the marketplace is down from 97 percent in the first quarter of 2018, as DTC nutritional services take off.
Investors and large corporations are taking notice. Care/of, also founded in 2016, raised $82.9 million over five rounds of private investment. Last year, pharmaceutical giant Bayer bought a 70-percent stake in the company, valuing it at $225 million, and Target began selling some of its non-personalized formulas in stores. Ritual raised $40.5 million in private funding in five rounds. Rootine, a younger company, has $120,000 in pre-seed fundraising.
These deep-pocketed individuals are betting that the approach can make vitamins fashionable again, after some experts poured cold water on their collective reputation, after 70 years of vitamins in the American health conscious.
At its entry into World War II, the U.S. government pushed the idea that vitamins were essential to health, which meant they were essential to wartime readiness for soldiers, soon-to-be soldiers and everyone who kept the war effort churning. Even among laymen who would struggle to differentiate from vitamin B and D, they survived through a few health and parenting fads. Flintstones gummies became a staple of childhood.
But at the start of the start of the 21st century, some physicians and nutritionists began to doubt the benefit of vitamin supplements. "We believe that the case is closed— supplementing the diet of well-nourished adults with (most) mineral or vitamin supplements has no clear benefit and might even be harmful," said a stark editorial in the Annals of Internal Medicine, signed by five respected physicians in 2013. "These vitamins should not be used for chronic disease prevention. Enough is enough."
Still, the vitamin market each year until a 2020 peak and a nascent online sphere for vitamin sales ballooned to $20.7 billion in 2021. Maybe the personalization of vitamin regiments lends credibility that a generic multivitamin sold en masse at a drug store does not possess. Persona and Care/of have committees of nutritionists and other experts with their smiling faces on the companies' websites.
Some of these companies have unique, 21st-century ways of reaching their target audience of health and beauty splurgers. Persona and Care/of have both filled their Instagram accounts with the faces of influencers.
Persona has hired Kelly Ripa as a spokesperson. The 50-year-old talk show host may not exude young cool, but Brown said the typical audience for Persona is over 35 and most worried about the ways in which vitamins and supplements may interact with their prescription drugs.
"We invested millions of dollars and built up a full database," he boasts. "You know [the Persona system] is taking all your medications into consideration."
In September, vitamins got a boost from a much trusted source. Anthony Fauci, director of the National Institute of Allergy and Infectious Diseases and the face of the U.S.'s more reasonable efforts to combat COVID-19, said in an Instagram live event recommended taking vitamins C and D.
"If you are deficient in vitamin D, that does have an impact on your susceptibility to infection," he said, adding that he took vitamin D supplements. Fauci also said vitamin C is "a good antioxidant," though his endorsement has tactic: "So if people want to take a gram or two at the most [of] vitamin C, that would be fine."
To Brown, this is evidence that supplements will continue to be part of health practices, health consciousness and health buying.
"I think the potential is significantly great," he said. "Nutrition is here to stay. Nutrients are here to stay. It is not the only thing you need [for your health] but the coronavirus made people realize that they have to build up their immune system."
Nick Keppler
Nick Keppler is a freelance journalist, writer and editor. He enjoys writing the difficult stories, the ones that make him pore over studies, talk about subjects that make people uncomfortable, and explain concepts that have taken years to develop. Nick has written extensively about psychology, healthcare, and public policy for national publications and for those locally- based in Pittsburgh. In addition to Athletech News, Nick has written for The Washington Post, The Daily Beast, Vice, Slate, Reuters, CityLab, Men's Health, The Gizmodo Media Group, The Financial Times, Mental Floss, The Village Voice and AlterNet. His journalistic heroes include Jon Ronson, Jon Krakauer and Norah Vincent.