F45 Touts Brand Power in New Content Series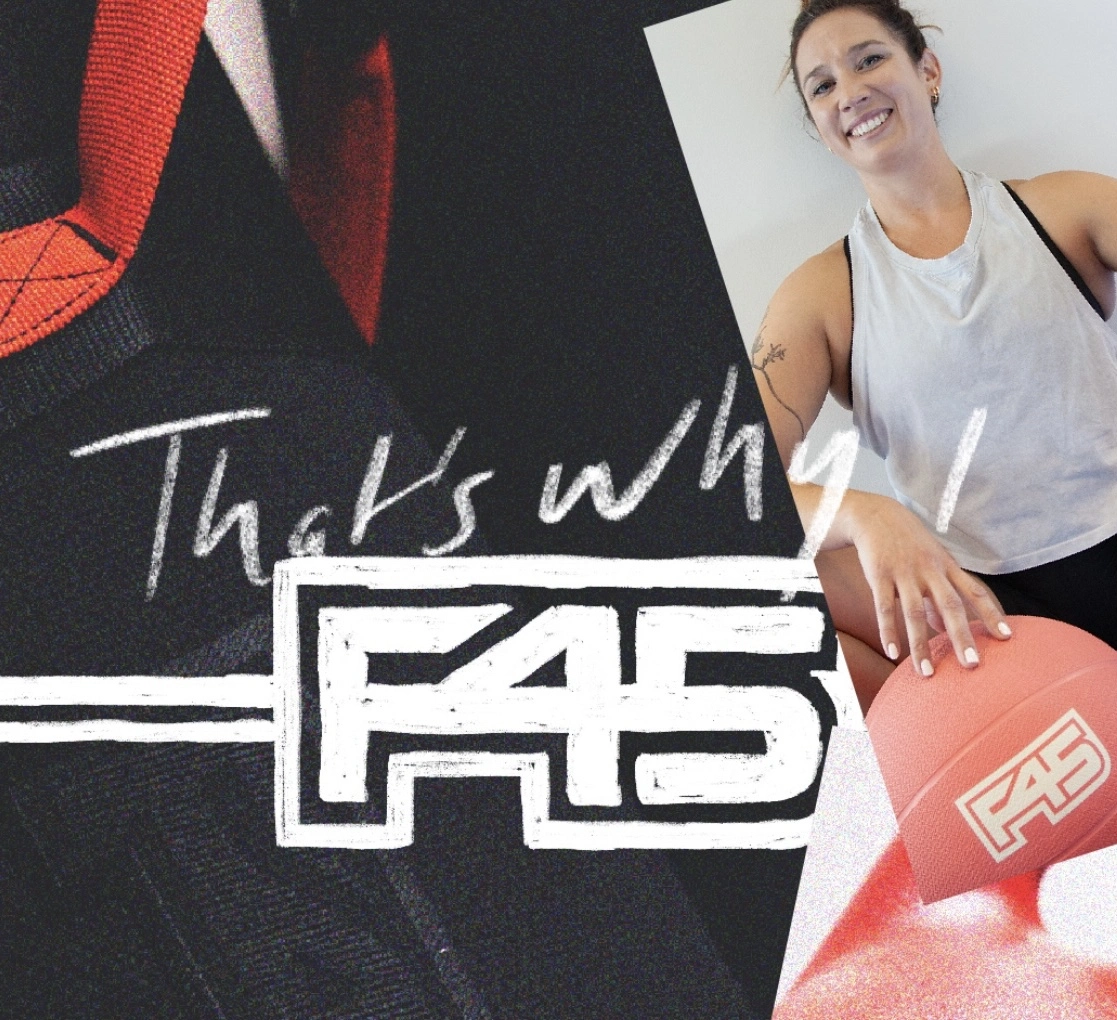 credit: F45 Training
The "Why I F45" series promises to go beyond scripted testimonials as it highlights real members, trainers and franchise owners
F45 isn't going down without a fight — in fact, it's grabbing the mic to present a case for why it's one of the most powerful brands in the fitness industry through the words and experiences of those in its orbit.
"Why I F45," a new content series, features nine stories from the functional fitness franchisor demonstrating why its members, trainers and franchise owners are committed to the brand's fitness methodology and future.
Brian Killingsworth, chief marketing officer at F45, tells Athletech News that the new content series goes beyond scripted testimonials and instead embraces a mixed-media approach and user-generated content.
"With visuals featuring authentic, real-life moments, complemented by heartfelt voice-overs that share the personal experiences of the featured individuals, it simultaneously inspires and invites viewers to discover their 'why'" Killingsworth said.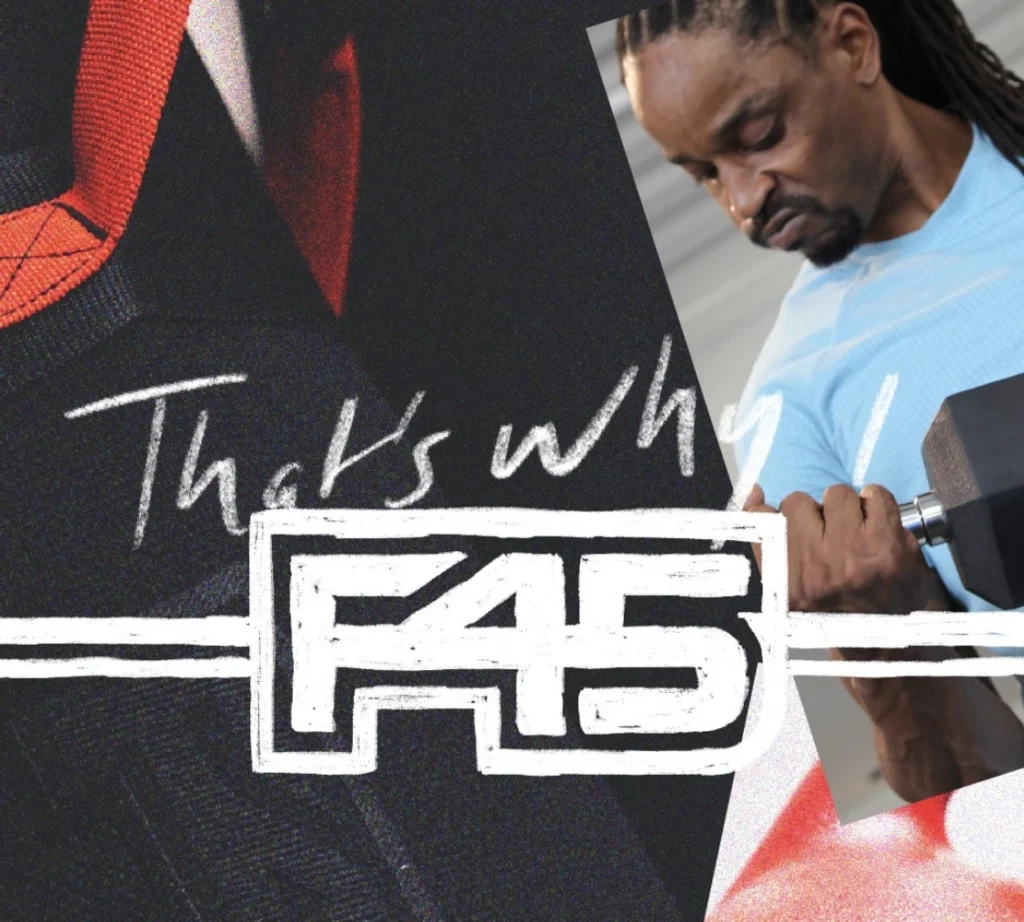 The F45 method, which blends functional workouts with HIIT in 45-minute sessions, captured the heart (and investment) of actor Mark Wahlberg, who went from a board member in 2019 to F45's chief brand officer earlier this year.
By all accounts, the fitness franchisor just wants a moment to tell its story, a chance to flex its muscles and show its capabilities and strength.
But the numbers don't lie — things are stark for F45, as seen with a recently reported $372 million loss for the last two years and a lawsuit brought forth by David Beckham and pro golfer Greg Norman, who allege F45 breached promotional agreement contracts as they seek no less than $20 million in damages. There is also a class action brewing regarding F45's business model in connection with its July 2021 IPO. F45 refutes the claims of Beckham and Norman and states it will "vigorously defend itself" and will "zealously defend" against the class action allegations.
New Leadership, New Vision
Even against a challenging backdrop, F45 CEO Tom Dowd sees vast potential as he begins to pen F45's comeback story and gives trainers and franchisees a platform.
"Just as there are thousands of workouts and movements part of F45's approach to exercise, there are similarly countless members, trainers and owners who share how – and why – F45 fits into their lifestyles through real anecdotes," Dowd said of the new content series. "We encourage everyone to find their 'why' through experiencing what F45 has to offer at any of our more than 700 studio locations nationwide and see how it can fit into their lives."
Dowd was named F45's CEO in March, joining the functional fitness franchise after a rather turbulent 2022 and replacing former CEO Adam Gilchrist.
While F45 went public in 2021 and had raised over $300 million with the goal of becoming "bigger than McDonald's," by 2022, the fitness franchise was issuing pink slips, reducing revenue targets and was slapped with the lawsuit from Beckham and Norman. By the time F45 released its third quarter 2022 financials, the fitness franchise revealed a special committee would review and evaluate alternatives to an unsolicited take-private bid by Kennedy Lewis Investment Management LP for $385 million.
After failing to file financial statements in a timely fashion and having the New York Stock Exchange issue notices of non-compliance, the fitness franchise decided to delist from the stock exchange this summer to focus on long-term growth without the distraction of "short-term financial results and stock price movement."
F45 Leans Into Partnerships, Wahlberg
So far, F45 has made good on its promises to move forward.
In recent months, the company partnered with human performance company Whoop, released a new workout series created by Wahlberg, searched for talent to join its elite F45 Athlete Squad, revamped its website and digital presence to make booking an F45 class easier, made headway to sell branded merch and tapped a marketing firm to prep for expansion plans.
The second part of F45's strategy is creating a sticky environment to help franchisees — which may include increased imagery of actor-investor Wahlberg, who Dowd notes is a "big believer" in the F45 brand.
Despite the company being on financially shaky ground, Wahlberg is seemingly content to be the face of F45, lending his name to "Wahlberg Week," a week-long program that offers free fitness sessions to those new to F45 at participating studios. The actor has also mingled his athleisure line, Municipal, with F45, promoting a ten-piece activewear collection featuring F45's logo.
"I believe F45 is the world's best workout and it's one of the many reasons I'm so involved in the company," Wahlberg had said at the time of the apparel push.
As F45 continues to carve out a new path, Dowd seemed to indicate the brand will rely heavily on Wahlberg's celebrity factor and continue highlighting its results-oriented workout as it supports its franchisees.
"We're going to get some signs up, and we're actually going to tell people who we are," Dowd said. "Unfortunately, one of my first arguments with old management was that F45 by itself doesn't mean a lot to most people. So you know, I wanted to always include training and tell our story every opportunity we have.".
Courtney Rehfeldt
Courtney Rehfeldt has worked in the broadcasting media industry since 2007 and has freelanced since 2012. Her work has been featured in Age of Awareness, Times Beacon Record, The New York Times, and she has an upcoming piece in Slate. She studied yoga & meditation under Beryl Bender Birch at The Hard & The Soft Yoga Institute. She enjoys hiking, being outdoors, and is an avid reader. Courtney has a BA in Media & Communications studies.