F45 Taps Marketing Firm Uberall To Help Franchisees With Digital Presence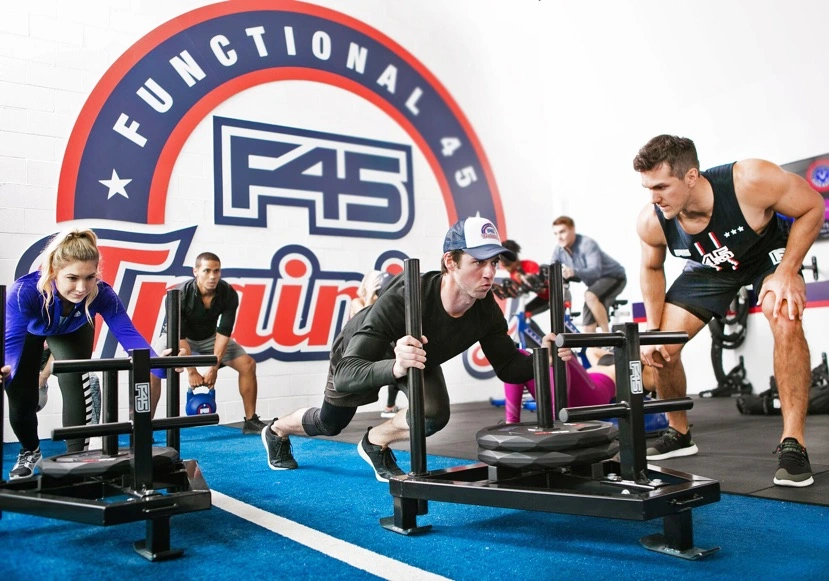 credit: F45
Since employing the digital marketing platform, F45 has seen an increase in map and search impressions
Functional fitness company F45 Training announced a partnership with Uberall, a Berlin-based marketing platform, to assist the Mark Wahlberg-backed fitness franchise in boosting its digital marketing presence and hitting its stated goal of nearly doubling in size over the next two years.
F45's 2,000+ locations will benefit from Uberall CoreX's platform with location data accuracy and central location management capabilities. One of the functional fitness company's goals with the partnership was to ensure accuracy across its listings as F45 plans to rapidly scale.
"Partnering with Uberall is a big step in our effort to support the growth of our franchisees," said Brian Killingsworth, F45 Training CMO. "Now, our franchisees can spread the word about their studios more efficiently than ever before through centralized management of all location listings as well as the ability to reply to reviews, all from one platform."
"We've been looking for a more robust solution for our studio listings, and we've found exactly that in Uberall," Killingsworth added.
Uberall has a partnership with Google, which allows F45 to schedule new location openings 90 days in advance and ensure complete and correct Google Business Profiles.
F45 already removed hundreds of duplicate listings and fixed inaccuracies using Uberall CoreX, seeing results within a month. The fitness operator reports that after the listings were updated and corrected, it saw a 148% year-over-year increase in search impressions and a 72% year-over-year increase in map impressions. Facebook clicks are also up 144% year-over-year, and impressions are up 65%.
Florian Huebner, Uberall founder and CEO, told Athletech News that the firm is excited to be part of F45's growth strategy.
"I have been an admirer of F45 Training for years with their dynamic training method, cutting edge technology and thriving community," Huebner told ATN. "We look forward to helping the team at F45 Training strengthen their local digital presence, whether it's amplifying the visibility and reputation of their already established locations or helping every new location take a prominent place on the local digital map."
See Also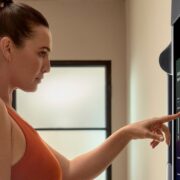 F45 has undergone numerous transitions as of late, with board members exiting, NYSE non-compliance notices and a delayed earnings report. Last month, the functional fitness operator named Tom Dowd as CEO, following the announcement of Wahlberg, an F45 investor, as chief brand officer.
In April, F45 celebrated "Wahlberg Week" with a schedule of seven new fitness classes created by Wahlberg and celebrity trainer Gunnar Peterson, F45's chief of athletics. In coordination with the functional fitness classes, Wahlberg's athleisure line, Municipal, released a collection that features F45's logo.
Courtney Rehfeldt
Courtney Rehfeldt has worked in the broadcasting media industry since 2007 and has freelanced since 2012. Her work has been featured in Age of Awareness, Times Beacon Record, The New York Times, and she has an upcoming piece in Slate. She studied yoga & meditation under Beryl Bender Birch at The Hard & The Soft Yoga Institute. She enjoys hiking, being outdoors, and is an avid reader. Courtney has a BA in Media & Communications studies.