CEO Corner: Gideon Bright, CEO and Founder of dryrobe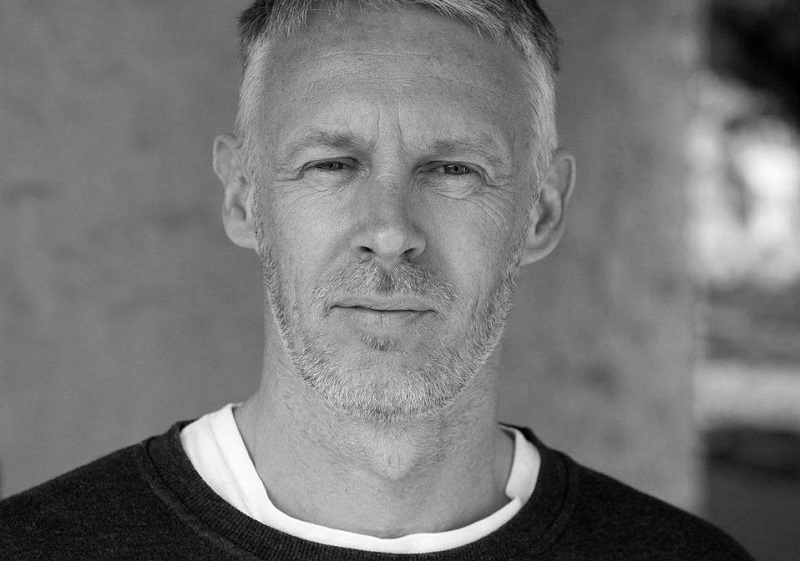 Gideon Bright founded dryrobe with the goal of filling a need in the surfing community for lightweight, durable outerwear. Backed by some of the world's leading swimmers and surfers, dryrobe is looking to expand to more markets and allow more athletes to train through colder conditions.
Gideon Bright founded dryrobe after he discovered a need in the surfing community for warm, lightweight outerwear. His entrepreneurial journey was inspired by his childhood. As a young surfer, Gideon was gifted a homemade, elasticated towel by his mom to help him dry off and warm up after long days in the sea. Today, dryrobe is a leader in the functional apparel space for surfers and swimmers, backed by professional athletes like surfers Ian Crane and Izzi Gomez. Athletech News (ATN) spoke with Gideon about his founding journey and the brand's expansion plans.
ATN: What was your inspiration for founding the company?
Gideon Bright: I was at a time in my life where I was looking for a bit of a change, and I had some skills that I'd accumulated over time, like graphic design. I'd also been a part of building other people's businesses and always thought that it'd be nice to have a business of my own. So, I was on the lookout for ideas. My mum had made a product for me when I was quite young. She'd seen me coming home freezing cold from surfs and made this product for me. Later in life, I started thinking: maybe I should make this product for others.
ATN: What differentiates dryrobe from other apparel products in the space for similar functions?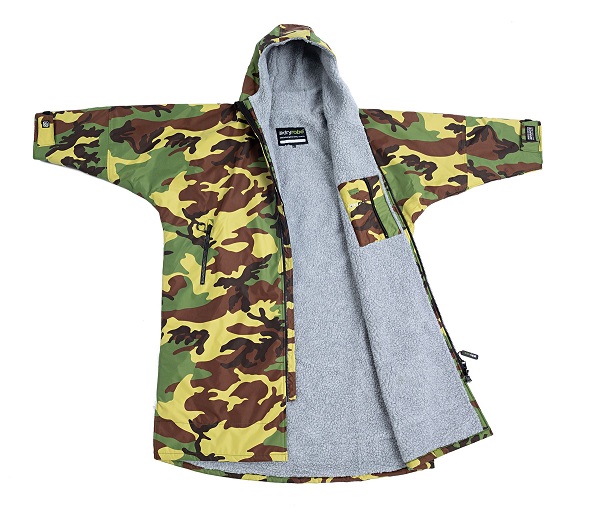 Gideon Bright: It's nice if a product has heritage, if it's born from necessity, and it's authentic. We've been going since 2010. We were the first. Before dryrobe, there wasn't a way to change while protected from the elements. So, that holds a lot of weight. But it's also the only thing we do. So, we make the best one, and I make sure of that. We rate ourselves against competitors, and a lot of that has to do with the moisture's movement through the fabrics, whether it be sweat or water. We've also moved to 100% recycled fabrics throughout, which was a struggle to develop, but we got there. We just tweak the product over time, and ensure it's the best. It's a simple mission.
ATN: What's been the evolution of the company?
Gideon Bright: The evolution of the product happened with a lot of feedback, and growing only on social media. There was no big product launch, it was just me on Twitter. But the business was literally started on a laptop and a desk beside my bed. We went from one person to around 30, which is where we are now. It's been quite a growth.
ATN: Can you tell us more about your sustainability journey?
Gideon Bright: When you're in the water a lot, it's on your mind. The path is pretty mapped out for anyone who wants to go on the sustainability path. We hired a sustainability manager quite early on. You just have to start working towards smaller goals that will help with the mission. I don't see why anyone wouldn't do it, really.
ATN: What is your long-term vision for the company?
Gideon Bright: We have a product that is very relevant to a lot of people. And I've seen the effect that it's had on people, especially kids. I've got kids, and in the UK, it's freezing and windy. dryrobe changes the experience. It allows you to do things for slightly longer. You see people all over the world with the same challenge, and that's why I designed the product because I couldn't find it anywhere. I always want to keep making it in an environmentally friendly way, but also scaling it internationally.
ATN: Any advice for other founders?
Gideon Bright: Look after yourself as you go, because it's a struggle. It can be quite a lonely path, and you have to be focused. Wake up early, do some exercise to start the day, and spend a bit of time outdoors. It all feels like chaos, but if you take that little bit of time in the morning, it helps keep you sane.