As Remote Work Grows, Can Fitness & Wellness Amenities Lure Employees Back to the Office?
Even with office vacancies nationwide, here's how the fitness and wellness industry can get creative in attracting employees back to the office
CorePower Yoga is looking to downsize its headquarters to accommodate its remote work model for some employees. The largest yoga company in the U.S. is one of many companies transitioning its office space in light of a new era.
According to a report by Denver Business Journal, the yoga company has confirmed it listed its 30,000 square-foot headquarters for sublease at Industry, a corporate campus in Denver. The reason? CorePower Yoga says it's looking for better options for its staff, who sometimes work from home.
"Among those options, we are looking at sub-leasing some or all of our space. However, we would ideally retain part of it for collaboration, community and connection. We really enjoy the proximity we have to our RiNo studio because it serves as a place where our employees can practice together and be part of our community," a CorePower Yoga spokesperson told Denver Business Journal.
RiNo, nicknamed after River North Art District, is a trendy neighborhood known for its fun vibe and colorful murals.
CorePower Yoga's decision to downsize is just one example of an ongoing issue that employers, real estate developers and city planners are dealing with as remote and hybrid work continue to eliminate office spaces. So how can employers create an appealing work environment where employees want to be present?
Vacant offices across the nation
In an adjacent fitness category, Reebok listed its entire Boston Seaport District office for sublease last fall after moving into the five-floor space in 2017. The office even included a 30,000-square-foot gym.
The decisions by CorePower Yoga and Reebok aren't an anomaly, of course. The office market has struggled since the pandemic and the resulting changes in traditional work models – a shift that has occurred nationwide.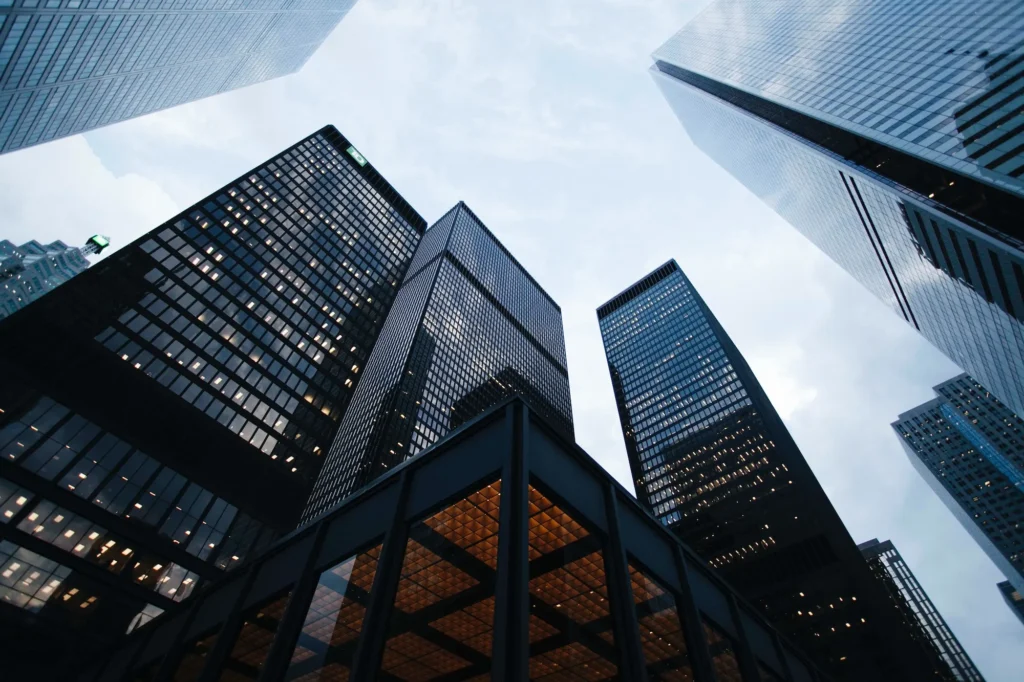 New York City's office vacancy rate and available sublet space have hit new records. In Connecticut major employers such as UnitedHealthcare, Prudential Financial and Voya Financial have announced they would downsize their office spaces in light of embracing remote or hybrid work.
Concerns about a shrinking real estate footprint have resulted in coalitions forming to address rising vacancies with actionable insights on how businesses can entice employees to show up to the office and be eager to be there.
Some landlords have responded by adding fitness centers, outdoor gathering areas that include BBQs and golf simulators when renovating vacant spaces to attract corporate tenants.
Some companies view the office as an extension of their brand
While a pool table and meditation room are nice perks, some companies see their workspace as an extension of their identity, hoping to keep the brand at the forefront of their employees' minds and actions.
Consider Alo Yoga, a lifestyle and fashion brand that includes Alo Moves, a fitness platform. Its global headquarters, just a few minutes from its Beverly Hills store, was previously the home of Sony Music until it was renovated in 2020.
A massive living tree greets corporate headquarters employees, with Alo Yoga co-founder and co-CEO Danny Harris believing that "mindful messaging" begins at home (aka the office).
Forbes described the space as a "Zen biohacker's dream office."
As opposed to a dusty treadmill in an empty room sufficing as an office gym, Alo features state-of-the-art fitness equipment from iRope, Hoist Fitness Systems, SkiErg by Concept 2 and Clmbr. A group fitness space is also available for yoga, boxing, sound baths and meditations.
Alo even goes further with red light saunas, cold plunge pools and a cryotherapy chamber.
A joint effort among tenants
Some real estate developers have become creative in other ways, collaborating with businesses looking to have an on-site presence. Simply being aware of amenities in relation to a building's possible tenants can have a positive impact.
TF Cornerstone did just that with Reside, a medical provider, in its Carnegie Hall Tower office building in New York. Reside offers an on-site primary care physician who is available to all the company's tenants, while also offering acupuncture, a dietician and a therapist, along with other wellness services.
Reside has proven effective in the building, TF Cornerstone's Jake Elghanayan told Commercial Observer last month.
"Tenants have responded very strongly to this, and (Reside) helped our tenants work through health-related office policies, especially during the pandemic," Elghanayan said.
While wellness amenities can increase employee productivity and create happy and healthy employees, TF Cornerstone has also found that adding an entertainment option, such as a golf simulator, can help employees take a well-deserved break to work on their golf swing.
Opportunities for fitness and wellness companies
While reports indicate that remote work is here to stay, with Upwork suggesting that 36.2 million people in the U.S. will be remote by 2025 (an increase of 16.8 million people compared to pre-pandemic data), there are numerous opportunities for the fitness and wellness industry.
Whether it's becoming a tenant in a building where remote work is not an option or launching corporate wellness programs that span in-person and hybrid employees, fitness and wellness companies have an edge.
Companies nationwide have begun to recognize the importance of investing in employee well-being, especially after a difficult few years. Corporate wellness programs are increasing, especially those with a personalized approach. Due to differing work models between employees, wellness programs that use digital tools and platforms, like virtual meditation or fitness classes, can easily fulfill a need.
Wearable technology is another area where the wellness industry can support employers and staff, especially when tied to wellness initiatives. ŌURA launched a business platform last year providing key health data and insights to track stress and sleep deprivation, both of which are costly for employers.
If Gympass's recent findings are any indication, regardless of what a fitness or wellness company decides to do to advance its presence in the corporate world, it will be appreciated by employees.
As the world's largest employee well-being platform, Gympass revealed that it received over 250 million check-ins to its network of physical and mental health partners, signaling that just as remote and hybrid work is the new norm, employers are now also expected to support the health and wellness of their employees.
Courtney Rehfeldt
Courtney Rehfeldt has worked in the broadcasting media industry since 2007 and has freelanced since 2012. Her work has been featured in Age of Awareness, Times Beacon Record, The New York Times, and she has an upcoming piece in Slate. She studied yoga & meditation under Beryl Bender Birch at The Hard & The Soft Yoga Institute. She enjoys hiking, being outdoors, and is an avid reader. Courtney has a BA in Media & Communications studies.