Gympass Adds Headspace to Mind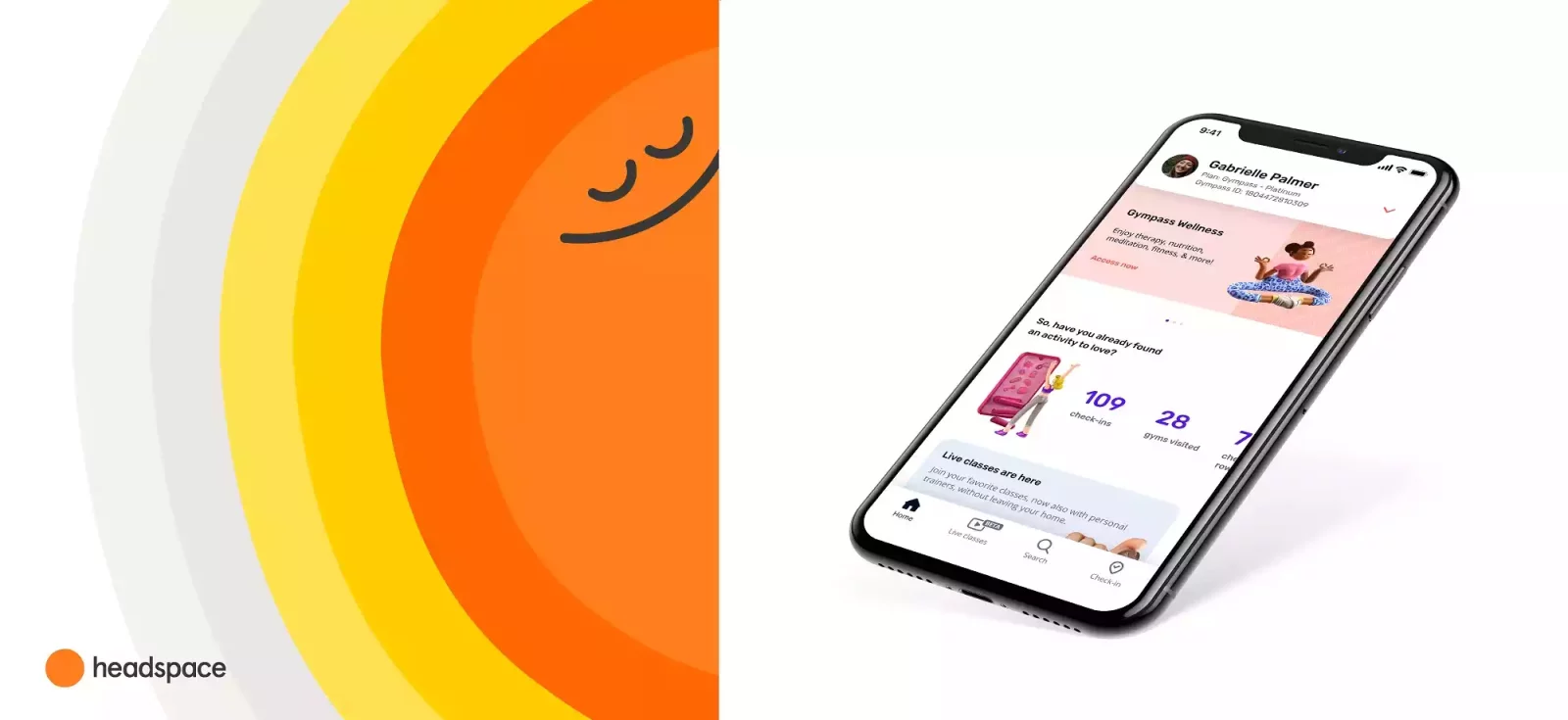 Candace Cordelia Smith
Candace Cordelia is a Pennsylvania-based journalist and on-camera broadcaster/host, with…
Gympass's present-day addition to its Wellbeing network is mindfulness and meditation-based platform Headspace. The business move comes courtesy of a new partnership between Gympass and Headspace Health in an effort to help provide better mental health services for clients' employees.
After a year filled with momentous announcements regarding company alliances, Gympass is kicking off 2023 with another for the betterment of mental health in the workplace. The corporate wellness platform's new partnership with digital mental health provider Headspace Health will now give employers the option to offer Headspace to employees. Headspace, which is a mindfulness and meditation-based wellness program, will be found in the Mind section of Gympass's database for users to engage with the many hours of guided meditations, sleep, focus, and movement exercises and other content embedded within.  
The new business collaboration between Gympass and Headspace Health follows the release of the former's salient work-life balance report in late 2022. The company's report, titled "The State of Work-Life Wellness," showed a "crisis of wellbeing" in which employees appeared dissatisfied with their workplace wellness amenities, or a lack thereof.  
"Today's employees aren't willing to put their mental health and wellbeing at risk in favor of a paycheck — and that's not just my assumption," says Gympass CEO and co-founder Cesar Carvalho in a press statement.  
Carvalho adds, "In our 2022 State of Work-Life Wellness Report we found that wellbeing is just as important as salary for more than 80% of employees globally. This indicates a massive shift in mindset that has only been accelerated by the past few years. Gympass' goal, in tandem with Headspace Health, is to help employers better support their employees' mental health and wellbeing."
"The responsibility falls on employers to care for their people. By offering Headspace's easily accessible, beloved and evidence-based resources alongside fitness and nutrition tools, organizations can create positive impacts on talent acquisition and retention while fostering a happier, more productive workforce."
Headspace Health CEO Russell Glass also believes Headspace and Gympass's nascent relationship will help to reinforce the focus on mental health in the workplace. He says, "Our mindfulness and meditation resources are a wonderful way for companies to help cultivate healthier employees and more productive teams. We are thrilled to work alongside Gympass in helping people all around the world to prioritize their mental health and wellbeing, and to help employers make smarter leadership and benefits decisions to support their most important investment: their people." 
Gympass and Headspace Health's combined interest in helping to make businesses more adept in caring for the minds of those hired to perform services and lead teams marks the latest chapter for mental health in the workplace.
Candace Cordelia Smith
Candace Cordelia is a Pennsylvania-based journalist and on-camera broadcaster/host, with a reporting background in wrestling, entertainment, and lifestyle. Her reporting work has been featured on websites and in publications such as Bustle, Pro Wrestling Illustrated, New York Daily News, am New York, ABC News, Yahoo!, Good Morning America, Madame Noire, Sister 2 Sister, etonline.com, Diva Dirt and The Everyday Fan. Her favorite workout influencers include Chloe Ting, Cassey Ho, Pamela Reif and Mary Braun. She still can't stand burpees and Rebbl Dark Chocolate Immunity Elixir is one of her favorite post-workout protein sips. You can follow Candace on Twitter @CandaceCordelia and on Instagram @thatgirlcandace16.