Burn Boot Camp Eyes More Growth Amid National Expansion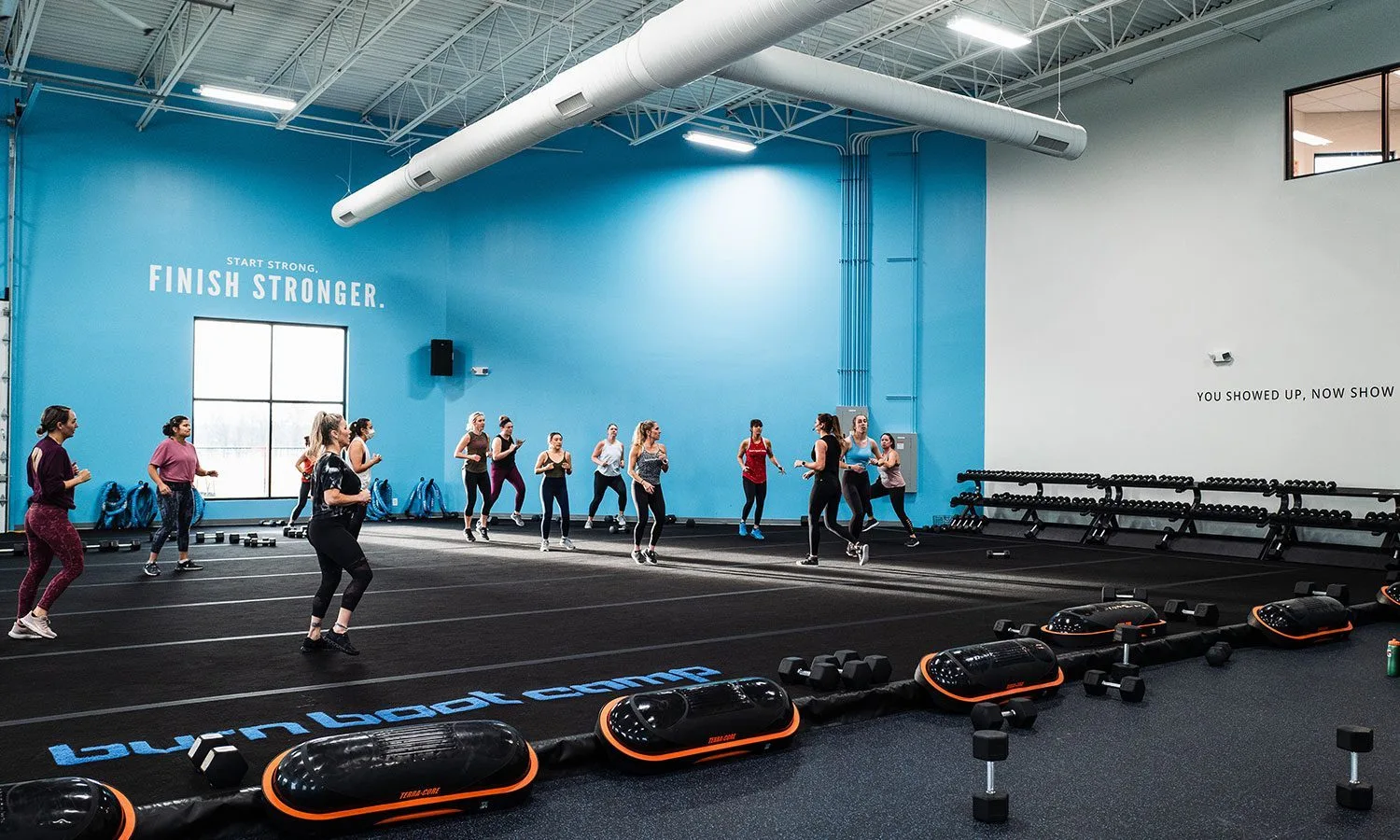 credit: Burn Boot Camp
The boutique fitness franchise has secured over 545 territories and just launched its first national brand campaign
Burn Boot Camp, a boutique fitness franchise with a considerable growth trajectory, has launched "We Are Burn Boot Camp," its first national brand campaign featuring real-life members and trainers and their stories. Instead of focusing solely on physical achievements, the brand campaign highlights the inclusivity of its members while emphasizing mental strength, self-confidence and spirit.
A new app designed to improve the Burn Boot Camp member experience is also expected to debut soon.
"Burn Boot Camp stands out not just as a gym, but as a stronghold of community and confidence," said Morgan Kline, the brand's CEO and co-founder. "The 'We Are Burn Boot Camp' campaign reflects the unity and determination that resonates in every corner of our gyms. We are about building connections, fostering friendships, and empowering our members and trainers. This campaign is a testament to the heart of our community."
While the fitness franchise began as a female-focused boutique gym concept, Burn Boot Camp has grown to include a loyal following of male members. The fitness franchise also encourages family fitness with Childwatch, a member benefit that allows caregivers to enjoy its 45-minute camps while little ones are monitored in a safe and fun environment.
Burn Boot Camp offers personal training in a small group setting, allowing for individual attention while in an encouraging space. With member comfort in mind, the workouts take place on a floating floor, protecting joints and preventing injury. After a dynamic warmup, members embark on a 45-minute camp combining strength and high-intensity interval training. Camps are carefully crafted within weekly protocols, with each day offering a new workout. At the close of each session, members wrap up their workout with a special "finisher" (such as ISO, core and "beat your reps") to feel even stronger. 
The fitness franchise also offers a variety of equipment including free weights, kettlebells, jump ropes, hurdles, resistance bands, battle ropes and a pull-up rig.
With over 375 gyms, Burn Boot Camp is positioned for continuous growth, having expanded to 41 states and securing over 545 territories. According to its franchise disclosure statement, the brand's AUV is $515,000, with the top gym attaining $1.3 million.
The fitness franchise confirms that "Burn Nation" is headed to Locust Grove and Vandiver Heights, Georgia, Boerne, Texas, Garden City, South Carolina, and is expanding in Indiana. 
Courtney Rehfeldt
Courtney Rehfeldt has worked in the broadcasting media industry since 2007 and has freelanced since 2012. Her work has been featured in Age of Awareness, Times Beacon Record, The New York Times, and she has an upcoming piece in Slate. She studied yoga & meditation under Beryl Bender Birch at The Hard & The Soft Yoga Institute. She enjoys hiking, being outdoors, and is an avid reader. Courtney has a BA in Media & Communications studies.