Xponential Sees Several Brands Recognized as Top Franchises
credit: Xponential Fitness
Xponential's Pilates, Barre, stretching and yoga brands all received high accolades as the best franchise model in their respective modalities
Four Xponential Fitness brands have been recognized as top franchises by Entrepreneur magazine.
Entrepreneur has listed Club Pilates, Pure Barre, StretchLab and Yoga Six on its Best of the Best Franchises list, with all four brands holding the number one ranking in the Pilates, Barre, assisted-stretching and yoga categories, respectively.
The rankings are featured in the magazine's July/August issue.
Five Xponential brands were also ranked on Entrepreneur's Top Franchises for Multi-Unit Owners list, which recognizes companies with the most compelling multi-unit ownership, placing Club Pilates at # 51, Pure Barre at 78, StretchLab at 110, CycleBar at 148 and YogaSix at 150.
"I've been really successful as an all-in owner with the support Xponential provides," said Sydnie Whitmer, a CycleBar franchise owner from Colorado. "I have been riding that train and it's been successful, so I'm not going to stop."
The recognition is welcome news for Xponential, which has had a bumpy summer following a short-seller report by Fuzzy Panda Research that was released in late June questioning the long-term health and viability of its boutique fitness franchising model.
Shares of Xponential have yet to fully recover from the report, although Wall Street analysts are bullish on the boutique fitness franchisor in the long term, setting an average target price of $39. Shares of Xponential, currently $19.81, are down approximately 27% in the last six months.
Sarah Luna, president of Xponential Fitness, says the Entrepreneur accolades are a true testament to the company's strength and innovation within the boutique fitness space and shows the dedication and hard work of Xponential's franchise partners and studio team members.
"We are still in the early stages of global growth and development and are excited to see where all our brands and franchise partners can build fitness communities with our industry-leading boutique fitness offerings," Luna said.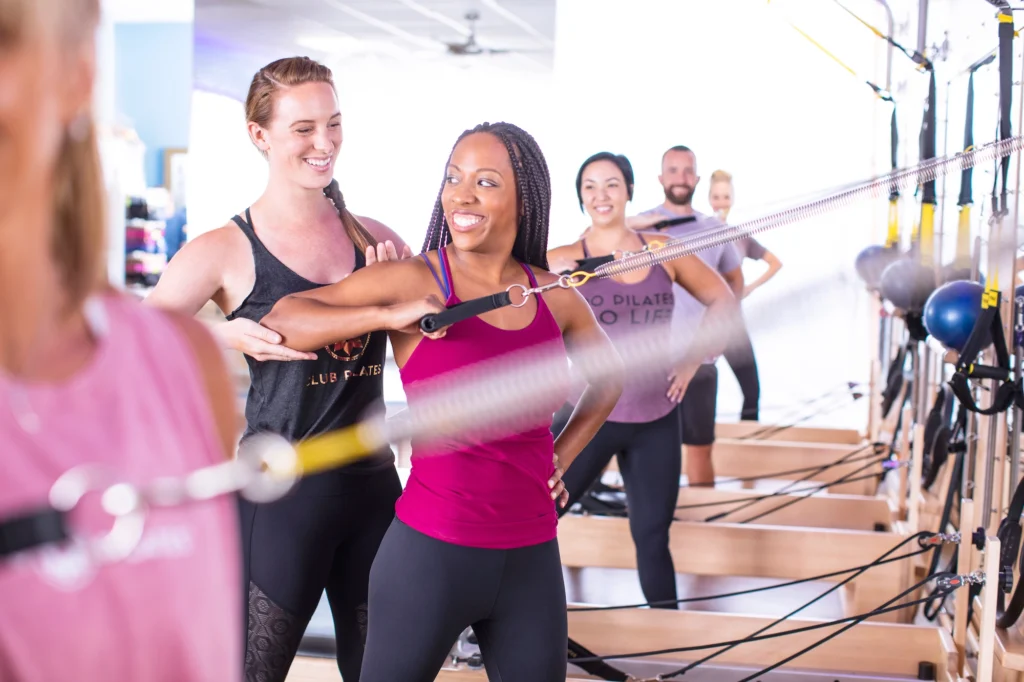 On the global growth front, Xponential opened its first Club Pilates in Frankfurt, Germany, earlier this year and signed master franchise agreements in Ireland and Switzerland. More recently, the Club Pilates brand entered France, with a master franchise agreement to license a minimum of 75 Club Pilates studios in the country over the next ten years.
Club Pilates, Rumble, CycleBar, AKT and StretchLab have also signed master franchise agreements in Japan.
The boutique fitness franchisor recently renewed its content partnership with Lululemon.
Xponential's next earnings report is slated for Aug 3.
Courtney Rehfeldt
Courtney Rehfeldt has worked in the broadcasting media industry since 2007 and has freelanced since 2012. Her work has been featured in Age of Awareness, Times Beacon Record, The New York Times, and she has an upcoming piece in Slate. She studied yoga & meditation under Beryl Bender Birch at The Hard & The Soft Yoga Institute. She enjoys hiking, being outdoors, and is an avid reader. Courtney has a BA in Media & Communications studies.