How Fitness Businesses Can Use Music To Drive Engagement
credit: Feed.fm
Feed.fm, Tuned Global and Fit Radio spoke with Athletech News about the importance of sound to a good workout experience
A fitness business can have killer equipment, motivating instructors, the best content and all the bells and whistles, but if the music is drab, it won't be a hit with fitness consumers.
Music is essential for a successful fitness business, and research proves its importance on a scientific level. According to a 2021 study, listening to music has been shown to have ergogenic benefits and can modulate certain physiological responses, such as heart rate and muscle activation, resulting in improved performance during a workout or training session.
Athletech News spoke with some licensing industry leaders including Feed.fm, Tuned Global and Fit Radio on how fitness operators can use music to drive customer engagement. We also got their thoughts on what lies ahead in an ever-changing world of technology.
Feed.fm on Customization
End-to-end music solution provider Feed.fm suggests club owners explore music customization options and integrate fitness equipment directly with digital apps.
It recently launched in-game music for WIN Reality, a virtual reality baseball and softball training platform, so athletes and fitness devotees can listen to hit music while at bat in a virtual ballpark.
"Feed.fm has seen from our digital partners, time and time again, that music makes people more engaged in their workouts," said Lauren Pufpaf, COO and co-founder of Feed.fm. "They exercise longer and harder when they're listening to music they know and love, that fits what they're doing."
It's the connection between fitness consumers and their digital apps that Feed.fm says represents an opportunity for club owners.
"We think the hybrid experience of digital personalization for music and workout routine alongside physical gyms has a lot of potential in the future," predicts Pufpaf. "We could see gyms integrating their equipment more directly with apps to guide the experience in the gym, while still letting customers personalize the music and routine to their exact preference within the app. This could lead to a feedback loop back to the gym that helps them select music for all customers that is more connected to their specific preferences."
As it looks to the future, Feed.fm says it wants to make it easier for the next generation of digital platforms to incorporate popular music.
"The low-code or no-code software trend has empowered many industries to do more with fewer technical resources, and digital music integration is now going through that transition as well," said Pufpaf.
She added that Feed.fm has several launches coming this year that will allow companies to have sophisticated music customization within their product with minimal developer resources, which Pufpaf says will be a big win for everyone.
While Feed.fm currently utilizes music curators who identify music trends, the licensing company confirms that it is also interested in better understanding how people discover and consume music.
"We think we're in the middle of another epochal shift, similar to the switch from physical to digital music," said Pufpaf. "This time, though, it's a switch from more passive streaming platforms to interactive digital experiences. Younger people aren't just finding new music on Spotify or Apple Music, they're finding it through viral dances on TikTok, music in video games, or tracks they work out to on whatever digital platform they use."
Feed.fm is devoting time to enriching its data platform to better track songs and artists as they are on the rise across Feed. fm's customer base.
"In the future this will help us give a clearer picture on the mechanics of virality for music and also a more real-time understanding of what new tracks are poised to break through," said Pufpaf.
Tuned Global Embraces AI
Tuned Global, a B2B music streaming service, offers turnkey and branded music streaming app solutions so businesses can focus on growth while allowing their technology to handle the details.
As Tuned Global embraces AI, the music streaming solution provider hopes to integrate music and AI technologies with wearables and fitness trackers.
Earlier this year, the company expanded its business in Europe, the Middle East and Africa and appointed its first head of AI. Tuned Global also acquired Pacemaker, a music tech company, to expand its B2B music and streaming technology offerings.
According to Tuned Global, as fitness businesses compete for the top spot, providing a positive music experience can help them stand out.
"In today's digital era, offering a digital training experience is essential for gyms to attract and retain new customers," said Con Raso, CEO and managing director of Tuned Global. "With the competitive landscape in the fitness and wellness digital space, music can be a key differentiator. The same workout with great music creates a memorable and positive experience, leading customers to return for more."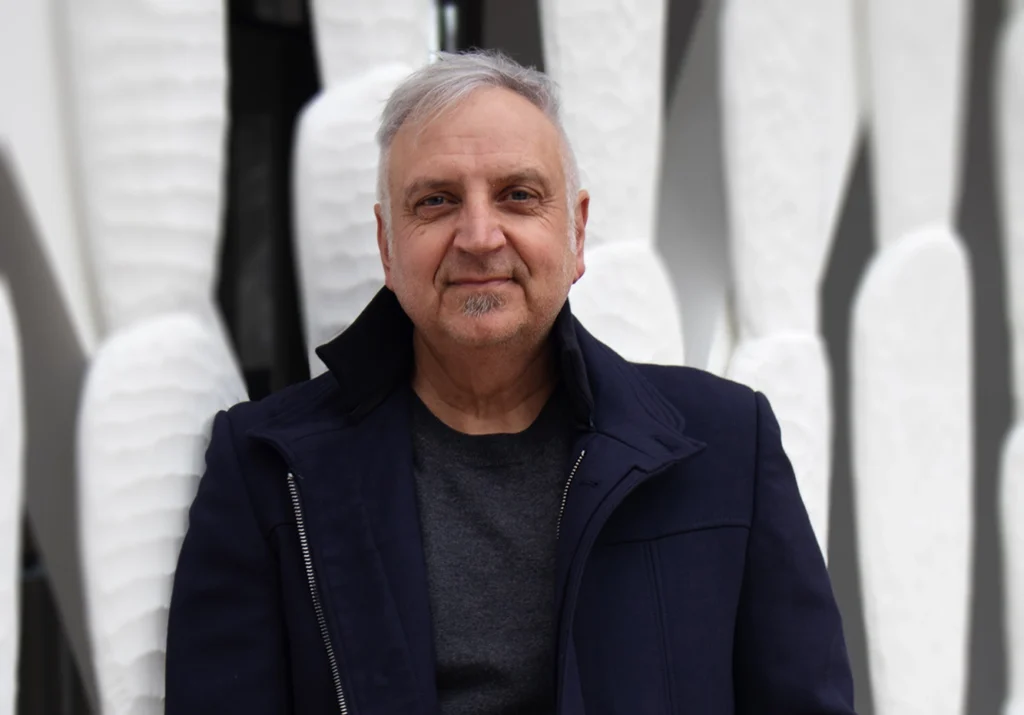 Raso points to fitness companies such as Peloton, which has leveraged music programming and artist partnerships to establish a strong following of devoted fitness consumers.
"Instructors have become like DJs, carefully curating playlists that resonate with their audience's demographics and workout intensity," said Raso. "People are drawn to these sessions because of the music selection that resonates with them, often discovering and following instructors on social media for their unique music choices."
As Tuned Global looks ahead to the future, the B2B music streaming service says it's embracing AI capabilities, which will help fitness businesses create the best music experience for members.
"We are working on a text-to-music playlist generator, enabling music curators and trainers to search for songs based on their preferences using their own language," said Jonas Norberg, Tuned Global's head of AI. "We can generate curated playlists tailored to these specific requirements using the available catalog only."
Tuned Global has also introduced an AI DJ feature that automates the creation of beat-matched transitions between tracks during workouts, ensuring a smooth and uninterrupted music flow.
"Advanced users even have the option to customize these transitions, offering a level of control over the music experience," added Norberg.
The music streaming service platform is also exploring the integration of music and AI technologies with wearables, fitness trackers and virtual assistants, which would allow real-time adjustments to the music experience based on user data.
"For example, the tempo of songs can be dynamically adjusted to match the pace of a workout or biometric data such as heart rate or galvanic skin response can be utilized to detect the user's emotional state during workouts," said Norberg. "These adaptations aim to provide a personalized and immersive music experience, enhancing motivation and engagement during workouts."
Fit Radio's Plan for Hyper-Curation
Curated digital music fitness app Fit Radio plans an exciting rollout this year to keep fitness members engaged. The music provider serves several fitness leaders, including F45, and powers 15,000 gyms around the U.S. and Canada.
Fit Radio founder and CEO Russell Greene offers a unique perspective on music curation services, with a background in exercise physiology. Greene planned to go to school for physical therapy but received an opportunity to run one of the biggest nightclubs in the southeast, changing the course of his journey.
While catering to the nightclub crowd with great beats, Greene saw a chance to pivot, entertaining fitness enthusiasts with advanced music solutions. Much like music keeps clubgoers entertained, Greene says keeping fitness members engaged comes down to experience and building community.
Fitness operators can foster growth and committed members by providing a one-stop shop for wellness where consumers can start a new journey in all areas instead of just attending workout sessions.
"The real importance is community," said Greene. "Some of the most successful brands that we work with, it's more of a lifestyle change."
He points to Burn Boot Camp, which he explains is involved in every aspect of health and wellness, with its holistic approach that resonates with clients.
"They're in the community, they're creating events for their members. They've got phenomenal fitness content," said Greene. "They've got a family experience, nutrition, counseling, all kinds of things. I think that the lifestyle aspect and community (are) really important for fitness."
Gym operators who are open to evolving trends in fitness will find success in keeping their members happy and engaged.
"You've got a couple of things happening in fitness," said Greene. "Obviously boutique fitness is huge and there's a rise towards that, but what we're also seeing is some of our bigger big box gym partners are creating and focusing more on the group fitness experience."
He points to Club Studio, an LA Fitness sister brand, which is tackling both trends at once.
"It's a brand new studio that they launched," said Greene. "It's like five boutique fitness concepts under one roof." He sees other big box fitness gyms embracing boutique fitness where possible in their facilities.
As a streaming media content provider, Fit Ratio is using technology in its advancements, working with machine learning and AI to pair fitness instructors with specific types of workouts.
"We're working on a lot of suggestion-based programming," shared Greene. "We can pair and match formatting around workout styles because we have 20,000+ mixes on the platform across 45 different fitness modalities."
But the most significant endeavor that Fit Radio will release this year involves hyper-curation, working with its partners to better understand the music preferences of members, even on a local level.
"Let's say you're in New York, and you live in a certain suburb and you're about to show up for a five o'clock workout class. Well, we would know your music preference as well as everybody else in that class and then we would make suggestions in real-time based on class attendees," Greene explained.
"That has been the holy grail that we've always been chasing," he said of the upcoming rollout, planned for Q4.
Ultimately, music curation is essentially about engagement, not only recognizing the needs of members, but implementing a system where they feel their input has been implemented.
"Members want to know that their opinions count," said Greene. "Some of the initial stuff that we've done, it's been very well received by members where they know they are part of the music experience and it's not just some random instructor that brought a playlist."
Courtney Rehfeldt
Courtney Rehfeldt has worked in the broadcasting media industry since 2007 and has freelanced since 2012. Her work has been featured in Age of Awareness, Times Beacon Record, The New York Times, and she has an upcoming piece in Slate. She studied yoga & meditation under Beryl Bender Birch at The Hard & The Soft Yoga Institute. She enjoys hiking, being outdoors, and is an avid reader. Courtney has a BA in Media & Communications studies.