Xponential Fitness Attracts Not Enough Investors in IPO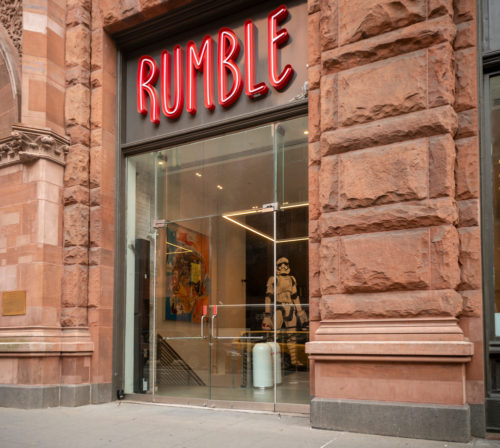 Xponential Fitness hoped investors would be encouraged by signs that people are returning to the gym, but those investors remain cautious as infections climb again.
Xponential Fitness Inc., one of the most anticipated fitness-related IPOs of the COVID-19 era, bottomed at a disappointing $11.20 a share after its debut on the New York Stock Exchange on Friday and sputtered at around $12 and change per share on Monday.
The entire IPO is a downgrade from Xponential Fitness's original plan to offer 13.3m shares, hoping to net $14 to $16 a share and raise $200 million. The company entered the stock exchange offering 10 million shares at the starting price $12 a piece, with aspirations of pocketing $120 million.
Irvin, California-based Xponential Fitness is an umbrella company that owns nine chains of niche fitness studios, spread around the globe mostly through franchising. Its portfolio includes Club Pilates, Pure Barre, YogaSix, CycleBar, StretchLab, Row House and the boxing-inspired Rumble. As of the middle of last year, Xponential has over 1,700 locations. Its biggest performer is Club Pilates, which makes up more than half.
Xponential Fitness planned an IPO for 2020 but the COVID-19 pandemic delayed its debut on a stock market, as much of the financial world, and particularly gyms and fitness spaces, fell into months of freefall and chaos due to the pandemic. Though it introduced several digital initiatives and at-home offerings, Xponential's revenue took a serious hit because of the pandemic. It suffered a net loss of $4.8 million on revenue of $29 million for the first quarter of 2021, compared with a loss of $1.9 million on revenue of $32 million in the first quarter of 2020.
A strong IPO performance by Xponential Fitness would indicate investor confidence that people are returning to fitness classes for good. Particularly, Xponential offers the kind of single-workout-type experiences that had been trendy pre-pandemic, in the age of SoulCycle and OrangeTheory.
Some indicators do show a mass return to fitness spaces. As of May, foot traffic to gyms was 83 percent what was in the pre-lockdown era of January 2020, according to a recent survey by Jefferies, a financial services company. A recent rise in COVID-19 infections, due to the Delta variant, has some areas reinstituting mask mandates, including the fitness center-rich metropolis of Los Angeles County. This may make investors hesitant to back a business dependent in-person classes, leading to more bad timing for Xponential Fitness.
Nick Keppler
Nick Keppler is a freelance journalist, writer and editor. He enjoys writing the difficult stories, the ones that make him pore over studies, talk about subjects that make people uncomfortable, and explain concepts that have taken years to develop. Nick has written extensively about psychology, healthcare, and public policy for national publications and for those locally- based in Pittsburgh. In addition to Athletech News, Nick has written for The Washington Post, The Daily Beast, Vice, Slate, Reuters, CityLab, Men's Health, The Gizmodo Media Group, The Financial Times, Mental Floss, The Village Voice and AlterNet. His journalistic heroes include Jon Ronson, Jon Krakauer and Norah Vincent.