A Hot Partnership: SweatHouz & Hyperice Team Up to Redefine the Wellness Experience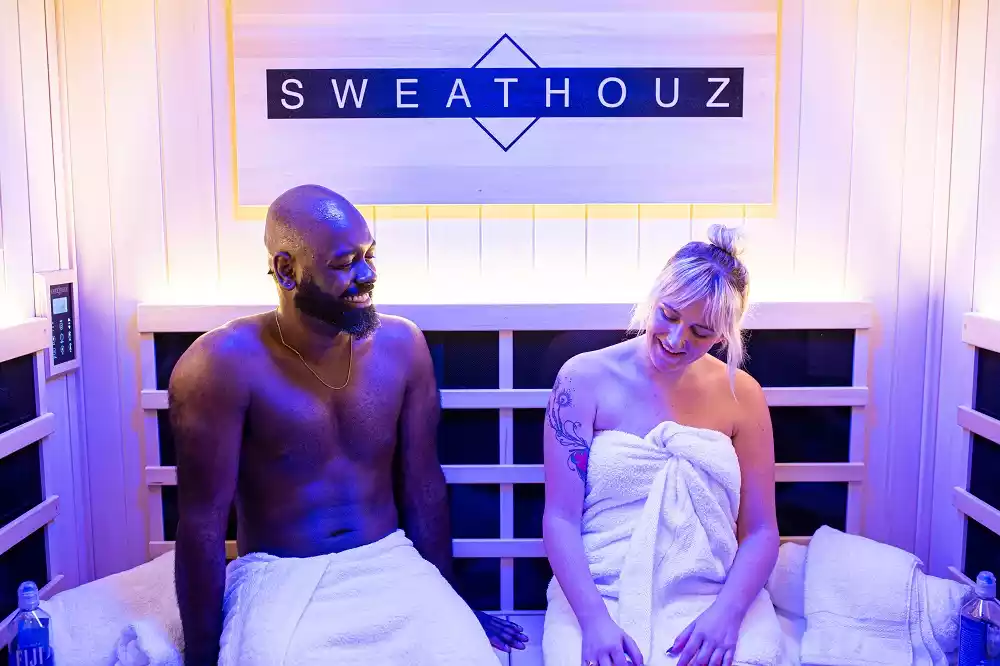 SweatHouz members will soon find Hyperice's recovery products in all locations
The importance of taking time to recover and recharge is rising as more people continue to prioritize their health and fitness. In order to live well, you must recover well, SweatHouz says, and it's soon rolling out a SweatHouz Recovery Room by Hyperice in all locations.
The new partnership has recently been forged between the innovative infrared sauna studio concept and Hyperice, a global wellness brand that uses innovative technology for recovery, mobility, and improved performance of muscles and joints.
The Hyperice brand has enjoyed a slew of notable investors, including Patrick Mahomes.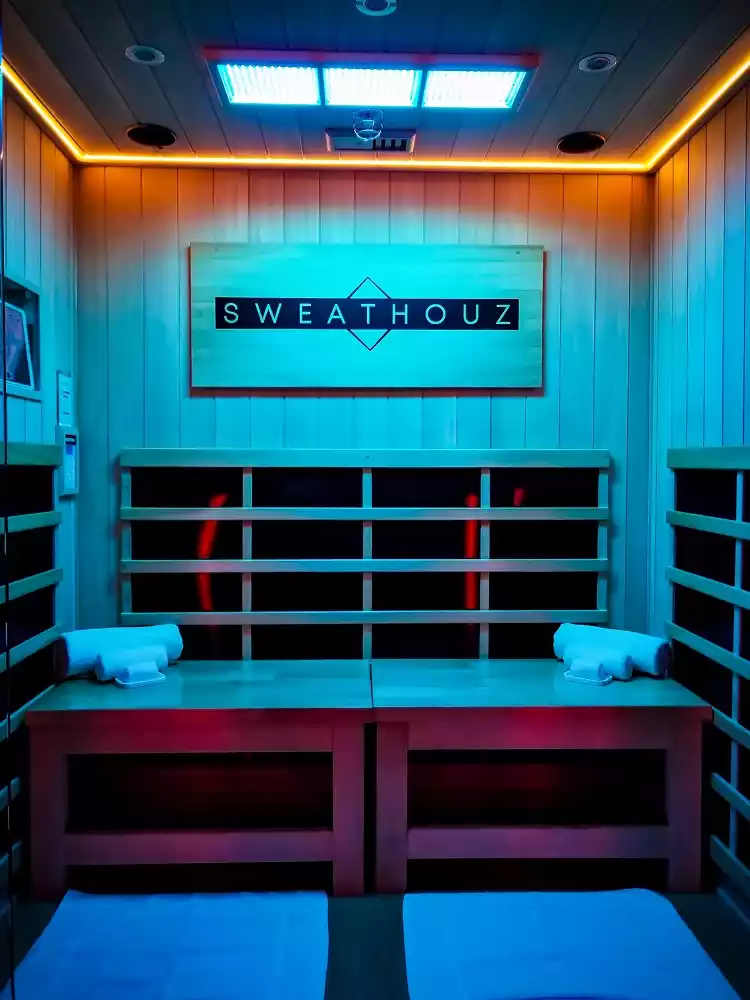 While SweatHouz currently offers a wellness experience that includes an infrared sauna, cold plunge, redlight therapy, and hydromassage, its members will now find four of Hyperice's recovery products as additional studio therapies.
Core, Hyperice's immersive meditation experience, Normatec, dynamic air compression for quicker recovery, Hypervolt, a portable massager, and Venom, a heat and massage therapy system will all now be integrated into the fold at Sweathouz locations. Normatec is a recent addition to the Hyperice line-up, providing an air massage to the calf muscles as it increases circulation and reduces pain and tension in the leg.
SweatHouz, which launched in 2019 and has locations in Georgia, Massachusetts, Oregon, South Carolina, and Texas, is owned by Legacy Franchise Concepts.
"Our growing member base now has access to the same tools as the best athletes in the world," said Jamie Weeks, founder and CEO of SweatHouz. "Hyperice is a natural choice for us and we're proud to work alongside their team to deliver innovative evidence-based technology for the recovery, mobility and improved performance of our members."
SweatHouz's chief science officer, Dr. Rachelle Reed, collaborated with the Hyperice team to develop protocols for integrating therapies into SweatHouz's studios to improve the member experience – not just for pro athletes, but also for the average fitness enthusiast.
Earlier this year, Hyperice also joined forces with human performance brand WHOOP to better educate fitness fans about the value of recovery to their overall health and performance and has pushed into the tourism industry with a Westin Hotels & Resorts partnership. The deal offers the Normatec Go, Hypervolt Go 2, and Hypersphere Mini to hotel guests as part of its Gear Lending program.
Courtney Rehfeldt
Courtney Rehfeldt has worked in the broadcasting media industry since 2007 and has freelanced since 2012. Her work has been featured in Age of Awareness, Times Beacon Record, The New York Times, and she has an upcoming piece in Slate. She studied yoga & meditation under Beryl Bender Birch at The Hard & The Soft Yoga Institute. She enjoys hiking, being outdoors, and is an avid reader. Courtney has a BA in Media & Communications studies.