New York Sports Club Debuts 'Team Training' Classes in Four NY Clubs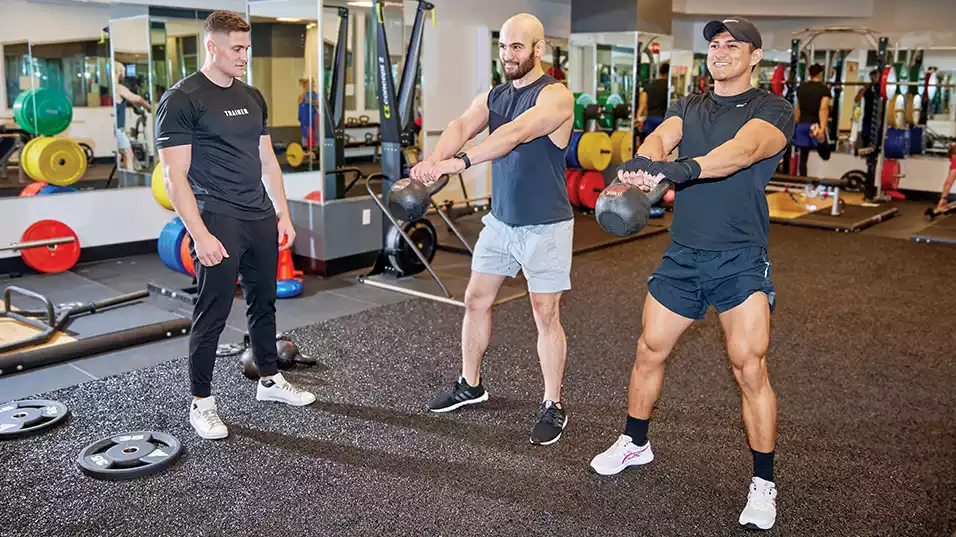 New York Sports Club launched new high-intensity and boxing classes in select New York locations beginning this month
Iconic fitness industry brand New York Sports Club (NYSC) has announced the launch of its new Team Training classes in select locations across New York. The fitness chain has added two specialty classes, Boxing Academy and Functional Field, which are designed to provide high-intensity workouts. These new classes will roll out to additional NYSC locations throughout the year.
The Boxing Academy class is a boxing conditioning program where participants train like fighters. It incorporates easy-to-follow movements from traditional boxing, utilizing bag and pad work to push members' limits. The Functional Field class is a high-intensity interval program based on three rounds of work followed by a final push at the end. The Functional Field classes utilize both equipment and bodyweight movements. Three variations of Functional Field are offered; Functional Field Full Body, Upper Body, and Lower Body.
NYSC has also made additional improvements and renovations to its New York City clubs. It has introduced Performance Labs, which is a private setting where members can receive personal training sessions, a high-quality fitness orientation, and InBody biometric scans. The Functional Field Turf areas are also specifically designed for functional and athletic training. In addition, the clubs now have Recovery Lounges with Hydromassage chairs/beds. The fitness chain has also introduced new member-friendly month-to-month memberships with no annual contracts.
The new Team Training classes are available as of March 1st in select NYSC locations, including NYC's 76th Street, 94th Street, and 23rd Street clubs, Astoria, and Long Island's Hicksville location. Booking the classes can be done in person, online, or using the new NYSC iOS or Android app. All members will receive a 30-day free trial. Current members' trials will start automatically on March 1st, while new members' trials will begin upon joining. After the 30-day trial period, the premium class offerings will be available to both members and non-members, with members receiving preferable rates.
See Also
NYSC unveiled more than 20 upgraded clubs by the end of last year, with plans to improve all locations throughout 2023. The introduction of these new Team Training classes and the additional improvements to the clubs demonstrate NYSC's commitment to ushering in bigger and better facilities for its members.