Pvolve Continues Expansion With 19 New Franchise Studios
credit: Pvolve
Since Jennifer Aniston became the face of Pvolve last month, the fitness company has seen a 125% increase in franchise inquiries
Consider it the magic of Jennifer Aniston and functional fitness.
Pvolve has announced nine new franchise locations, bringing a total of 19 franchises open or in development across the U.S. and Canada for the rapidly growing functional fitness brand.
The fitness company has had a stellar year so far, opening the doors to its first franchise location in San Diego and partnering with A-list celebrity Jennifer Anniston.
Upcoming Pvolve locations are opening in Carlsbad, California, later this summer and Victoria, Canada, this fall. More locations are slated to open in Nashville; Fort Worth, Texas; Algonquin, Illinois; Calgary, Canada; Columbia, South Carolina; and two studios in Bergen County, New Jersey.
The new franchises announced Tuesday include new studios in San Diego, Salt Lake City, Atlanta and Arlington, Virginia.
Pvolve also has three corporate-owned locations up and running in New York, Los Angeles and Chicago.
The functional fitness company recently partnered with Aniston to promote its brand and accelerate Pvolve's next chapter, where the actress and producer will focus on product development, marketing and programming strategy. Attracted to Pvolve's concept, Aniston said she had been a fan and "secret streamer" since 2021 before approaching Pvolve last year after some of the brand's signature workouts helped her recover from an injury.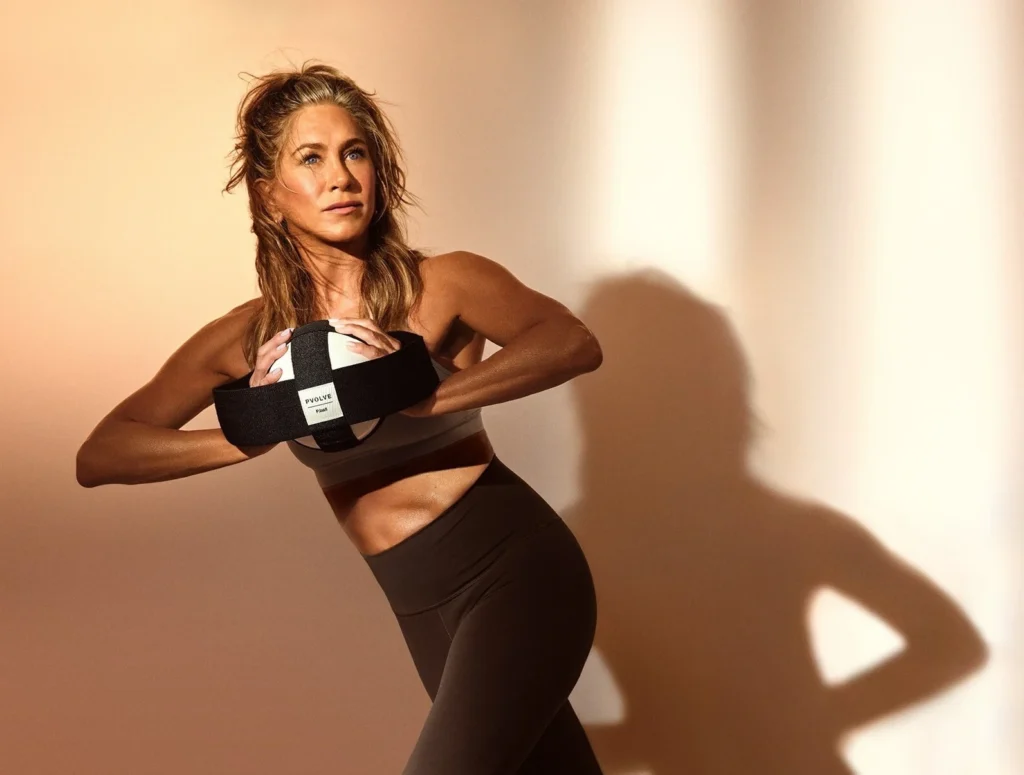 The Pvolve approach to fitness couples low-impact functional movement and resistance equipment to strengthen, sculpt and restore, making it ideal for traditional fitness but also recovery and increased mobility.
Since Aniston joined the Pvolve family, the science-first fitness brand has reported a 125% increase in franchise inquiries.
"It has been quite a year for Pvolve, one that positions us well to execute against our hybrid business model, of which franchising is a critical component," said Julie Cartwright, president of Pvolve. "Our leadership team, in collaboration with our franchise owners, are redefining what it means to build a business that you have heart for. The insurmountable level of motivation and vision that exists among our team is inspiring, to say the least. And, with Jen now on board, we're bracing ourselves for long-term, industry-defining success. I can't wait to see what the future holds."
In an interview with Athletech News last month, Cartwright noted that the wellness industry is booming, with over half of U.S. consumers reporting wellness as a top priority.
Pvolve offers an omnichannel approach to fitness, providing fitness enthusiasts a digital platform if they don't reside near a studio. The platform streams live and on-demand classes on its site and app, allowing members near and far to join in on its signature fitness method.
Pvolve has also announced that its giving streaming and studio members a special promotion this month, with one month of complimentary on-demand access and a 20% discount on all equipment purchased in-studio. Streaming members can receive a complimentary in-person class and 20% off their first month of any studio membership.
The promotion applies to studios currently open in Chicago, Los Angeles, New York and San Diego and upcoming studios in Carlsbad and Victoria.
Courtney Rehfeldt
Courtney Rehfeldt has worked in the broadcasting media industry since 2007 and has freelanced since 2012. Her work has been featured in Age of Awareness, Times Beacon Record, The New York Times, and she has an upcoming piece in Slate. She studied yoga & meditation under Beryl Bender Birch at The Hard & The Soft Yoga Institute. She enjoys hiking, being outdoors, and is an avid reader. Courtney has a BA in Media & Communications studies.