Jennifer Aniston Inks Deal With Pvolve, Will Star in Fitness Ads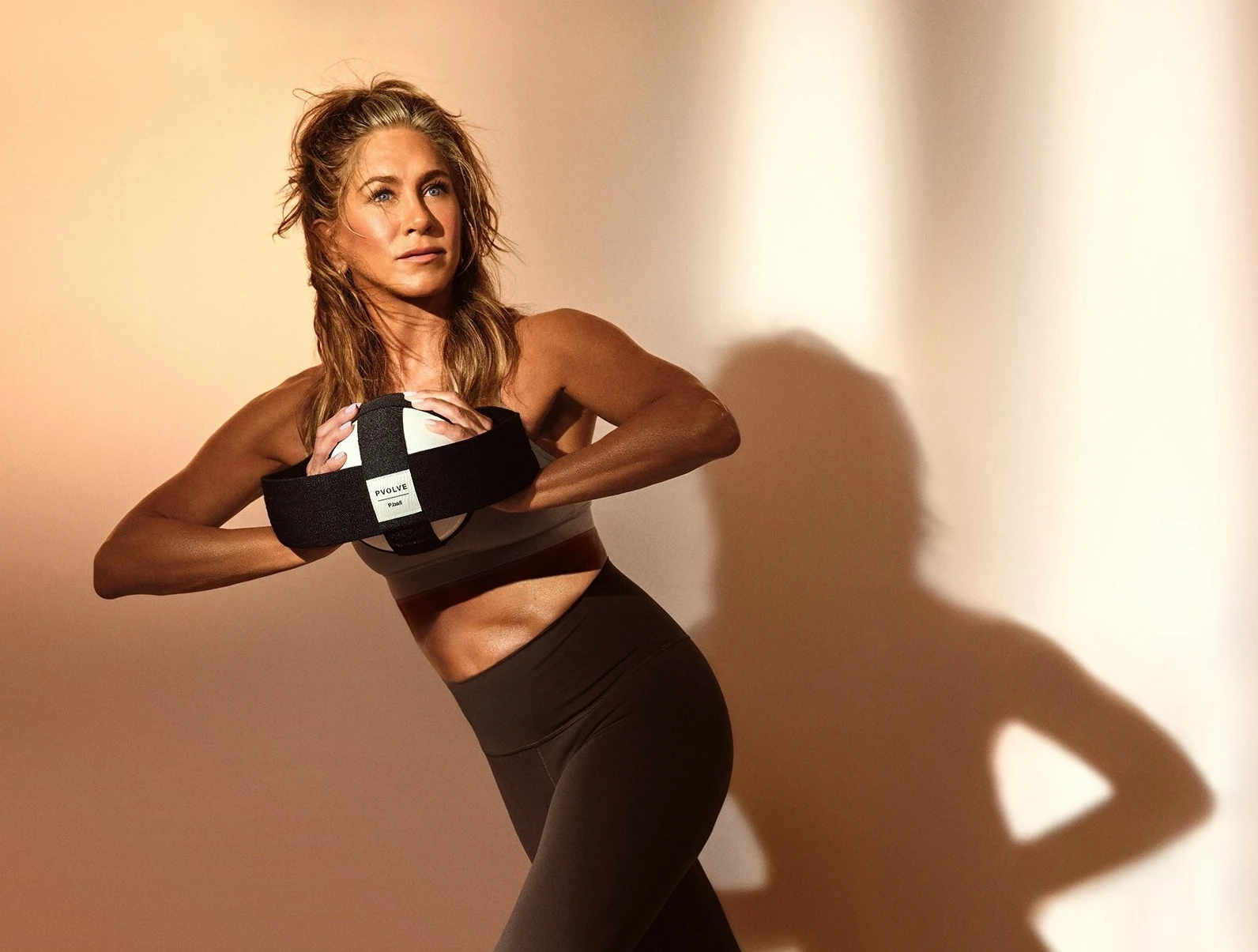 credit: Pvolve
The former "Friends" star will also advise Pvolve on marketing, product and programming strategies
Functional fitness is getting a famous face, with Pvolve partnering with celebrity A-lister Jennifer Aniston.
The former "Friends" star will advise on Pvolve's marketing, product, and programming strategies to fuel the growth of the omnichannel functional fitness company.
The addition of Aniston is an organic choice to lead the fitness brand, as the producer and director is a Pvolve member. Aside from leading the company into its next chapter, Aniston will also star in future ad campaigns to bring about brand awareness.
Hollywood's favorite girl-next-door was introduced to Pvolve in 2021 after a serious back injury.
"I have a friend who had already been doing Pvolve and not only did I notice her complete transformation – physically and in her energy level – but she also explained that Pvolve's functional fitness method respects where your body is at and allows you to work around your current limitations, so you don't have to sit on the bench and wait for full recovery," Aniston said. "I ordered the equipment and started streaming the workouts at home and instantly fell in love with the program and its results."
Once she resumed her full strength, Aniston discovered how broad Pvolve's workout options are and said she was "hooked."
"It's completely different from anything I'd tried before and that's what made me want to get involved with the company," Aniston said.
Rachel Katzman, the founder of Pvolve, was blown away when she discovered that the A-lister was a "secret streamer" and doing the functional movement workouts at home. 
"The fact that someone so advanced in her fitness journey and with access to a world of options, fell in love with the method after experiencing its benefits, is a dream come true," said Katzman, who crafted the concept that would meet her personal needs of being a fitness enthusiast with scoliosis.
In addition to streaming Pvolve fitness classes, Aniston added in-person training with Dani Coleman, Pvolve's director of training and head trainer.
Coleman uses Pvovle's patented fitness equipment, such as the P.ball, P.band, and P.3Trainer, along with Aniston's favorites, the Precision Mat, ankle bands and gliders. Pvolve members can also take classes with Coleman online and in the LA studio. 
A list of Aniston's favorite on-demand workouts can be viewed on Pvolve's website under "Jen's Picks." 
The function fitness brand expects additional franchise studios to open across the U.S. and Canada this year. This spring, Pvolve lowered its subscription cost to attract new subscribers and reward its loyal customer base, while also adding new equipment bundles.
Courtney Rehfeldt
Courtney Rehfeldt has worked in the broadcasting media industry since 2007 and has freelanced since 2012. Her work has been featured in Age of Awareness, Times Beacon Record, The New York Times, and she has an upcoming piece in Slate. She studied yoga & meditation under Beryl Bender Birch at The Hard & The Soft Yoga Institute. She enjoys hiking, being outdoors, and is an avid reader. Courtney has a BA in Media & Communications studies.