Peloton Demand Surges, Maybe Too Much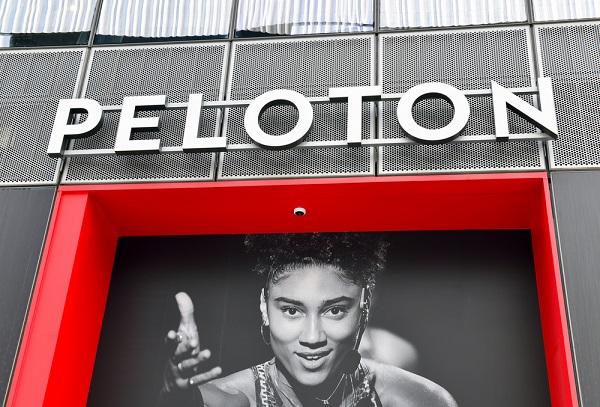 Peloton Profits Soared – Why Did Its Stock Drop? Revenues, usage and subscriptions keep growing, but the company worries it won't be able to meet customer demand.
Peloton, the best-positioned fitness company of the COVID-19 era, continued to increase its revenue and subscriptions and the number of workouts its users logged, according to the stationary bike and treadmill maker's shareholder letter for the first financial quarter of 2021. The next quarter may be the first in which Peloton reports $1 billion in revenue due to high demand.
So why did its shares take a tumble after the report was posted on Thursday?
Peloton was valued at $125.46 a share when the stock market closed on Friday. When it reopened on Monday morning, shares dropped to $98.50 and slowly have recovered through the day.
Speaking frankly in the shareholder letter, CEO John Foley implied that Peloton may be growing faster than it can manage.
Peloton experienced an explosion of demand for its products, due to people working out at home and their general trendiness. This "drove call volumes and unacceptably long wait times, well beyond our expectations, to reach our Sales and Support teams, which impacted our customer experience," Foley stated. "Also, as we rapidly scale our organization to meet the extraordinary demand for our products, we realize that some of our Members have faced extended delays associated with receiving our products or having support requests fulfilled."
As the company looks to a lucrative holiday season, customers may not be able to get their bikes and treadmills when they want them and might have difficulty reaching the support staff to guide them through products that are more multifaceted than their last piece of exercise equipment. This could be an opening for competitors or an injury to Peloton's brand reputation. The Wall Street Journal opined that "Peloton Needs a Breather" as sales outpace the company's capacity to deliver.
However, the report was full of more remarkable numbers for the company, which seized the market of home exercise equipment at the start of the pandemic.
Revenue in the quarter was $757.9 million, up from $607.1 million the previous quarter. In the first quarter of 2020, representing the pre-covid status quo, Peloton had a revenue of $228 million.
The number of connected fitness subscriptions also continued on a steep upward curve, from about one million in the previous quarter to 1.3 million in the new quarter. It sat at 563,000 in the first quarter of 2020.
The number of total workouts logged by Peloton users remained steadier: 77.8 million in the new quarter, compared to 76.8 million in the previous. But the company's progress is still remarkable when compared to this time a year ago: Users logged 19.2 million in the first financial quarter of 2020.
During the last year, stocks have also been on a brisk upward projection; they skyrocketed more than 343 percent this year.
In the quarter, Peloton launched Bike+, a digital subscription that included classes not related to its equipment, including strength, stretching and yoga lessons. It also reduced the price of its signature bike and announced the upcoming availability of a new cheaper, smaller treadmill. Peloton obviously hopes to act with agility to respond to demands of the still-evolving and adapting home fitness market and fight to keep its place at the top.
Nick Keppler
Nick Keppler is a freelance journalist, writer and editor. He enjoys writing the difficult stories, the ones that make him pore over studies, talk about subjects that make people uncomfortable, and explain concepts that have taken years to develop. Nick has written extensively about psychology, healthcare, and public policy for national publications and for those locally- based in Pittsburgh. In addition to Athletech News, Nick has written for The Washington Post, The Daily Beast, Vice, Slate, Reuters, CityLab, Men's Health, The Gizmodo Media Group, The Financial Times, Mental Floss, The Village Voice and AlterNet. His journalistic heroes include Jon Ronson, Jon Krakauer and Norah Vincent.