New Series from Peloton Brings on Celebs
On the Leaderboard will stream on Peloton's YouTube channel & shows another side of famous faces
Peloton has launched a new YouTube series called On the Leaderboard, where the connected fitness giant welcomes athletes and celebrities as they work out with a Peloton instructor during the new series.
Each segment is organized as an interval class, with famous faces participating in challenges such as Uphill Battle, This or That, and Pop Culture Pushes.
The trailer for On the Leaderboard can be viewed here. Usain Bolt, an eight-time Olympic gold medalist, and singer Joe Jonas appear in the trailer.
Peloton promises that the new series will be eye-opening. "From watching Usain Bolt run at a less-than-conversational pace alongside Jess Sims to Joe Jonas taking Olivia Amato through his pre-concert rituals, we promise you've never seen these celebs (or instructors!) like this before," the connected fitness company wrote on its blog.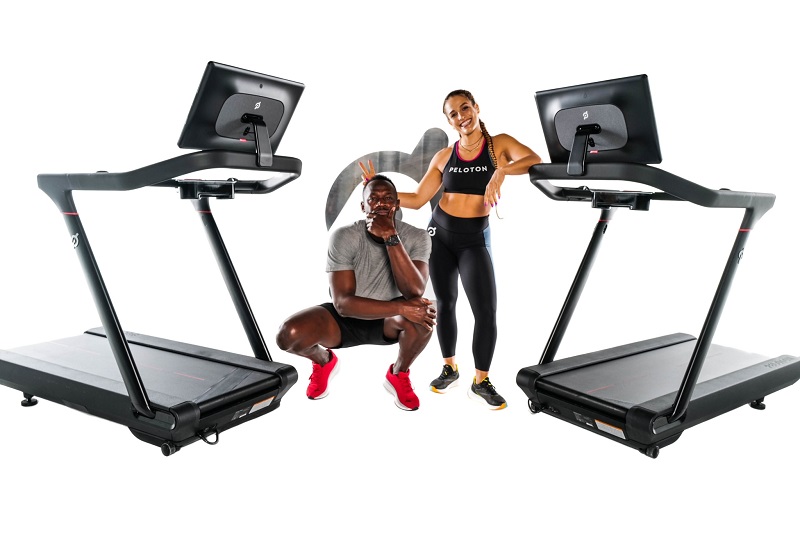 Bolt works out with Jess Sims in the 12-minute premiere episode of On the Leaderboard and shares that he takes most of his Peloton classes with instructor Ally Love. "It's fun to challenge yourself," Bolt says, describing his love-hate relationship with setting personal bests in each class, revealing that he has logged over 100 rides.
As Sims increases the speed and ups the challenge, she asks the fastest man in the world if he would rather have someone see all of his texts or photos on his phone, among other amusing questions.
On the Leaderboard's second episode will feature Joe Jonas and is slated to drop April 29.
The connected fitness company recently announced that its pricing has been updated in order to attract new customers. The move is part of new CEO Barry McCarthy's plan to revitalize and grow Peloton's community.
Courtney Rehfeldt
Courtney Rehfeldt has worked in the broadcasting media industry since 2007 and has freelanced since 2012. Her work has been featured in Age of Awareness, Times Beacon Record, The New York Times, and she has an upcoming piece in Slate. She studied yoga & meditation under Beryl Bender Birch at The Hard & The Soft Yoga Institute. She enjoys hiking, being outdoors, and is an avid reader. Courtney has a BA in Media & Communications studies.