Lululemon Lays Off 100 Studio Employees as Mirror Struggles Continue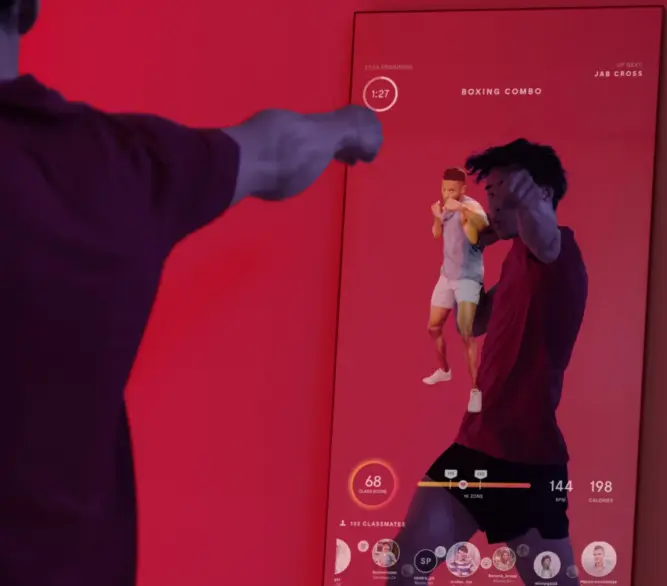 credit: Lululemon
Lululemon's $500M investment in the "nearly invisible home gym" system is one that the athleisure giant would like to forget…or at least sell
Lululemon has conducted a round of layoffs at its Studio division, underscoring the albatross that is its connected fitness Mirror. The cuts impacted roughly 100 employees.
The athleisure company, which acquired Mirror in 2020 for $500 million during the pandemic-driven at-home fitness boom, has faced difficulties finding a buyer for its underperforming connected fitness product despite offering it at a steep discount.
Financial filings reveal Lululemon now values Mirror at just $57 million after hope for the connected fitness device dwindled. The company lowered Mirror's sales expectations and took out a $443 million "impairment charge" related to assets and goodwill associated with Mirror.
At the beginning of the year, reporting from Bloomberg indicated that Lululemon was working with an advisor to solicit interest in the Mirror. At-home fitness company Hydrow was rumored to be a potential buyer, but a deal never came to fruition.
According to a Lululemon company spokesperson, the recent layoffs are part of an evolution of Lululemon Studio, designed to restructure the business and fully integrate it within the company.
"This shift, as well as our evolved strategy from a hardware-centric offering to one that is also focused on digital app-based services, enables Lululemon to better drive long-term value through our membership offerings and create deeper connections with our community of guests," the spokesperson said in a statement provided to Athletech News.
The athleisure company says that a majority of the Studio employees were offered ongoing roles to "support the future vision of Lululemon Studio."
Two recently laid-off Lululemon Studio employees took to LinkedIn to announce that they are open to work, including one employee who spent nearly five years at the division. Another former employee shared that they weren't ready to say goodbye to the company and wrote that they had spent the last year supporting Lululemon Studio members with their post-purchase questions, billing and Mirror deliveries.
In contrast to the recent layoffs, Lululemon is expanding its Vancouver headquarters, with plans to create 2,600 local jobs over the next five years in its hometown. The company also reported strong sales in Q1 of this year, with net revenue of $2 billion, a 24% increase when compared to the same period last year.
Lululemon Shifts From Hardware To Digital Fitness
Just as Peloton pivoted away from its hardware-centric model, Lululemon also shifted from Mirror to Lululemon Studio, a $12.99-a-month digital app allowing members to experience fitness content without purchasing hardware.
Lululemon recently announced it had renewed its partnership with Xponential Fitness, resulting in an increased number of Xponential-branded workouts from Pure Barre, Rumble Boxing, AKT and YogaSix on the Lululemon Studio platform, which users can access without Mirror.
Lululemon's next earnings report is scheduled for Sept. 7.
Courtney Rehfeldt
Courtney Rehfeldt has worked in the broadcasting media industry since 2007 and has freelanced since 2012. Her work has been featured in Age of Awareness, Times Beacon Record, The New York Times, and she has an upcoming piece in Slate. She studied yoga & meditation under Beryl Bender Birch at The Hard & The Soft Yoga Institute. She enjoys hiking, being outdoors, and is an avid reader. Courtney has a BA in Media & Communications studies.