Les Mills Appoints Two New Executive Team Members to Accelerate its Omnifitness Strategy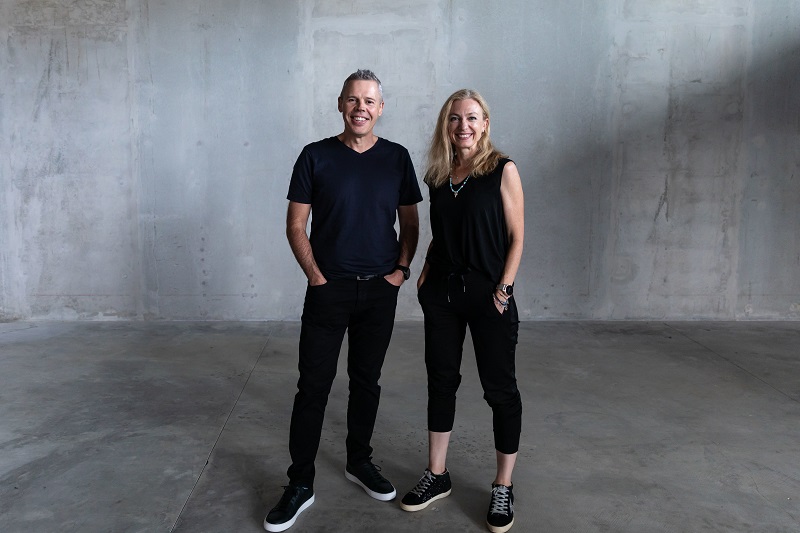 The group fitness and creator of 20+ programs says it's dedicated to growing the fitness industry by getting more people moving
Les Mills on Tuesday announced the addition of two new members to its executive team as the group fitness creator doubled down on its latest customer-led Omnifitness strategy.
The newly created global Les Mills roles have been filled by Amber Taylor and Luke Waldren (Chief Digital Product Officer and Chief Customer Officer, respectively). According to Clive Ormerod, Les Mills CEO, the latest appointments are intended to accelerate the brand's mission to create a more fit planet by providing more value and better support.
"Whether it's our Instructors, Club partners, or Consumers engaging via LES MILLS+, Customers have always been integral to the Les Mills mission, so bringing in world-class leaders like Amber and Luke is a case of us being really intentional in our commitment to them. We're committed to growing the industry by getting more people moving. To achieve this, we need to take an Omnifitness approach that offers world-class workouts however people want to consume them. Making sure our customers are at the heart of every conversation and innovation will be paramount," Ormerod said.
As Chief Customer Officer, Waldren will oversee efforts to collaborate with partners as well as lead global marketing, including acquisition and engagement. Waldren joined the Les Mills executive team on August 1st with 30 years experience in brand development, marketing, and business strategies.
"Having spent the last nine years helping Sportsbet create the strongest brand and content in the category, and supporting Tabcorp in transforming its entire customer experience program and drive deep personalization, I'm excited to bring these learnings into fitness to help Les Mills become closer to customers and get more people moving," said Waldren, who previously worked for Ogilvy and Grey Worldwide.
"It's an inspiring mission, and as someone who combines a passion for fitness with a drive to help people and teams succeed, this represents a dream role for me," he added.
Amber Taylor, who joined Les Mills in late June, has over 20 years of experience in technology and digital product, most recently at Nike and previously at Amazon. Taylor will lead all digital products serving clubs, instructors, and consumers, including immersive in-club experiences and digital engagement, in her new role as Chief Digital Product Officer.
"I love building and working with high-functioning teams who innovate on behalf of the Customer. Les Mills has been doing this for over 50 years, so it's been fantastic to join an amazing team and start working on how we deliver even more value for our Customers in future. My personal purpose is to help people be their ideal versions of themselves and I believe healthy bodies and minds help individuals be kinder and more helpful in society, so I've felt very inspired since joining such a passionate company," Taylor shared.
Les Mills tells Athletech News that it will be bringing exciting new programs, products, and initiatives in 2023. As for the increasingly popular fitness metaverse, Les Mills says it is laser-focused on creating the world's biggest and best virtual reality workout in BODYCOMBAT VR. 
"As one of the top-ranked titles on the platform (with a 4.6* out of 5* rating), the positive response to the game so far has been off the charts, so should that continue then it's certainly something we'll take into consideration when planning what comes next. The deeper we dive in this project, the more wonderful opportunities come up, and we have some other world-class programs that could be a great fit for the metaverse one day," a rep tells Athletech News.
Courtney Rehfeldt
Courtney Rehfeldt has worked in the broadcasting media industry since 2007 and has freelanced since 2012. Her work has been featured in Age of Awareness, Times Beacon Record, The New York Times, and she has an upcoming piece in Slate. She studied yoga & meditation under Beryl Bender Birch at The Hard & The Soft Yoga Institute. She enjoys hiking, being outdoors, and is an avid reader. Courtney has a BA in Media & Communications studies.