Les Mills Seeks to Dominate the Metaverse with BODYCOMBAT VR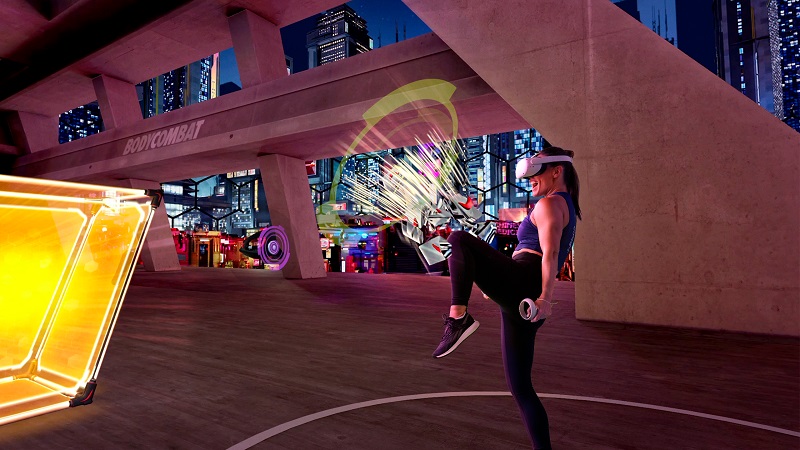 Les Mills continues to disrupt the fitness space with the LES MILLS BODYCOMBAT VR APP. The company, in partnership with VR innovator Odders Lab, has combined its popular martial arts-inspired BODYCOMBAT workout program with virtual reality to give users a fun, progressive way to sweat.
Longtime Les Mills enthusiasts are familiar with the brand's broad assortment of offerings. Clients ages 2 and up can work out in the company's elite classes, from their Born to Move youth exercises to HIIT and other cardio fitness products. Recently, Les Mills has embraced the virtual world by integrating its world-class fitness programs like BODYFLOW and SH'BAM with online platforms for a more widespread, convenient reach. In 2022, the company is taking this approach to the next level with the LES MILLS BODYCOMBAT VR app.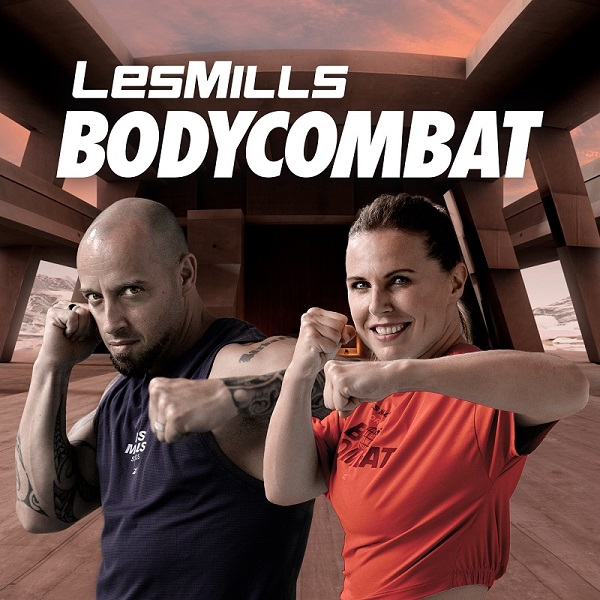 Les Mills and VR Innovator Odders Lab have partnered together to create the application which, according to Les Mills USA CEO Sean Turner, takes the live BODYCOMBAT martial arts experience into the metaverse, culminating in a "new, yet exciting way to experience" the workout. The company worked with META to bring the VR app to the Oculus Quest 2 device.
"Rather than bringing VR into existing Les Mills platforms, we are bringing our world-leading live exercise programs to the world of VR," says Turner. The initiative between Les Mills and its partners at Odders Lab was forged from the latter's love of the former's workouts. "It was natural for us to combine forces and develop something completely new," Turner states. "We're always looking at ways to push the boundaries of fitness, and this really caught our eye."
At-home fitness and virtual workouts, whose growth accelerated during the pandemic, have remained popular despite the reopening of gyms and fitness studios. McKinsey & Company reported that 70 percent of online exercisers planned to continue using online fitness platforms after the pandemic wanes. Another survey revealed that monthly spending on paid fitness apps has risen by 10 percent. Of the almost 70 percent of survey respondents for whom fitness and health are a priority, 75 percent report using mobile apps to meet their goals, up from 50 percent before COVID. As these consumers begin to seek more intensity from their at-home workouts, they will welcome the next phase in fitness that integrates virtual reality, with the Les Mills BODYCOMBAT VR app at the forefront.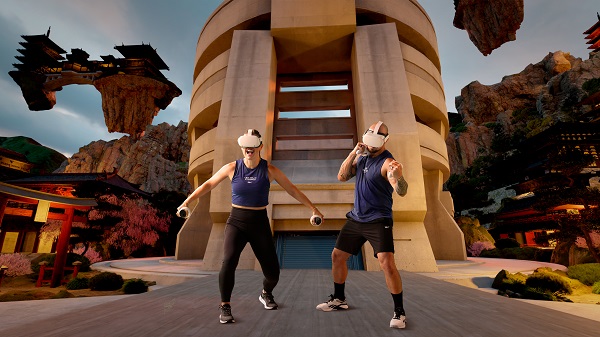 Combining the ease of at-home workouts with cutting-edge technology, according to Turner, enhances the Les Mills portfolio in a significant way: "VR brings together gaming and fitness to create a new experience that is all-encompassing. The VR experience combines visual motivation together with audio motivation (i.e. coaching), leading to the user working harder without realizing it, trying to hit the targets and get the most points on the leaderboard. Our team of testers have all been blown away, both by the quality of the workout and the amount you can sweat from having so much fun!"
Turner describes BODYCOMBAT, already offered in 10,000 gyms around the world, as "the world's most popular martial arts workout." Leading this preferred exercise into virtual reality will help fans looking to work out in both VR and non-VR environments. "The BODYCOMBAT VR app feels like a very timely innovation as the metaverse starts to take off," Turner adds.
Anyone ages 13 and up in pursuit of a fun, sweat-inducing workout will find it through the LES MILLS BODYCOMBAT VR app. The 25+ martial arts-inspired workout sessions offered range from 5 to 25 minutes in length and span three levels: Basic, Intermediate and Advanced. Turner promises the app is "made for anyone" and will entice both loyal and new Les Mills supporters with "an amazing full body workout."
"It obviously talks to the fitness gamers that are looking for a great science-backed workout as well as our current Les Mills fans who are looking for a new and exciting way to experience one of their favorite programs," he affirms. "Beyond that, the beauty of the BODYCOMBAT VR app is that we can tailor workouts for all fitness levels and take people through the workouts in a safe and progressive way. We challenge them to try it and not break a serious sweat."
Fans of the company's Les Mills+ online workout platform who want to experience VR will have to wait, as there are no plans to include it in the BODYCOMBAT VR app for now. However, Turner believes the app "has already sparked some inspiration and exciting ideas across our teams."
Does Turner feel virtual reality can or will replace the traditional gym? "No. Just as digital fitness did not replace traditional gyms, neither will VR fitness. We are excited to see it become another complementary way for people to stay fit and active and above all else we hope this inspires new audiences to fall in love with fitness and have some fun."
The CEO, like other wellness leaders who've talked with Athletech News in recent months, feels the future of virtual fitness is robust: "We think there is an exciting future as one can see with all the discussion around the metaverse. While live classes will always be a strong cornerstone of fitness, VR is an amazing channel to inspire and motivate people to be the best that they can.
"At the end of the day, that is what we are all about — creating a fitter planet by helping more people to fall in love with fitness."
Les Mills' BODYCOMBAT VR app is now available on the Quest Store: (https://www.oculus.com/experiences/questgaming)