Laurie McCartney (1967-2023)
Athletech News has just learned that Ascend Learning Fitness and Wellness President Laurie McCartney passed away unexpectedly on Monday, February 6.
The devoted mother of two, experienced entrepreneur, and accomplished business leader joined Ascend Learning in 2016. For more than six years she provided visionary guidance to the teams at Ascend's various fitness and wellness brands including National Academy of Sports Medicine (NASM), Athletics and Fitness Association of America (AFAA), and Club Connect. Powered by Laurie's innovative and creative business strategies, these brands significantly expanded and delivered on their mission to prepare today's fitness and wellness professionals for successful careers.
Under Laurie's leadership, Ascend launched NASM's Certified Nutrition Coach, Certified Wellness Coach and Virtual Coaching Specialization programs, and acquired Club Connect and PTontheNet.
Earlier in her career, Laurie led strategic marketing and operational efforts for major brands including the Walt Disney Company, Teleflora, POM Wonderful, Stila Cosmetics, YogaWorks, and Forever 21. She was also the founder, chairman, and CEO of her own company, babystyle.
See Also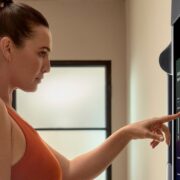 Laurie graduated from the University of North Carolina at Chapel Hill and earned an MBA from Harvard Business School. Inspired early on by her father, a lifelong athlete, to appreciate the transformational power of fitness, she was driven by the belief that through her hard work and the tireless efforts of her team, the world could be a healthier and happier place.
In addition to her two children, Jack and Ally, Laurie is survived by six siblings and several nieces and nephews. On Thursday, February 23, Ascend Learning will hold a special celebration of Laurie's life to honor her legacy of leadership.