Gymshark Opening Flagship Store on London's Revered Regent Street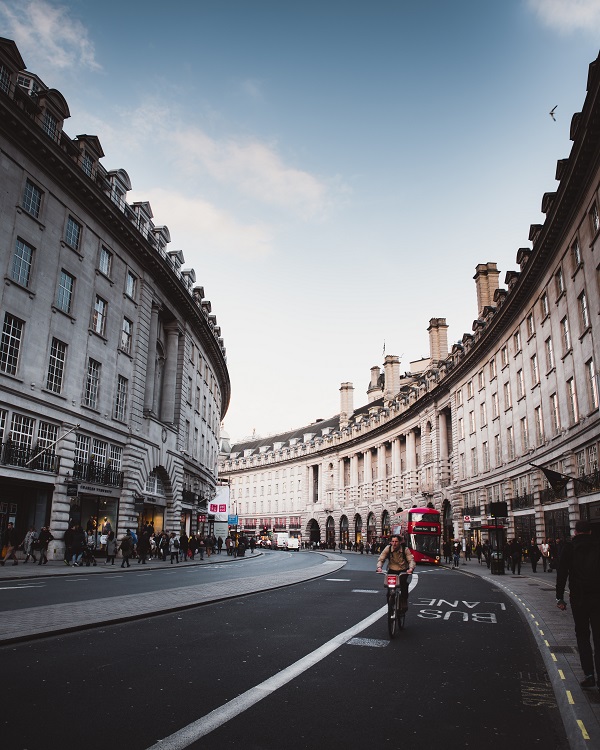 The store will focus on experiential experiences
Gymshark, the fitness apparel and accessory company that credits much of its success to Instagram and TikTok, just announced the opening of its first retail location in the heart of London. The store is slated to open summer of 2022 on Regent Street. The sportswear company hit unicorn status last year with a $1.3 billion valuation.
"It's going to be incredible, it's going to be experiential, and we want to bring as much of that Gymshark vibe and community into this place," says CEO Ben Francis, about the upcoming flagship location in London. Located in London's West End, Regent Street is home to many flagship stores and international brands, including Lululemon, Apple, Tory Burch, J. Crew, Burberry, Coach, and Kate Spade. The .8 mile long street welcomes 84,000,000 visitors per year.
Francis said his brand team was out scouting Regent Street, and as soon as they sent a picture of a retail space to him, he said he had a "resounding gut feeling" that this should be the first brick-and-mortar location for Gymshark. Francis allowed viewers a sneak peek at the location in a video on YouTube.
Gymshark fans may be surprised to discover that the majority of the store won't have Gymshark merchandise. It will have some, of course, says Francis, and he acknowledges that this is "fairly unheard of," but he maintains that Gymshark is a community brand. Francis says he intends to build a brand that endures for the long haul. He won't reveal exactly what plans he has in mind but assures, "…believe me, it's going to be incredibly unique."
In place of wall-to-wall Gymshark merchandise, the London store will have experiential spaces that Gymshark says will bring the conditioning community closer together than ever before. The company says it plans to host special events, community hangouts, workout spaces, and more, in order to get people excited about fitness.
The 18,000 square foot retail location in London will have two openings and three floors and is currently under renovation. The launch of the London store will create over 100 jobs.
See Also
According to CEO Francis, one of Britain's wealthiest people under 30, the sports apparel brand has been in discussions with banks and investors but is not ready for an IPO. Instead, Gymshark's CEO says the athletic wear company is focusing on growing its business and building its team.
Part of Gymshark's team building included welcoming Gary Vaynerchuck, serial entrepreneur and social media guru. Vaynerchuck has assumed the role as business strategy advisor and will focus on Gymshark's growth in the US, where half of the company's sales are made.
Francis launched Gymshark in 2012, working out of his parent's garage with friend and co-founder Lewis Morgan. The duo hit the jackpot once their tracksuit went viral on social media. Francis then decided to drop out of college, quit his job at Pizza Hut, and focus on the fitness apparel company.
Courtney Rehfeldt
Courtney Rehfeldt has worked in the broadcasting media industry since 2007 and has freelanced since 2012. Her work has been featured in Age of Awareness, Times Beacon Record, The New York Times, and she has an upcoming piece in Slate. She studied yoga & meditation under Beryl Bender Birch at The Hard & The Soft Yoga Institute. She enjoys hiking, being outdoors, and is an avid reader. Courtney has a BA in Media & Communications studies.