Gymshark IPO? Not Quite Yet, Says CEO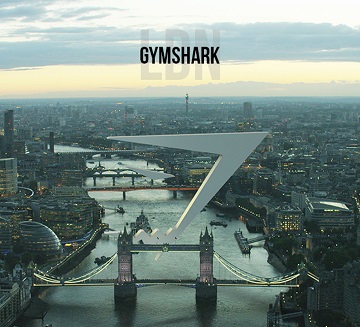 The garage-to-riches athletic wear company isn't ruling out a future IPO, but is focusing on building its team for now
Sports apparel brand Gymshark has been in discussions with banks and investors but is not ready for IPO just yet, according to its CEO. The wildly successful athletic wear company has reportedly been approached aggressively by investment banks and would be one of the most anticipated IPOs across the pond. 
Gymshark's CEO, Ben Francis, has worked to cool the excitement for now, recently telling Financial Times, "I want to know what the opportunities are for Gymshark, what the options are as we continue to grow. [But] right now we're just focusing on the growth of the business and building out the team."
Francis is listed as one of Britain's wealthiest people under 30, and his company hit the ground running due to the magic of social media and popular influencers. Gymshark's targeted ads on social media platforms may have helped grow its brand, but it has come at a cost. This summer, Sony Music sued Gymshark for copyright infringement, alleging that the company misused hundreds of Sony Music's songs in its ads on social media.
In October, regarding a future IPO, Francis told Sky News, "We regularly speak to financial institutions to ensure we are connected to the business world and we continue to learn. Any recent conversations we have had have been about introducing these organizations to Gymshark and our journey so far."
The brand recently onboarded serial entrepreneur and social media guru Gary Vaynerchuck as a business strategy advisor who will focus on Gymshark's growth in the US. Half of Gymshark's sales are made in the US.
Aside from squashing the IPO anticipation, Gymshark is set to open its first retail location in London on Regent Street. The 18,000 square foot space will open in summer 2022 and will be the home to events and workout classes. The move to a brick-and-mortar location will create over 100 jobs.
The athleisure company hit a $1.3 billion valuation after receiving an investment from General Atlantic. Francis assumed the role of CEO late this summer and said revenue had been strong, increasing to £400 million.
The motorcycle enthusiast launched Gymshark in 2012. Francis was first focused on selling supplements but then put his sewing skills to use and began designing fitness wear and selling it on his website. Working out of his parent's garage with friend and co-founder Lewis Morgan, the duo were sewing and screenprinting up a storm. He participated in a trade show where his tracksuit went viral, making £30,000 in sales within 30 minutes. Sensing life was about to change, Francis decided to hit the pause button on his college studies and devote all of his time to building Gymshark. 
The athletic wear company has offices in Hong Kong, Denver, and Birmingham, employs close to 1,000 people.
Courtney Rehfeldt
Courtney Rehfeldt has worked in the broadcasting media industry since 2007 and has freelanced since 2012. Her work has been featured in Age of Awareness, Times Beacon Record, The New York Times, and she has an upcoming piece in Slate. She studied yoga & meditation under Beryl Bender Birch at The Hard & The Soft Yoga Institute. She enjoys hiking, being outdoors, and is an avid reader. Courtney has a BA in Media & Communications studies.