FirmTech Aims to Lead a Sexual Wellness Revolution for Men With Its TechRing
Candace Cordelia Smith
Candace Cordelia is a Pennsylvania-based journalist and on-camera broadcaster/host, with…
Sexual wellness company FirmTech has created the world's first smart sex-tech — the TechRing. The revolutionary erection ring enables men seeking to gain better knowledge of their erectile health
The male sexual wellness movement is getting a big push, thanks to FirmTech. The company dedicated to empowering men to "better understand their health" along with the encouragement of "enjoyable sex for men of all ages," has created the world's first under-wearable — the TechRing.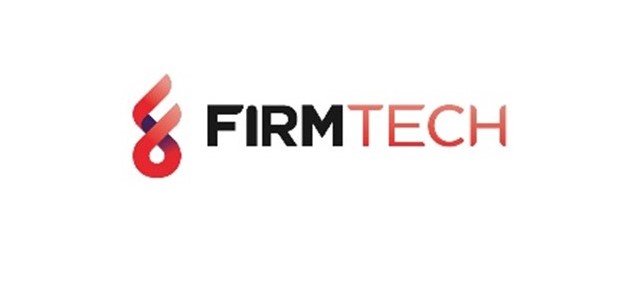 The TechRing enables men already experiencing Erectile Dysfunction or those hoping to prevent it the means to track their erectile fitness and health. This includes the amount of nocturnal erections, duration of erections, and firmness. FirmTech's "Ringmaster," Dr. Elliot Justin, M.D., FACEP, not only seeks to change the the way Erectile Dysfunction is remedied, but also strives to aid in performance enhancement in the bedroom and sexual wellness for men.
Justin states in a press release, "In this age of wearables, this is the world's first under-wearable. I am confident that this is going to change the treatment of men who have erectile issues and help the majority of men who want to enjoy a long lifetime of lovemaking."
While the TechRing is marketed for men, women are not left out of the equation in this forthcoming product.
The director of the Men's Health Program at the University of Iowa, Amy Pearlman, M.D., posits "sex tools" like the TechRing can be "game-changer in the bedroom" for both parties.
"It's time we normalize the use of these products to optimize performance and pleasure for men and women. Sexual health IS health," she says.
FirmTech's TechRing works in a similar manner akin to a Fitbit or Apple Watch. Real-time data of one's erectile fitness and health can be sourced from the erection ring to its phone app. TechRing users also have the ability to "compare their data to that of other men of similar age and medical conditions," along with the capability to view the effects of medications, drugs and alcohol on their erectile health as well.
FirmTech touts its TechRing is comfortable and safe, and it's available to purchase now.
Candace Cordelia Smith
Candace Cordelia is a Pennsylvania-based journalist and on-camera broadcaster/host, with a reporting background in wrestling, entertainment, and lifestyle. Her reporting work has been featured on websites and in publications such as Bustle, Pro Wrestling Illustrated, New York Daily News, am New York, ABC News, Yahoo!, Good Morning America, Madame Noire, Sister 2 Sister, etonline.com, Diva Dirt and The Everyday Fan. Her favorite workout influencers include Chloe Ting, Cassey Ho, Pamela Reif and Mary Braun. She still can't stand burpees and Rebbl Dark Chocolate Immunity Elixir is one of her favorite post-workout protein sips. You can follow Candace on Twitter @CandaceCordelia and on Instagram @thatgirlcandace16.