Sweetgreen Teams Up with Melissa Wood Health to Launch 'Green January'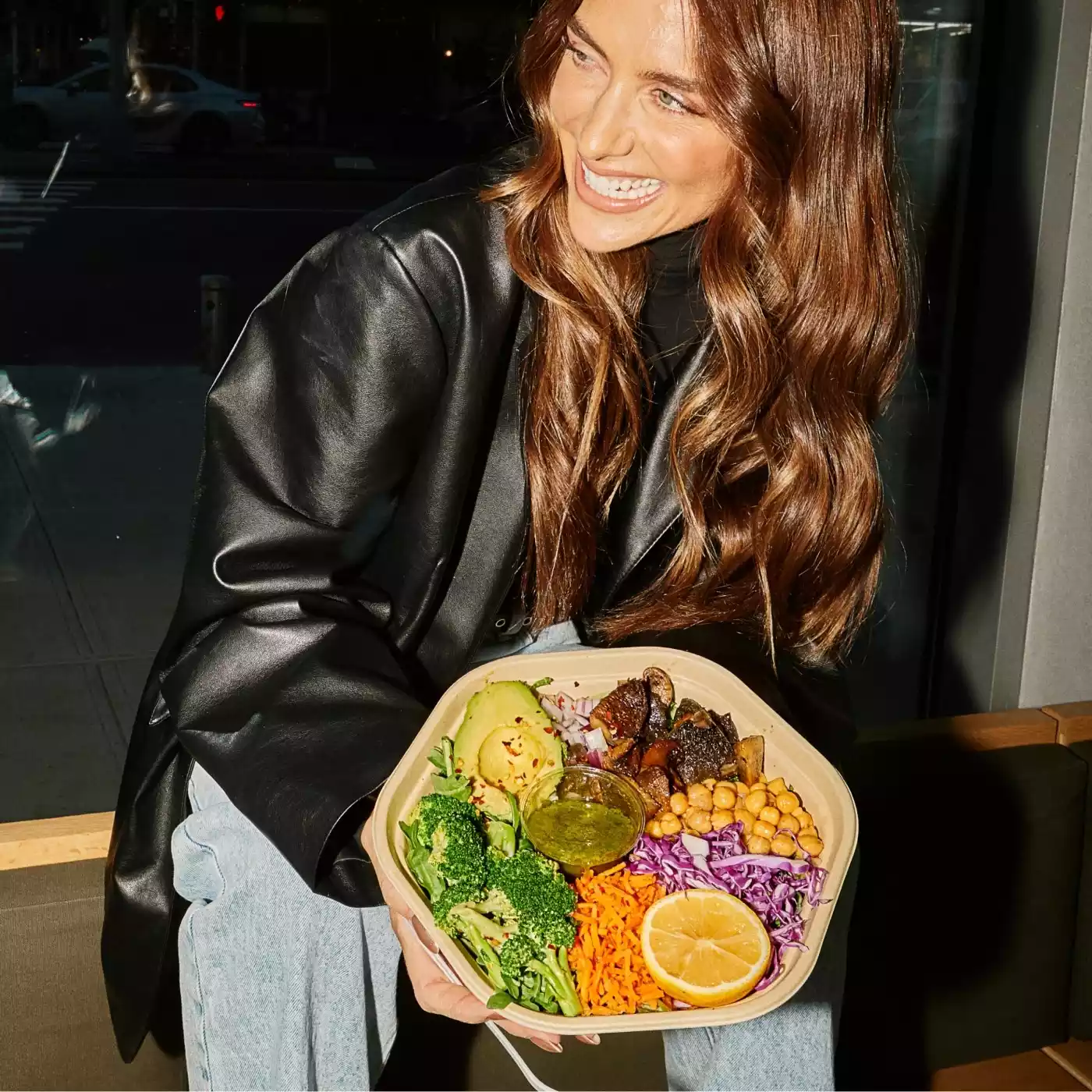 The upscale salad chain has partnered with Melissa Wood Health to inspire consumers to practice daily health habits. The two have created an arugula and kale-based salad to show that eating healthy can be delicious and filling.
Sweetgreen has kicked off the new year with Green January, a celebration of fresh food and healthy habits – and has brought along Melissa of Melissa Wood Health.
The reimagined salad chain, backed by tennis player Naomi Osaka, says Green January will be available through its app and website until January 18. Sweetgreen will give five customers who opt into the Green January challenge through the website or the app a free annual subscription to Melissa Wood Health (MWH).
Melissa Wood-Tepperberg, founder of MWH, has partnered with the health food company to encourage customers to practice daily healthy habits to improve their overall health. MWH is also offering the first month free to whoever signs up for a monthly membership at the site using the code "sweetgreen" at checkout.
The MWH founder teamed up with Sweetgreen's culinary team to design a one-of-a-kind bowl that will be available for a limited time, and calls her partnership an "absolute dream collab come true."
During Green January, the Melissa Wood Health Bowl, which includes arugula and kale, chickpeas, carrots, cabbage, onions, broccoli, warm portobello mix, avocado, chili flakes, pesto dressing, and a squeeze of lemon, will be available for delivery and pick-up on the Sweetgreen app and MWH's website.
It's a bowl, Wood-Tepperberg says, she and her team have been having on repeat. "It's filling, loaded with flavor and crunch and beyond satisfying," she posted on Instagram.
"The new year is all about setting attainable goals," said Chief Brand Officer Nathaniel Ru. "We're excited to be working with Melissa to show that making healthy food choices doesn't have to mean compromising on delicious, craveable ingredients."
Those who opt-in and order any of the Sweetgreen core menu items or the custom Melissa Wood Health Bowl three times between January 3 and January 18 have the chance to receive $7 off their next digital order.
"Sweetgreen connects its customers to real, wholesome food everyday," says Melissa Wood-Tepperberg. "I'm a firm believer that no matter where you are, and no matter how much time you have, it's important to find a moment each day to do something that helps your overall well being – food choice included."
Sweetgreen went public in 2021 and has since expanded into new territories with the goal of 1,000 locations by 2030.
In an interview with Marketing Brew, Ru discussed the salad chain's grassroots marketing efforts, relying on nearby events and collaborations with local chefs. The brand is looking to serve families, offering an appealing drive-thru option in Illinois and piloting kid meals in Minnesota and Indiana.
Courtney Rehfeldt
Courtney Rehfeldt has worked in the broadcasting media industry since 2007 and has freelanced since 2012. Her work has been featured in Age of Awareness, Times Beacon Record, The New York Times, and she has an upcoming piece in Slate. She studied yoga & meditation under Beryl Bender Birch at The Hard & The Soft Yoga Institute. She enjoys hiking, being outdoors, and is an avid reader. Courtney has a BA in Media & Communications studies.