Sweetgreen Stock Soars on Debut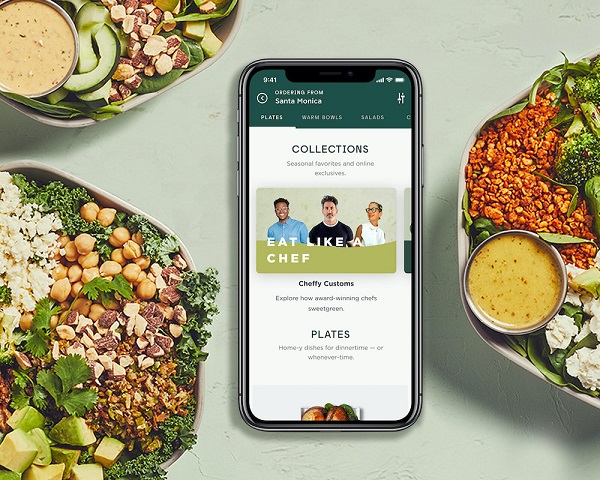 The salad chain is reimagining healthy eating with tech.
Sweetgreen, an American upscale salad chain, debuted on Wall Street this Thursday and soared to success, giving the chain a market value of over $5.5 billion. Stocks of Sweetgreen (NYSE: SG) hit $54 at times, as it sold 13 million shares and raised $364 million. Sweetgreen's stock market victory comes at a time when over 10% of restaurants have permanently closed last year.
The company has made eating greens seem…hip. It has a history of hosting music festivals with headliners like Blondie and Halsey. Sweetgreen has even caught the attention of tennis player Naomi Osaka, who became the company's first athlete ambassador and its youngest investor, and Kendrick Lamar, who inspired a "Beets Don't Kale My Vibe" salad that resulted in 10% of proceeds going to FoodCorps.
Sweetgreen sees a powerful shift in consumer behavior, noting that people are becoming more health conscious and opting for more nutritious foods that are environmentally friendly. The salad chain sees Sweetgreen as leading a new era of fast food, with a "plant-forward" focus that it says is 30% less carbon-intensive than the standard American diet.
The casual salad chain, founded by a trio of business graduates fresh out of Georgetown University in 2007, opened its first 560 square foot location in Washington, DC. Sweetgreen has since grown to 140 locations where customers can customize salads or choose from a set menu.
Sweetgreen cited numerous COVID-19-related risk factors in its stock filing, particularly the concern with consumers transitioning to a more remote role and opposed to being in the office. The company says that this uncertainty could reduce revenues at its urban locations, writing, "If the shift toward remote work continues even after the COVID-19 pandemic has ended and workers do not return to offices in urban centers, or work from those locations less frequently, our business, financial condition, and results of operations could be adversely affected for an uncertain period of time, even if customers otherwise resume pre-pandemic levels of discretionary spending. As a result, we may make the decision to temporarily or permanently close certain of our impacted locations."
Sweetgreen launched a Crispy Chicken Salad this year and partnered with Peloton instructor Ally Love to create a custom sandwich available exclusively on the Sweetgreen app. The company has always been very tech-driven and invested heavily in its app. In the Sweetgreen SEC filing, the company notes that it strongly believes in harnessing technology's power to enhance the Sweetgreen experience.
See Also
"We have designed our digital platform to allow us to have a direct relationship with our customers, so that we can deliver a personalized experience and provide the convenience of multiple channels. As a result, the Sweetgreen mobile app was recognized by the Webby Awards as the best Food & Drink app in both 2020 and 2021," Sweetgreen states.
In August, the company announced the acquisition of MIT's startup, Spyce, which has helped Sweetgreen scale with state-of-the-art technology like food automation. Despite acquiring Spyce, Sweetgreen says the move isn't meant to replace its employees.
"We believe humans will always be part of the Sweetgreen experience," co-founder and CEO Jonathan Neman told Yahoo Finance.
Courtney Rehfeldt
Courtney Rehfeldt has worked in the broadcasting media industry since 2007 and has freelanced since 2012. Her work has been featured in Age of Awareness, Times Beacon Record, The New York Times, and she has an upcoming piece in Slate. She studied yoga & meditation under Beryl Bender Birch at The Hard & The Soft Yoga Institute. She enjoys hiking, being outdoors, and is an avid reader. Courtney has a BA in Media & Communications studies.