Solidcore Receives Strategic Investment, Eyes Aggressive Expansion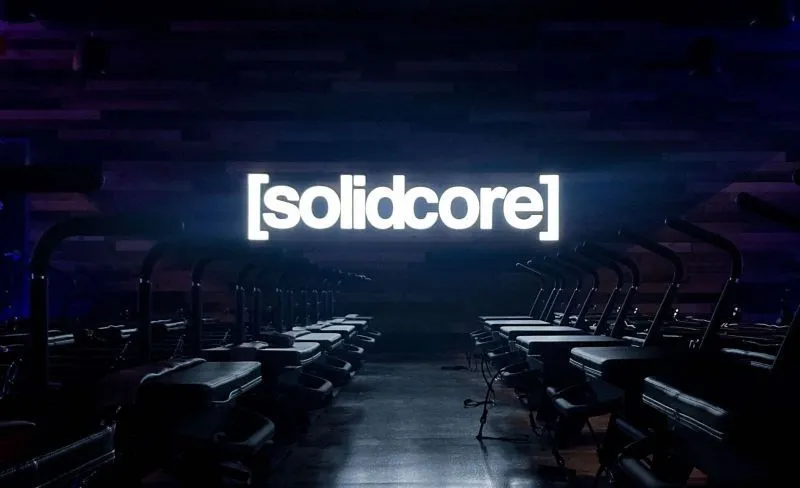 The Pilates-inspired boutique fitness company recently opened its 100th studio and plans to more than double its footprint over the next few years
Solidcore is demonstrating its strength not only in its workouts but in its expansion.
The Pilates-inspired boutique fitness company just opened the doors to its 100th studio and secured fresh funding from private equity firm Kohlberg & Company.
The new investment, combined with the support of existing investors VMG Partners and Peterson Partners, is intended to expand Solidcore into new cities.
"We are thankful for our partners who continue to see Soldicore as a leader within the fitness industry and a brand that's making a lasting impact," Bryan Myers, Solidcore president & CEO, said in a statement. "With this new strategic investment, it reinforces Solidcore's strength, especially since there has been no other premium-boutique fitness player to receive this type of investment in a post-pandemic environment."
Myers was recently named a finalist in the Ernst & Young Entrepreneur of the Year 2023 mid-Atlantic program.
The 100th studio opening and new investment signal Solidcore's expansion plans this year to meet the demand of its growing fitness clientele. Solidcore plans to open roughly 25 studios this year and over 250 studios globally over the next three to five years, including potential expansion into international markets.
Eric Bilmes, partner and head of strategic equity of Kohlberg, said Solidcore has differentiated itself as a leader in the boutique fitness industry and says Kohlberg's strategic equity investment will help the brand continue to grow its footprint and serve its membership base.
Solidcore is poised to lead the ranks of boutique fitness companies that are accelerating as a result of the popularity of strength-based fitness, a category that is experiencing significant growth as consumers recognize the value of building a solid foundation and core.
As Solidcore looks ahead, its CEO says this year's goal is to meet consumers where they are, arriving in new cities that are in need of strength-based, boutique-style fitness services.
Solidcore will open new studios in cities including in Nashville, Boston, New Jersey, Seattle and Atlanta, as well as other locations on the West Coast following its recent opening in Santa Monica.
The boutique fitness brand provides a 50-minute full-body, high-intensity, low-impact workout on sweatlana, a Pilates-inspired reformer. The sweatlana is scientifically designed to break down muscles so they can be rebuilt stronger by using slow and controlled movements. 
"Strength training workouts such as Solidcore have seen an increase because the workout utilizes slow and controlled movements to overload and break down slow-twitch muscle fibers," Myers told Athletech News. "This method has been scientifically proven to build strength – both mentally and physically – and our clients are after real results."
Anne Mahlum, who launched Solidcore in 2013, recently agreed to sell all of her shares in the boutique fitness company to Kohlberg for an undisclosed amount. With the deal, Kohlberg and existing minority investor VMG Partners took over as Solidcore's new majority owners.
As part of the deal, Mahlum said she was awarding "millions of dollars" to her team through an incentive pool she created in 2018. As a result of the pool, full-time employees who had been with Solidcore for at least a year before the deal would receive a portion of the proceeds.
Mahlum credited Solidcore's staff as vital to the company's success, stating that sharing some of the "financial upside" with her team was "just the right thing to do."
Courtney Rehfeldt
Courtney Rehfeldt has worked in the broadcasting media industry since 2007 and has freelanced since 2012. Her work has been featured in Age of Awareness, Times Beacon Record, The New York Times, and she has an upcoming piece in Slate. She studied yoga & meditation under Beryl Bender Birch at The Hard & The Soft Yoga Institute. She enjoys hiking, being outdoors, and is an avid reader. Courtney has a BA in Media & Communications studies.