Pvolve Extends Discount Program to Military & Seniors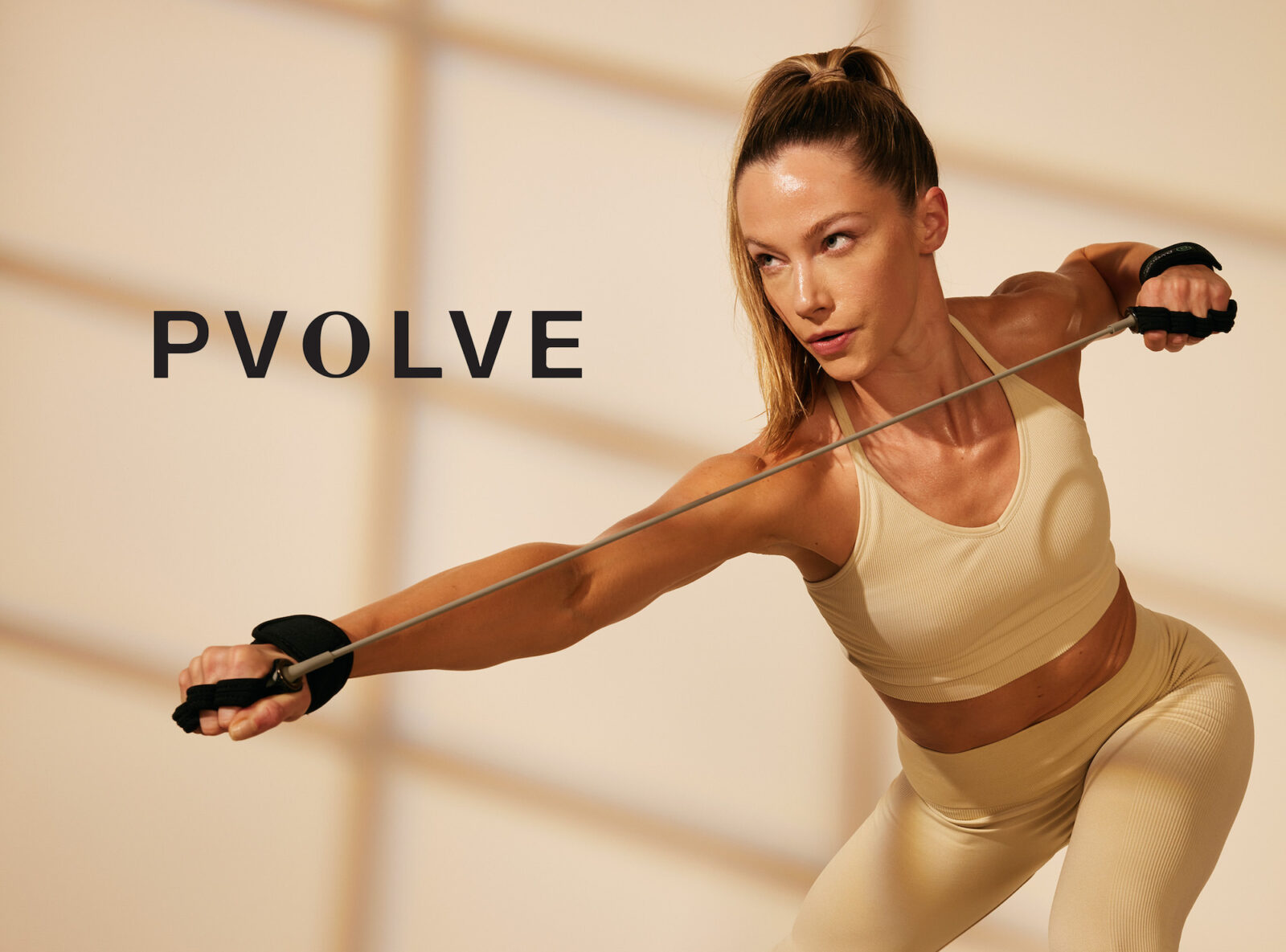 credit: Pvolve
The functional fitness brand is offering 20% off site-wide, including bundles, for access to its low-impact fitness method
Pvolve, a rapidly growing functional fitness company that recently onboarded A-lister and fan Jennifer Aniston, has extended a 20% discount for streaming workouts and fitness equipment to military members and seniors.
Students, first responders, teachers and healthcare workers initially received the 20% membership discount, which Pvolve says was a success. Now, military members and seniors can access the offer by verifying eligibility through SheerID, an identity verification provider
"We appreciate the hard work, dedication and commitment that people like first responders, teachers, students and healthcare workers are doing to better our communities, so we wanted to extend this offer to military members and seniors," said Julie Cartwright, Pvolve president. "At Pvolve, our community is and has always been what we're most proud of – and we plan to keep growing and strengthening it by celebrating individuals who are vital to improving where we live and work."
Military members, seniors, students, first responders, teachers and healthcare workers can visit this link to claim exclusive offers.
"Choosing to recognize and celebrate the people who make our communities better is such a valuable strategy implemented by Pvolve," said Jake Weatherly, SheerID CEO. "Brands that care about these groups – and show their appreciation by offering them special programs – rapidly earn their trust, loyalty and repeat business."
Pvolve saw an impressive 125% increase in franchise requests after bringing on Aniston and the functional fitness company announced nine new franchise locations this summer. 
In a recent interview with Athletech News, Cartwright credited the growth of Pvolve to its functional movements that mimic how the body moves in real life, which she said differentiates Pvolve from other workouts on the market.
"This approach activates major and surrounding muscle groups to enhance the physique while improving strength, mobility and stability without breaking down your body," Cartwright said, adding that the method invites a "kinder approach" while still delivering results.
Courtney Rehfeldt
Courtney Rehfeldt has worked in the broadcasting media industry since 2007 and has freelanced since 2012. Her work has been featured in Age of Awareness, Times Beacon Record, The New York Times, and she has an upcoming piece in Slate. She studied yoga & meditation under Beryl Bender Birch at The Hard & The Soft Yoga Institute. She enjoys hiking, being outdoors, and is an avid reader. Courtney has a BA in Media & Communications studies.