Pvolve, Jennifer Aniston Focus on 'Strength' in Debut Ad Campaign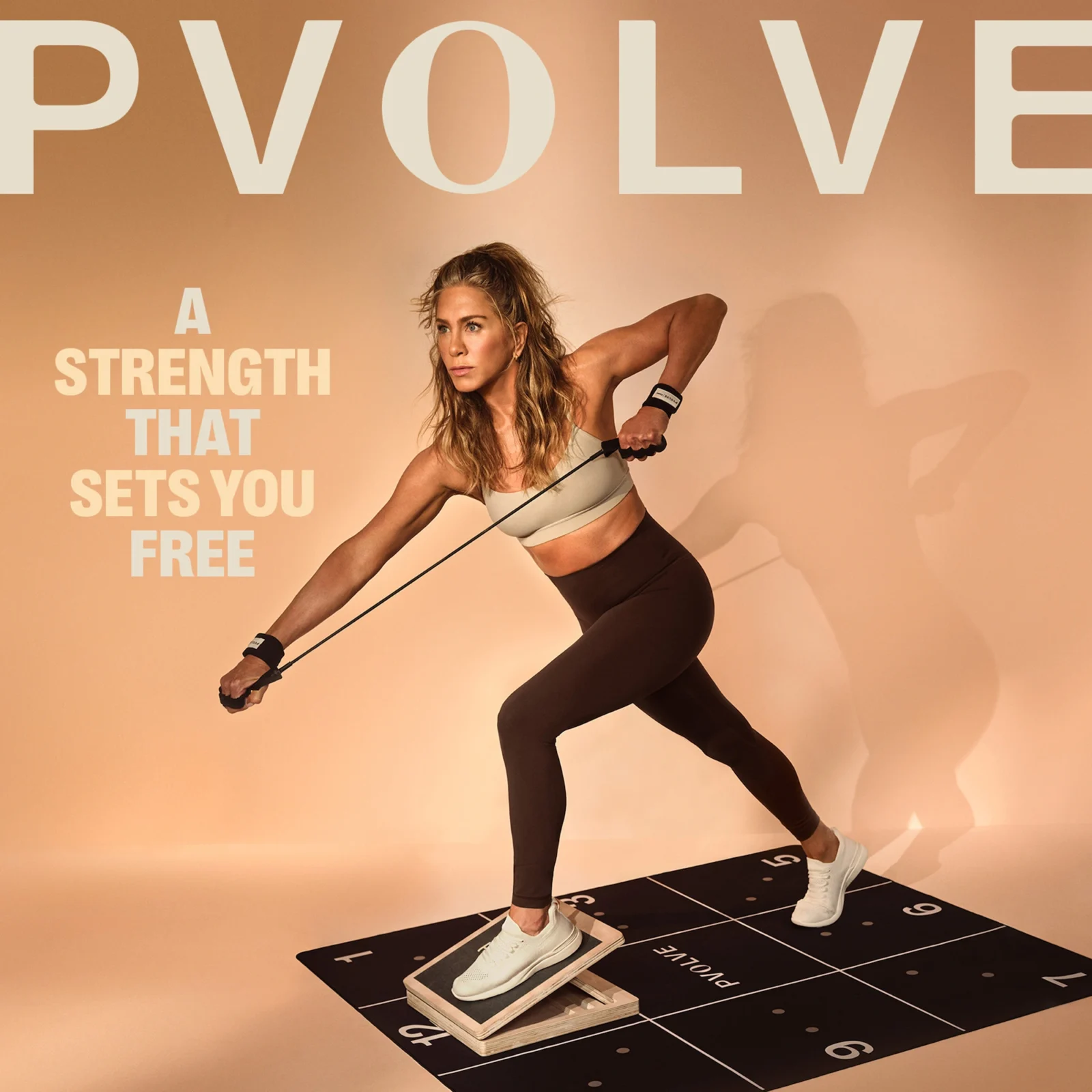 credit: Pvolve
The functional fitness brand looks to redefine "strength" by demonstrating how the Pvolve Method can help users throughout all phases of life
Pvolve, the omnichannel functional fitness company, launched its first global ad campaign featuring actress and producer Jennifer Aniston, who recently signed on as a brand partner. Dubbed "A Strength That Sets You Free," the campaign aims to change how society perceives strength and fitness. It highlights Pvolve's focus on sculpted results and a mind-body connection without strain or muscular imbalance.
The ad features Aniston using Pvolve's proprietary equipment in a sun-filled workout room. Aniston uses the P.ball, the brand's exercise ball placed into a resistance band, the Precision Mat and other Pvolve equipment. In a voiceover, Aniston states, "With this workout method, I'm stronger than I've ever felt before. I sweat, I sculpt, I bend, but I don't break—how liberating."
Pvolve combines a unique functional fitness method with patented and proprietary equipment. It focuses on understanding the body's biomechanics and strengthening muscles for natural movement patterns we encounter daily – side-to-side, front-to-back, and rotational motions. Unlike some traditional workout routines that focus on repetitive, stationary exercises that can lead to strain and muscular imbalances, Pvolve mirrors real-life activities like sitting, standing, walking, running, reaching and twisting. The program is designed to boost overall strength, coordination, mobility, balance, better postural alignment, and movement longevity. In addition to its studio locations, Pvolve offers a platform that streams live and on-demand classes on its site and app.
Aniston, an established health and wellness advocate, has been a longtime Pvolve user. Her partnership with the brand and role in the "A Strength That Sets You Free" campaign highlights how Pvolve has influenced her approach to strength. The campaign, filmed in Los Angeles, was led by creative agency 72andSunny under the direction of Loren Denis and features Linus Sandgren, an Academy Award winner, as director of photography along with celebrity photographer Zoey Grossman.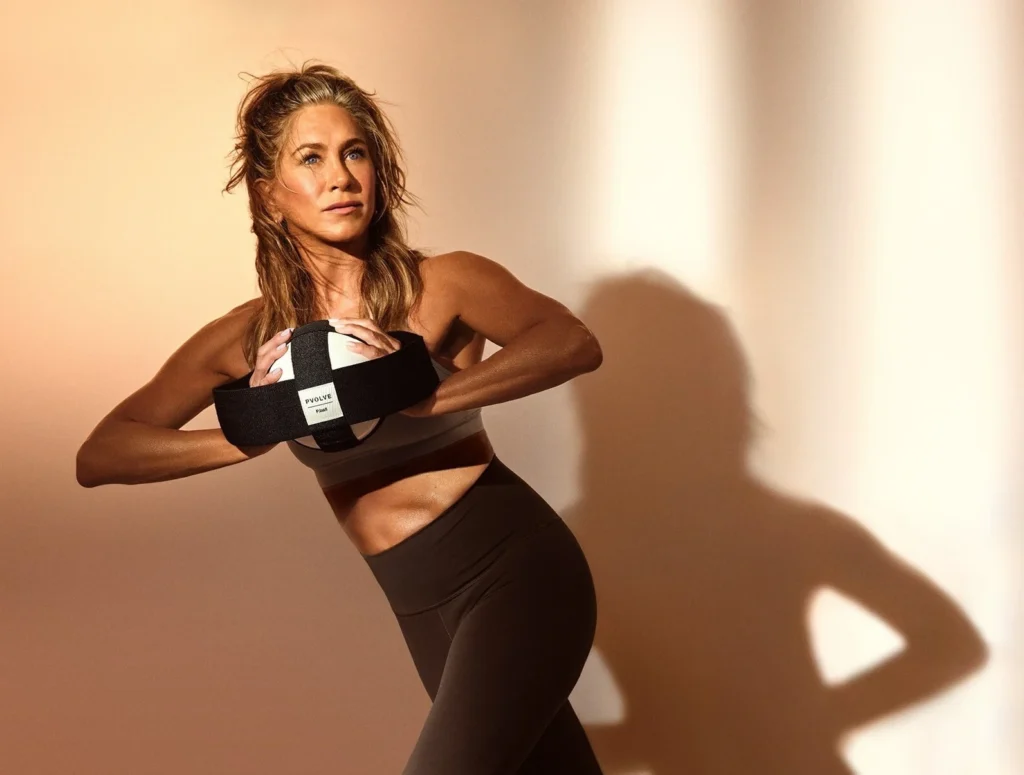 "This campaign emulates the strength people get when they engage in the transformational Pvolve Method – a type of strength that is all-encompassing, empowering, enduring, and freeing, and one that builds mind-body connection with functional, mental, and emotional benefits no matter your fitness level or age," said Pvolve founder Rachel Katzman.
The combination of Aniston and the rise in functional fitness has been propelling Pvolve's recent growth. The brand recently announced nine new franchise locations, giving it a total of 19 franchises open or in development across the U.S. and Canada. Since Aniston joined Pvolve, the brand has reported a 125% increase in franchise inquiries.