Peloton Shares Dive After Q4 Subscription Drop & Recall Issues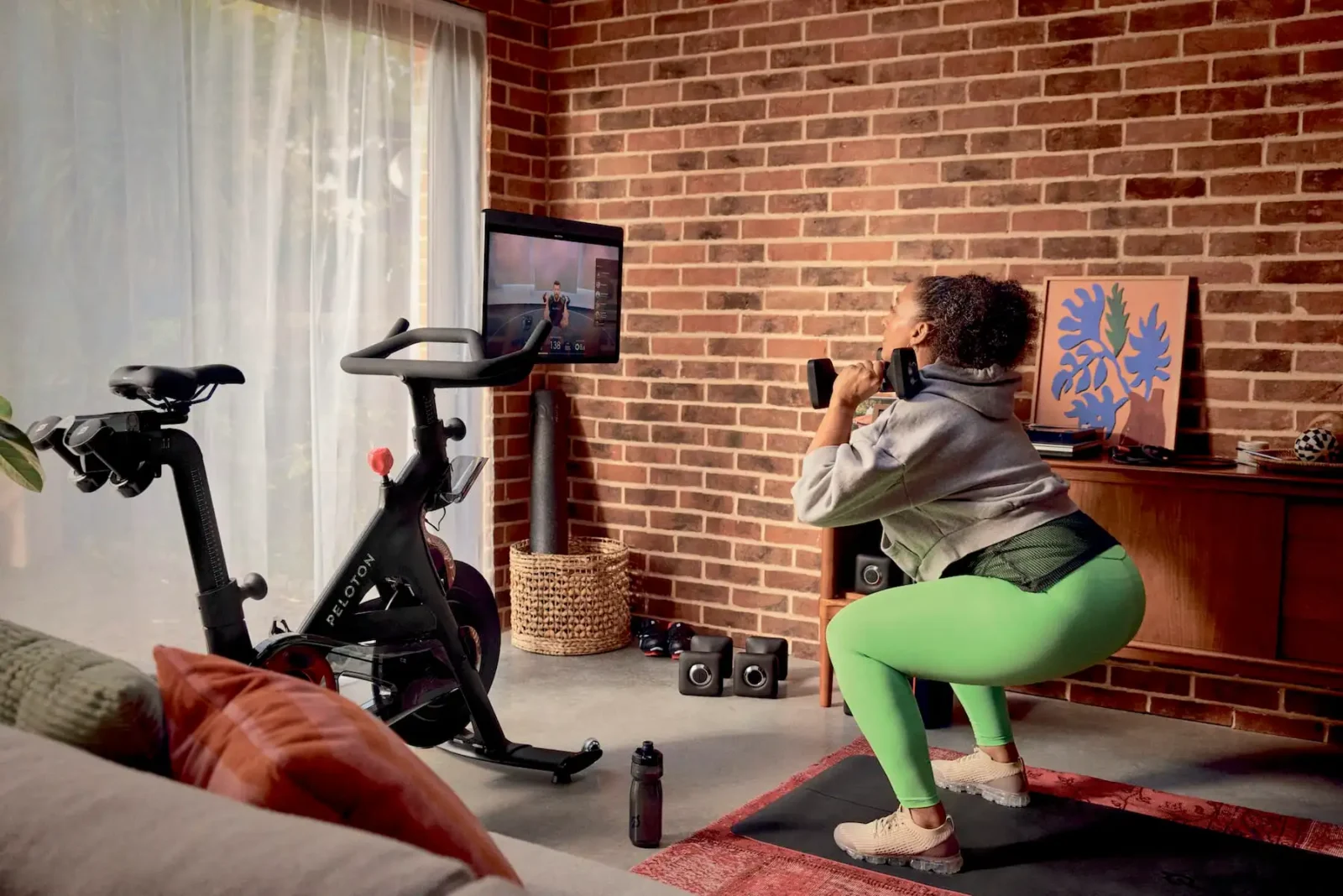 credit: Peloton
Seat post recall costs and a decline in subscriptions have painted a grim picture for Peloton despite its rebranding efforts
Shares of Peloton have taken a hit after the connected fitness company reported its fourth quarter and full-year fiscal 2023 financial results, with total revenue at $642.1 million for the three months ended June 30, 2023, down from $679 million from a year earlier.
The news of the revenue drop, combined with a subscription decline and lingering impacts from Peloton's recalls, caused shares of PTON to drop around 20% to $5.56 as of mid-morning Wednesday.
Peloton's revenue for the quarter was comprised of $220.4 million of connected fitness segment revenue and $421.7 million of subscription revenue, which Peloton says is in line with the midpoint of its $630 million to $650 million guidance range.
Peloton CEO Barry McCarthy wrote in a letter to investors that the company's Q4 performance is a reminder of the seasonality of the fitness industry.
While Q4 ended with 4% year-over-year connected fitness subscription growth, Peloton's subscribers declined by 29,000 on a quarter-over-quarter basis, which the company says is a result of a seasonal slowdown in hardware sales and "higher than anticipated" connected fitness subscription churn.
Recall Nightmare
Peloton reports its growth was also hindered by its seat post recall announced in May, as sales of its original Peloton bike were "supply constrained" by seat post availability. The connected fitness company received roughly 750,000 requests for replacement seat posts, more than initially expected.
While Peloton has fulfilled over 340,000 requests and expects to fulfill the rest by the end of next month, the cost of the recall "substantially exceeded" Peloton's initial expectations. McCarthy wrote that the recall led to an additional accrual of $40 million this quarter for actual costs incurred and anticipated future recall-related expenses.
The recall also hit memberships, with an estimated 15,000 to 20,000 of Peloton's 2.2 million impacted members opting to pause their monthly subscriptions in Q4.
While McCarthy notes Peloton achieved a milestone in "rightsizing the cost structure of the business," he wrote that Peloton doesn't currently expect to remain free cash flow positive in the two upcoming quarters, citing the seasonality of hardware sales, timing of inventory payments, marketing spend and "one-time cash outlay for seat posts."
As for its other product recall, for the Tread+, Peloton reports the Consumer Product Safety Commission approved its design for a new rear guard, enabling the company to begin retrofitting existing Tread+ products later this year.
"Peloton will install the rear guard for Members who request one (17 thousand requests to date). The company expects to resume pre-sales of the popular Tread+ in the US this holiday season, with first shipments about 6 weeks later," McCarthy wrote.
New Business Model Shows Promise
Peloton's recent rebrand, in which the company announced its intention to move away from hardware in favor of an "anyone, anywhere, anytime" approach that caters to younger fitness enthusiasts, seems to working with Gen Zers and consumers at the starting point of their fitness journey.
"We are also seeing a mix shift in downloads towards men, Gen Z, Black and Hispanic customers," McCarthy wrote. "We have shifted our advertising campaign to represent what our members actually look like and how they live to showcase the fact that Peloton is in fact for anyone, anywhere, anytime. We know shifting consumer perception and behavior takes time, but we're pleased with the progress we've already made."
Peloton also reports early signs of success due to the relaunch of its app and the introduction of subscription tiers, including a free tier.
"We've seen more than 900 thousand app downloads, over 600 thousand of which were non-Peloton members, representing a significant acceleration from recent trends," McCarthy wrote. "We've also seen a significantly higher mix of higher priced App tier (App+) Members ($24 vs. $12.99/month) than we expected and strong growth of our newly introduced free tier as well, ending the quarter with 256 thousand free monthly active users."
New Peloton members are more likely to be male, which the company says is a "key demographic opportunity."
A Splash of Color
Peloton is looking to revamp its signature black bike frames and will soon offer limited edition colors and graphics.
"For the last ten years Peloton has been the Henry Ford of stationary bikes," McCarthy wrote. "We sold any color bike frame you wanted as long as you wanted black. I'm excited to announce a change in strategy. This quarter we began work to bring a variety of limited edition bike frame colors and graphics to both the consumer and commercial markets. … Expect to hear more about this exciting initiative this fall."
Long Road Ahead
McCarthy, who has led Peloton for roughly 18 months, assures investors that the company has more "irons in the fire" than before to drive short and long-term growth but admits that while he expects the initiatives to accelerate growth this fiscal year, it's not expected to happen this quarter.
"For the most part we have no operating history with these new initiatives which means we don't know how to model their impact on our growth," the Peloton CEO wrote. "For financial planning purposes this means we've forecast some of the expense and none of the revenue these initiatives might generate in FY24. That means there could be significant upside to our financial performance later this year, or none at all. I'm signaling significant potential upside but considerable uncertainty, in the spirit of radical transparency."
Courtney Rehfeldt
Courtney Rehfeldt has worked in the broadcasting media industry since 2007 and has freelanced since 2012. Her work has been featured in Age of Awareness, Times Beacon Record, The New York Times, and she has an upcoming piece in Slate. She studied yoga & meditation under Beryl Bender Birch at The Hard & The Soft Yoga Institute. She enjoys hiking, being outdoors, and is an avid reader. Courtney has a BA in Media & Communications studies.