Peloton Hit With New Class Action, This Time Over Bike Recall
credit: Peloton
The lawsuit stems from Peloton recalling 2.2 million of its connected fitness bikes due to an issue with the seat post assembly
Peloton is facing another proposed class action, this one related to its recent bike recall.
The new lawsuit, filed in U.S. District Court in South Carolina, references Peloton's recent seat post issue and subsequent recall. The suit outlines that the recalled Peloton Bike can "break without warning" and is therefore "not fit for its particular purpose of fitness and enjoyment."
Earlier this month, Peloton recalled two million of its connected fitness bikes due to an issue with the seat post assembly, which can break during use, posing potential fall and injury hazards. The recall initially impacted just original, model PL-01 Peloton bikes Bikes sold in the U.S. but has since included those sold in Canada.
In conjunction with the U.S. Consumer Product Safety Commission, Peloton consumers were advised to immediately cease using the recalled connected fitness bikes and contact Peloton to request a free seat post and installation instructions.
The latest suit is seeking class-action status for consumers in South Carolina as well as those across the U.S.
The filing states that had the plaintiff and class members known of the potential issue with the bikes, "they would not have purchased the product or would have paid less for it."
The suit also alleges that Peloton failed to recall the defective connected fitness bikes immediately and sold and distributed them while "negligently and/or intentionally concealing equipment failures and defectiveness."
Peloton isn't a stranger to fitness equipment recalls. The connected fitness company recalled 125,000 of its Tread+ treadmills in May 2021 following the death of a child and numerous other incidents that injured fitness consumers and pets.
The company recently announced that the U.S. Consumer Product Safety Commission had approved a long-awaited rear guard repair for the Tread+.
Peloton ducks lawsuit over class catalogue
See Also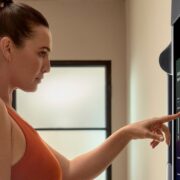 In other legal news, a federal judge recently tossed a class action Peloton consumers had brought that accused the connected fitness company of misleading members about the breadth of its on-demand fitness class offerings.
The decision stemmed from disgruntled Peloton members who took issue with the connected fitness company purging over 10,000 classes after music publishers accused Peloton of using songs without securing proper licensing.
Peloton members argued that the connected fitness company acted improperly by continuing to charge the same price despite deleting so many fitness classes. Members also took issue with Peloton's marketing material that the company had an "ever growing on-demand library of fitness classes."
Earlier this month, U.S. District Judge Lewis J. Liman in Manhattan ruled that Peloton customers couldn't pursue a class-action trial on the grounds that not all Peloton members may have seen the claims about a robust and ever-growing content library and, therefore, couldn't sue as a group.
Peloton has acknowledged slumping fitness hardware sales and changes in consumer behavior, announcing it's planning to re-launch its brand and refresh its app in the wake of subpar Q3 financial results.
Courtney Rehfeldt
Courtney Rehfeldt has worked in the broadcasting media industry since 2007 and has freelanced since 2012. Her work has been featured in Age of Awareness, Times Beacon Record, The New York Times, and she has an upcoming piece in Slate. She studied yoga & meditation under Beryl Bender Birch at The Hard & The Soft Yoga Institute. She enjoys hiking, being outdoors, and is an avid reader. Courtney has a BA in Media & Communications studies.