Peloton Gets Regulatory Approval for Repair of Tread+ Treadmill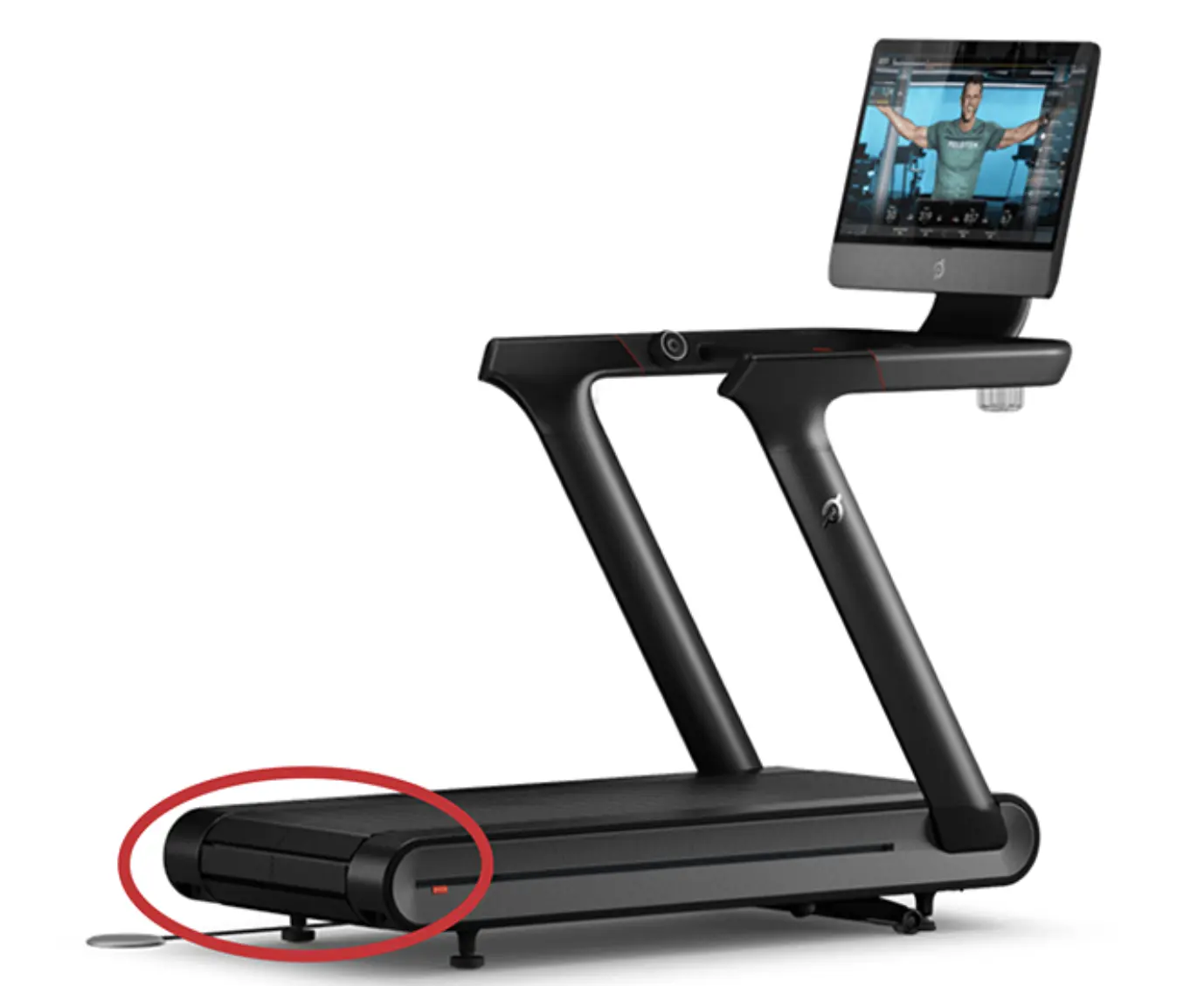 credit: CPSC
Peloton recalled 125,000 connected fitness treadmills in May 2021 following the death of a six-year-old and numerous other incidents
Peloton announced that a rear guard repair to its recalled Tread+ treadmill has been approved by the U.S. Consumer Product Safety Commission (CPSC) and will begin rolling out to affected consumers.
According to the CPSC, the approved rear guard repair eliminates the possibility of entrapment near the treadmill's rear roller. The guard repair has a breakaway design that pivots away from the Tread+ when it comes into contact with a person or object, turning off the power and decelerating the treadmill belt.
The news of Tread+ comes after Peloton recently recalled 2.2 million Bikes over fall and injury hazards due to its seat post assembly.
As the guard for Tread+ is being manufactured, the CPSC says consumers can register for an upcoming delivery, anticipated for fall 2023. The rear guard and installation will be free to consumers.
In May 2021, the CPSC and Peloton announced the Tread+ recall, affecting 125,000 connected fitness treadmills, following the death of a six-year-old and after numerous incidents. Since the recall, 279 additional incidents have been reported, as well as 61 reports of injuries. According to the CPSC, in addition to the Tread+ fatality, Peloton has received 351 incident reports of "pull-unders," including 90 reports of injuries to consumers.
Earlier this year, the CPSC announced that Peloton agreed to pay a $19 million fine for not immediately reporting safety hazards with its Tread+ and for distributing recalled treadmills.
The at-home fitness company was also charged with a civil penalty for distributing recalled treadmills violating the Consumer Product Safety Act.
Current and former Peloton executives have also been named in a lawsuit filed at the end of 2022, accusing them of engaging in insider trading by selling $500 million in stock while concealing the safety issues of the Tread+.
The connected fitness company recently reported subpar Q3 earnings results, with a $276 million loss and declining hardware sales. Peloton says its planning a brand refresh and will pivot to put more focus on its app, which CEO Barry McCarthy has called the promised land. As part of that plan, Peloton will offer a tiered membership structure as a "mobile gateway" to its fitness content, ranging from strength and meditation to outdoor running.
Peloton consumers can register for the free treadmill repair online.
For questions concerning the recall, consumers can also contact Peloton at 866-679-9129 from 6 a.m. to 12 a.m. ET, seven days a week. Consumers can also request a full refund until Nov. 6, 2023, or a prorated refund thereafter.
Courtney Rehfeldt
Courtney Rehfeldt has worked in the broadcasting media industry since 2007 and has freelanced since 2012. Her work has been featured in Age of Awareness, Times Beacon Record, The New York Times, and she has an upcoming piece in Slate. She studied yoga & meditation under Beryl Bender Birch at The Hard & The Soft Yoga Institute. She enjoys hiking, being outdoors, and is an avid reader. Courtney has a BA in Media & Communications studies.